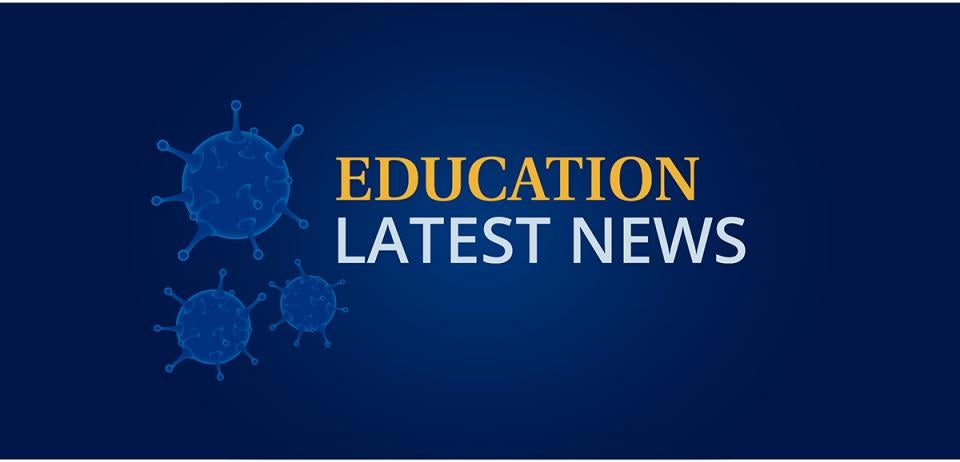 APRIL 6 | Newsday: AFT President
The school year is far from lost
AFT President Randi Weingarten's opinion piece in Newsday discusses the impact of school closures and the COVID-19 pandemic on students. She says, "At this extraordinary time, let's trust teachers. I propose giving teachers the latitude to sum up either the semester or the school year, depending on how long schools are closed, by creating age-appropriate capstone or term projects that demonstrate students' learning for the year."
APRIL 6 | CNN follows AFT Nurses
Inside an ER during the coronavirus outbreak
CNN aired an exclusive look inside the University Hospital of Brooklyn, which is part of the SUNY Downstate Health Sciences University and has been designated as a COVID-19 hospital. The piece features AFT members working on the frontlines of the coronavirus crisis and shows how vital our work is to fighting this pandemic. It's an incredible reminder for Americans that healthcare workers are stretched thin during this time and are in vital need of personal protective equipment, which our union has been fighting for.
APRIL 1 | Governor's Press Conference on Education
Governor Newsom confirms that schools will be closed through the end of the year
The governor references Superintendent Thurmond's memo to superintendents saying schools will likely not reopen this academic year, but that the goal is to increase the education occurring at home. Gov. Newsom has worked with labor to get comprehensive protocols to advance distance learning. In order to do that, the state needed private sector support. Google stepped up in a partnership that will provide "100,000 points of access" to provide wifi and high-quality access to broadband internet for the next three months to address the digital divide. In addition, Google will be providing thousands of Chromebooks. And the governor thanks moms for the extraordinary work they are doing at home now, and offers his deep respect and admiration for the work of mothers.
Tony Thurmond, State Superintendent of Public Instruction, joined the press conference to say schools are continuing to provide education, but from home, where it is safe. Out of an abundance of caution, he has urged superintendents to educate our kids at home only through the end of this school year. "We urge these efforts to be accelerated by providing wifi and more training for our teachers," Thurmond said. "Our campuses are closed to kids, but school is not out for year."
Linda Darling-Hammond, the president of the State Board of Education, said almost every district is launching a distance learning program, with increased wifi connectivity and hot spots to allowing distance learning where needed. She said today the CDE will post guidance on graduation requirements and grading and that some districts are planning hold commencement ceremonies in the fall. The CDE will also issue a joint statement today about college admissions. The colleges have agreed to accept Pass/No Pass grading and have extended flexibility for payment, financial aid and more. Students will not have to take the SATs for admission.
Food distribution: The state received a waiver from the federal government that will allow more Grab-n-Go meals to reach students. Hammond said the CDE is making sure as many students are being fed as possible. About 5,200 sites across the state are offering students Grab 'N Go meals.
Child care: A number of districts are setting up child care centers for kids of essential workers. Districts are organizing where they can to partner with other community organizations to provide this care.
APRIL 1 | Community College Chancellor's Office
Summary of Wednesday, April 1st Webinar
Chancellor Oakley covered a range of topics. First, he asked all colleges to apply flexibility and equity when it comes to the new grading policy, and said the new Pass/No Pass grading policy is intended to allow students to continue their education. The chancellor is urging everyone to spread the word about on completing the U.S. Census. Participating in the census is one of the ways we can ensure that the community colleges get their fair share. The College Futures Foundation has established a $5 million fund to provide $500 in direct assistance to community college, CSU, and UC students (some terms apply). The Academic Senate is organizing professional development and training webinars for faculty, including a segment on how to run an effective "Academic Senate Meetings on your Campus."
The Chancellor's Office continues to work on the issues below:
Temporary distance education blanket addendum
Impact of FON penalties on districts
67 percent rule for part-time faculty
Implementing flexibility with the Board of Registered Nursing
Reporting deadlines and extensions on grants and programs
Dual enrollment/middle college
Work Study for credit students
Grades relevant to financial aid and attendance accounting
The weekly Zoom webinar on Wednesdays at 9 am is open to everyone Join the webinar here: https://cccconfer.zoom.us/j/299858221
MARCH 31 | California Dept. of Education
Thurmond issues memo to local superintendents saying schools likely to close for remainder of the year
Superintendent of Public Instruction Tony Thurmond sent a letter to superintendents throughout the state and the media stating that it "appears that our students will not be able to return to school campuses before the end of the school year." This is not a state Executive Order, but it is an expectation that all the schools will shut down.
MARCH 30 | Community College Chancellor's Office
New guidance memo outlines technology resources available to educators
This new guidance memo provides information for colleges to understand the technology resources and applications available through the Chancellor's Office partnership with the Foundation for California Community Colleges and California Virtual Campus-Online Education Initiative (CVC-OEI)
MARCH 30 | Santa Maria Times
AFT local union president shares experience of switching to online teaching
Mark James Miller, a part-time English instructor at Allan Hancock College, talks about the challenges and rewards of the immediate switch to online teaching required because of the coronavirus pandemic. Miller has a regular column in the Santa Maria Times, where this article first appeared.
MARCH 30 | AFT Tele-Town Hall
Join a Tele-Town Hall with AFT President Randi Weingarten
Monday @ 5:30 pm EST (2:30 pm Pacific)
You're invited to be part of a telephone town hall discussion with AFT President Randi Weingarten on the union's response to the COVID-19 pandemic this Monday at 2:30 p.m. PST. Simply register your phone number here by 12 pm EST (9 am PST), on Monday the 30th and you will automatically be called at the start of the town hall — no need to call in! Hear about the steps AFT is taking to respond to this global pandemic.
MARCH 29 | The White House
National stay-at-home order extended to April 30
The White House Task Force on the Coronavirus and President Trump extend the national stay-at-home order until April 30.
March 27 | U.S. Congress & White House
Trump signs federal stimulus package — CARES Act — passed by Congress
The $2 trillion Coronavirus Aid, Relief, And Economic Security Act (CARES Act) provides workers direct checks, additional unemployment insurance benefits, retirement plan rules changes, loans to small businesses, loans to particular industries, student loan suspension, rent relief, veterans benefits, and much more. California will be receiving $15.3 billion, but it's still unknown how this will impact school and college districts. Read AFT's initial analysis below.
March 27 | CFT President
UpFront with CFT President Jeff Freitas on Facebook
Watch the video on Facebook with President Freitas as he answered some of the most frequent and pressing questions from members during our first Facebook Live broadcast from the CFT Facebook page. The questions were submitted to our website and last week's CFT Tele-Townhall, which more than 12,000 CFT members took part in, many asking important questions about their jobs and the health and well-being of their families and their students. If you have a critical question or comment for CFT, please take a moment to share your concerns and your inspirational stories.
March 27 | Community College Chancellor's Office
Chancellor issues Executive Order about grading policies, pass/no pass requirement
The chancellor has issued a new Executive Order (2020-02) and guidance memo about course grading. It suspends title 5, section 55022, requirement that students select the "pass or no pass" grading option prior to the 30 percent mark of the term.
March 27 | Governor's Office
Executive Order creates statewide moratorium on evictions for renters
Governor Newsom issued an executive order banning the enforcement of eviction orders for renters affected by Covid-19 through May 31, 2020. The order prohibits landlords from evicting tenants for nonpayment of rent and prohibits enforcement of evictions by law enforcement or courts. It also requires tenants to declare in writing, no more than seven days after the rent comes due, that the tenant cannot pay all or part of their rent due to Covid-19.
March 26 | NPR
Coronavirus relief package offers up more than $30 billion for education
The U.S. Senate's $2 trillion coronavirus relief package includes more than $30 billion for education, with more than $14 billion for colleges and universities and at least $13.5 billion for the nation's K-12 schools.
March 25 | #ThankATeacher
Parents newly appreciate teachers after one week of homeschooling
Last week, as schools began to close due to the spread of the coronavirus, social media sites were flooded with messages from parents and students getting used to homeschooling, sharing their appreciation for the teachers and support staff who keep our kids learning, fed and on a schedule. We are asking our communities to join us in thanking our teachers and school support staff as they share their distance learning stories — #ThankATeacher.
March 25 | Governor's Office
Californians can get a 90-day grace period on mortgage payments
Financial institutions will provide relief to Californians economically impacted by COVID-19 by offering a 90-day grace period to make mortgage payments. Governor Newsom secured support from Citigroup, JPMorgan Chase, U.S. Bank, and Wells Fargo and nearly 200 state-chartered banks, credit unions, and servicers to protect homeowners and consumers. Also (under the applicable guidelines), financial institutions agreed to:
accept that payment relief will not negatively impact individual credit reports;
not initiate foreclosure sales or evictions for at least 60 days;
waive some fees such as late mortgage payments or early CD withdrawals.
MARCH 25 | Community College Chancellor's Office
Summary of Chancellor's Wednesday webinar
Chancellor Oakley opened by reassuring colleges that student fee refunds will be available. For example, students who drop courses can seek a full refund and colleges can also request full refunds for dropped students. As of March 25, the Chancellor's Office is:
looking into asking Congress to consider temporary relief due to the emergency;
reviewing Title 4 statutory and regulatory provisions, and working on CalWORKS issues;
working with the Board of Registered Nursing to address the graduation requirements for "Clinical Hours in Direct Patient Care."
For faculty, the Chancellor's Office is addressing issues regarding "hard-to-convert" courses, and reviewing courses that are difficult to transition into an online format. It is also reviewing the overall viability of course completion, and its decision to cancel or keep those courses will be based on Vision for Success and the immediate impact on local communities.
March 25 | Washington Post
U.S. Senate to vote today on federal stimulus package
Here's the basics: The legislation would send $1,200 checks to many Americans, create a $367 billion loan program for small businesses, and establish a $500 billion lending fund for industries, cities and states.
March 24 | San Diego Union-Tribune
San Diego Unified will launch online instruction and grading by April 27
One of the first large districts announces a plan to return to grading and formal instruction, even as physical school facilities will remain closed. Among other solutions, during the soft launch, district officials plan to distribute about 40,000 district-owned laptops and corresponding WiFi hotspots to students who need them.
March 24 | Capital & Main
Dissecting the massive rescue package close to passage in Congress
Few economists have stared into the abyss of a catastrophic recession from a closer vantage point than Jared Bernstein. The chief economist for Vice President Joe Biden during the darkest days of early 2009, Bernstein was one of the key Obama administration officials who shaped the nation's response to the worst economic downturn since the Great Depression.
March 23 | California Community Colleges
Chancellor signs executive orders — providing for online teaching, student protections
State Chancellor Eloy Ortiz Oakley announced a series of actions to help ensure that teaching and learning continues at all 115 community colleges and that students are not penalized academically or financially due to the COVID-19 crisis.
In specific, the chancellor has provided the ability for all colleges to convert in-person classes to online. Recognizing that some students may be forced to withdraw due to the emergency, Oakley signed an executive order that suspends state and local regulations to ensure students are not penalized academically and will more easily be able to receive refunds for enrollment fees. There's also a new online Q&A for students.
Find the chancellor's five guidance memos in our Union Toolkit (under Community Colleges) — covering hard-to-convert courses, nursing clinicals, student attendance, and more.
March 23 | U.S. Senate
Pelosi unveils $2.5 trillion counterproposal to GOP coronavirus stimulus
House Speaker Nancy Pelosi unveiled a sweeping counterproposal to Senate Republicans' $1.8 trillion coronavirus stimulus package. House Democrats' legislation — which comes with a $2.5 trillion price tag — comes after negotiations between Capitol Hill leaders and the White House broke down over the weekend, culminating in two failed procedural votes that have left the Senate Republicans' bill in limbo.
March 20 | UC Berkeley
UC Berkeley moves to pass/fail grades for spring
The default grading basis for all undergraduate courses for the spring 2020 semester will be changed to Passed/Not Passed (P/NP). Instructors must continue to maintain and submit records of letter grades earned. Students will be permitted to change their grading option to letter grade until at least May 6.
March 20 | CalMatters on Covered California
Covered California extends special enrollment for health coverage until June 30
The extension is effective immediately and will allow anyone who is eligible for health care coverage through Covered California — which offers subsidized Obamacare care plans to individuals without employer-sponsored health insurance — to sign up until the end of June. Eligibility is based on federal poverty levels. Individuals making up to $17,237 qualify for MediCal, while those making over $17,327 and up to $49,960 are eligible for a subsidy on a Covered California plan.
March 20 | California Dept. of Education
Updated mobile app — CA Meals for Kids
The CDE has updated its app to help students and their families find meals during school closures related to COVID-1. The app is available for free download through Apple, Google, and Microsoft — find those links on this CDE app support page. As of March 19, the CDE processed requests for more than 3,100 emergency feeding sites throughout the state. As districts continue to update the Child Nutrition Information and Payment System, these sites will be populated into the app.
March 20 | Community College Chancellor's Office
Watch first webinar from the Chancellor's Office
The Chancellor's Office today hosted a webinar focused on recent updates, guidance and supports for dealing with the COVID-19 outbreak. He assured stakeholders that FTES funding will continue to be protected under Title 5, section 58146, and that colleges will not lose funding this year due to the COVID-19 emergency. The Chancellor's Office will issue a memo soon clarifying the Title 5 regulations regarding the funding guarantee. The chancellor also discussed student financial aid issues, access, and support on the call.
Zoom calls every Wednesday: Moving forward, the Chancellor's Office will host weekly webinars every Wednesday from 9-10 a.m. Capacity has been expanded and you are encouraged to join the webinars. The webinars will be recorded and available following the event.
March 20 | EdSource
Special education faces unique burdens during school closure
As California K-12 schools closed this week to help prevent the spread of the coronavirus, one group of students is particularly impacted by the loss of routine and specialized instruction: the nearly 800,000 public school students in special education programs.
March 20 | U.S. Department of Education
Feds to grant testing waivers to states that want them (i.e. California)
President Trump and Education Secretary Betsy DeVos announce they will grant a waiver for the federal requirement to test students to any state that wants one. Trump also announced a freeze on student loan payments for 60 days.
March 20 | Community College Chancellor's Office
Community college members — join Zoom video conference
The Chancellor's Office is hosting a one-hour webinar Friday at 9 a.m. focused on recent updates, guidance and supports for dealing with the COVID-19 outbreak. The call is expected to cover updates on the Department of Public Health guidelines and guidance, Chancellor's Office operations and services, ACCJC guidance, attendance accounting, and technology. This webinar will be recorded and available following the event. Moving forward, the Chancellor's Office will host weekly webinars every Wednesday from 9-10 a.m. until further notice.
March 19 | Governor's Office
Governor announces statewide "stay at home" order
Gov. Newsom asks all Californians to shelter in place, except to go shopping, go the essential medical appointments and walk outside to exercise.
March 18 | EdSource
7,000 people join CDE webinar for preK-12 districts
A 75-minute webinar led by the California Department of Education, viewed by about 7,000 people, provided info about distance learning, meals for students and limited child care while schools are shut down because of the coronavirus. Watch for the recording to be posted on the CDE website.
March 18 | Governor's Office
Governor issues executive order to suspend standardized testing for students
In response to COVID-19 outbreak, Gov. Newsom issued an executive order today to waive, pending federal approval, this year's statewide testing for California's more than 6 million students in K-12 schools.
March 18 | Governor's Office
State launches new consolidated website for coronavirus
Gov. Newsom announced the launch of a new coronavirus (COVID-19) public awareness campaign anchored by a new, consumer-friendly website that highlights critical steps people can take to stay healthy and links to resources such as paid sick leave and unemployment assistance.
March 18 | From the CFT President
The Coronavirus, the CFT and You
Over the past few days, our lives have changed significantly. There have been many fast moving coronavirus-related developments. Read about our work with decision-makers to protect you, your students, and your communities.
March 17 | Governor's Office
Governor releases guidelines for preK-12 schools
Gov. Newsom announces that 98.8 percent of the state's preK-12 schools are closed and he expects they will not reopen before summer. Newsom is seeking a waiver from the federal government to for student testing. See a brief summary of guidance on top issues in our union toolkit — distance learning, student disabilities, school meals and childcare.
March 17 | CFT Legislative Update
Legislature passes emergency legislation for PreK-12 schools, economic hardship
​Gov. Newsom signed three emergency bills passed by the California Legislature on March 16 to address the coronavirus and school funding. SB 117 addresses K-12 schools, ADA, safety gear, instructional time, ELLs and much more. It is a budget bill that took effect immediately upon the governor's signature. Read our Legislative Update for full information; and in our Union Toolkit under preK-12 schools, find a a brief summary.
In addition, Senate Bill 89 provides $500 million immediately and up to $1 billion to assist individuals, non-profits and small businesses that experience economic hardships due to the Coronavirus. And Assembly Concurrent Resolution 189 enacts a joint recess of the Legislature from March 20 until April 13. he State Capitol closes to the public.
March 16 | San Francisco Chronicle
Shelter in place for seven Bay Area counties
Residents of seven Bay Area counties are told to shelter in place for at least three weeks, until April 7. Residents can leave home for groceries, medical appointments, and essential errands, and take outside walks with the stipulation that residents stay six feet away from others not in their household. The counties are Alameda, Contra Costa, Marin, San Francisco, San Mateo, Santa Clara, and Santa Cruz. (On March 17, four more counties issued similar directives — Monterey, Sacramento, San Benito and Sonoma.)
March 16 | U.S. Taskforce for the Coronavirus
Taskforce advises against gatherings of more than 10 people
President Trump and the taskforce expanded social distancing recommendations to slow the spread of coronavirus — advising against gatherings of more than 10 people, going to bars, and eating at restaurants or food courts.
March 15 | Sacramento Bee
Gov. Newsom asks people older than 65 years to self-isolate
The governor advises Californians over 65 years of age, as well as individuals with chronic disease, to self-isolate to prevent them from coming into contact with someone who might be infected with the coronavirus. Newsom also asked hospitals and nursing homes to severely restrict visitors, for bars to close and restaurants to reduce capacity.
March 14 | U.S. Taskforce for the Coronavirus
Free coronavirus testing, gatherings limited to no more than 50 people, more schools close across nation
The weekend saw many announcements from the federal government, including free coronavirus testing for the insured (with no deductible), as well as for uninsured people. The CDC recommended gatherings not to exceed 50 people, and Gov. Newsom adopted those guidelines for California. Most of the nation's largest school districts announced closures.
March 13 | Governor's Office
Governor signs executive order ensuring state funding for schools in event of closure
Ensures California public school districts retain state funding even in the event of physical closure. Directs school districts to use those state dollars to fund distance learning and high-quality educational opportunities, provide school meals and, as practicable, arrange for the supervision for students during school hours.
March 13 | Education Coalition
Education Coalition Letter to Lawmakers
The CFT, along with other state education organizations, is asking state leaders to hold districts harmless from any financial penalties for loss of instructional days, provide support to allow meal service to continue to students during the closures, suspend all state testing this year, provide support for custodial services and staff, and provide additional support for school nurses and counselors.
March 13 | White House
President Trump declares national state of emergency
The president's action releases billions of dollars in federal aid.
March 12 | Governor's Office
Gov. Newsom waives one-week waiting period for Unemployment Insurance and State Disability Insurance
Governor issues executive order ​withprotections and resources for workers affected by COVID-19 and the general public. The Newsom administration and state Labor Secretary Julie Su are providing resources to workers, including information about paid sick leave and paid family leave.
March 12 | Governor's Office
Gov. Newsom bans events with more than 250 people
Following the advice of public health agencies, the governor bans events in California with more than 250 people.
March 10 | California Department of Education
CDE receives federal approval for K-12 districts to feed students during coronavirus-related closures
Under the federal waiver, meals can be served at school and non-school sites. Students will not be required to remain onsite to consume the meal and can take the meal and go, which is not the usual federal guideline.
March 4 | Governor's Office
Gov. Newsom declares state of emergency
Governor declared a state of emergency after news of the first death due to COVID-19 in Placer County.