General Election 2020
November 3, 2020 • How to be a smart voter during the pandemic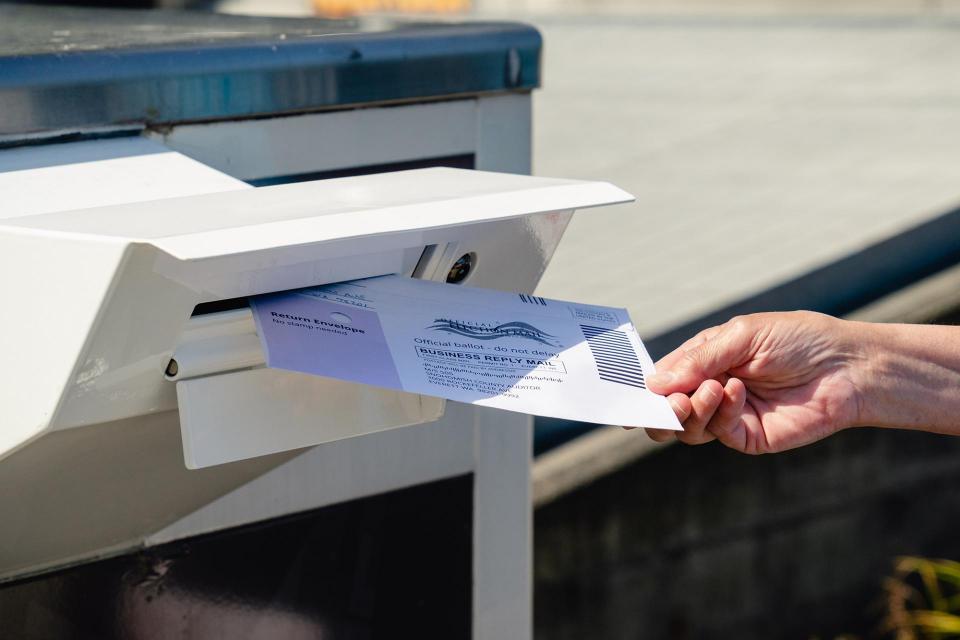 NEW THIS YEAR! Due to the pandemic, mail-in ballots were mailed to every registered voter in California. The ballots went out in early October. Use this summary guide to assist you in voting this year.
Timeline
Action
Oct 19
Deadline to register to vote
If you are still unsure if you are registered to vote, you can find out here. If you are registered to vote, you may also sign up to track your ballot here.
Oct 27
Deadline to request a mail ballot if you did not receive one
You may call the Secretary of State's Voter Hotline at (800) 345-8683 to obtain contact information for your county election officials.
NEW! Track your ballot
Go to Where's My Ballot? to receive notifications (by text or email) about the status of your mail ballot.
NEW! Early voting and mail ballot drop-off locations
Find locations near you where you may drop off your mail ballot early, and find locations of secured boxes where mail ballots may be dropped off.
Nov 3
Election Day
Polls are open from 7 am to 8 pm. There will be safe in-person voting options.
Nov 3
Election Day: FINAL deadline to return your mail ballot
Your mail ballot must be postmarked on or before November 3, and received by your county elections office no later than November 20. But mailing a ballot on election day doesn't guarantee it will be postmarked by election day. If you're voting close to election day, return your ballot in person to a drop-off location, a polling place, or the county election office.
THREE MORE TIPS to make sure your ballot is counted
The California Voter Foundation suggests some ways voters can ensure their ballots are counted:
Don't mix up your ballot envelope with other voters' envelopes, since there is an individual identification code on each envelope.
Remember to sign and date your ballot envelope before returning it.
If you're unsure what your registration signature looks like, check your driver's license or state identification card. If you registered online or at the DMV, that's the signature on file with the county election office.

CFT ENDORSEMENTS
Download the CFT Endorsement Sheet containing the union's recommendations for statewide legislative races and ballot measures on a single page. You may also find the union's endorsements listed below. Incumbents are labeled with an (*).
Paid for by California Federation of Teachers COPE. Not authorized by a candidate or a committee controlled by a candidate.
CA PROPOSITIONS
YES | PROP 15
Schools & Communities First

When it passes, Prop 15 will reform decades-old tax law that allows corporations to avoid paying property taxes at fair market value, resulting in public education and community services losing $7 to $12 billion each year from uncollected corporate property taxes. Prop 15 will correct this inequity, while also protecting homeowners and renters, small businesses, and agricultural property.
Analysis from the California Labor Federation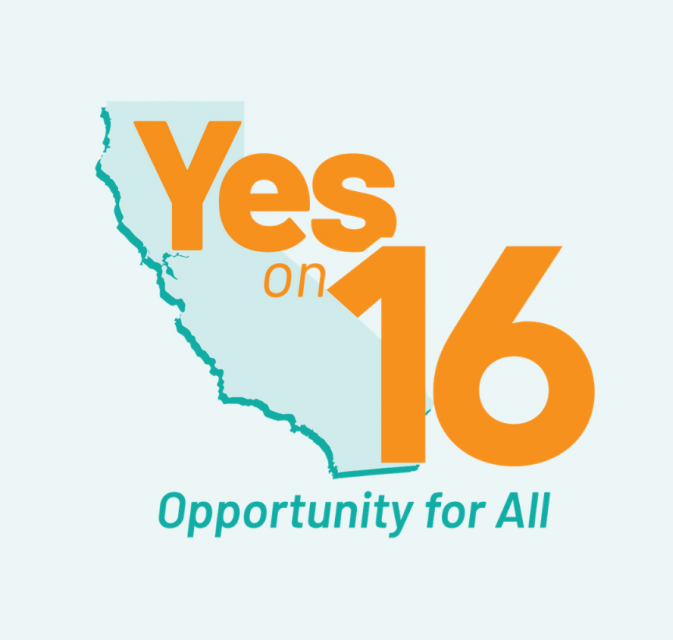 YES | PROP 16
Repeal of Proposition 209
A "yes" vote supports this constitutional amendment to repeal Proposition 209 (passed in 1996) which prohibited the state from discriminating against or granting preferential treatment to persons on the basis of race, sex, color, ethnicity, or national origin in public employment, public education, and public contracting.
Analysis from the Labor Federation

YES | PROP 17
Allows parolees to vote
A "yes" vote supports this constitutional amendment to allow Californians who have completed their prison terms to fully participate in our democracy by restoring their right to vote.

YES | PROP 18
Allows first-time voters to participate in the full election cycle
A "yes" vote allows someone who will turn 18 by a November General Election to also vote in the Primary Election.
Analysis from the Labor Federation

NO | PROP 20
Avoids rollback of criminal justice reforms
A "no" vote will prevent the rollback of effective criminal justice reforms and prevent the waste of tens of millions of taxpayer dollars on prisons.
Analysis from the Labor Federation

YES | PROP 21
Allows for local rent control
A "yes" vote will allow our communities to limit rent increases and preserve affordable housing, bringing stability to seniors, families and working Californians.
Analysis from the Labor Federation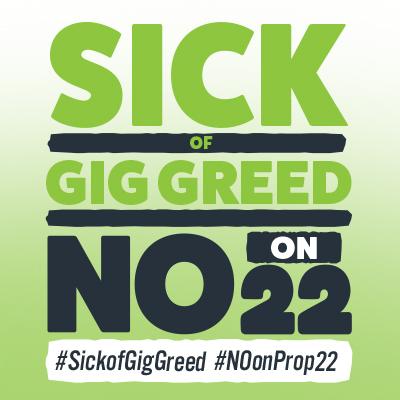 NO | PROP 22
Uber/Lyft Challenge to AB 5
A "no" vote opposes this ballot initiative, meaning California Assembly Bill 5 (signed into law in 2019) could be used to decide whether app-based drivers are employees or independent contractors.
Analysis from the Labor Federation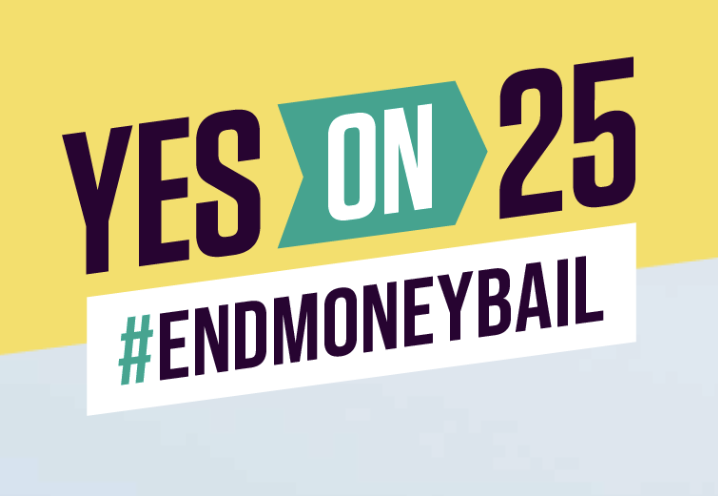 YES | PROP 25
Replace cash bail with risk assessment
A "yes" vote upholds the contested legislation, Senate Bill 10, which would replace cash bail with risk assessments for detained suspects awaiting trials.
Analysis from the Labor Federation
CA SENATE
SD 1 Pamela Swartz
SD 3 Bill Dodd*
SD 5 Susan Eggman
SD 9 Nancy Skinner*
SD 11 Jackie Fielder
SD 13 Josh Becker
SD 15 David Cortese
SD 17 John Laird
SD 19 Monique Limon
SD 21 Kipp Mueller
SD 23 Abigail Medina
SD 25 Anthony Portantino*
SD 27 Henry Stern*
SD 29 Josh Newman
SD 31 Richard Roth*
SD 33 Lena Gonzalez*
SD 35 Steven Bradford*
SD 37 Dave Min
SD 39 Toni Atkins*
CA ASSEMBLY
AD 1 Elizabeth Betancourt
AD 2 Jim Wood*
AD 4 Cecelia Aguilar-Curry*
AD 6 Jackie Smith
AD 7 Kevin McCarty*
AD 13 Kathy Miller
AD 14 Tim Grayson*
AD 15 Buffy Wicks*
AD 16 Rebecca Bauer-Kahan*
AD 17 David Chiu*
AD 18 Rob Bonta*
AD 19 Phil Ting*
AD 20 Bill Quirk*
AD 21 Adam Gray*
AD 22 Kevin Mullin*
AD 24 Marc Berman*
AD 25 Alex Lee
AD 26 Drew Phelps
AD 27 Ash Kalra*
AD 28 Evan Low*
AD 29 Mark Stone*
AD 30 Robert Rivas*
AD 31 Joaquin Arambula*
AD 32 Rudy Salas Jr.*
AD 35 Dawn Addis
AD 37 Steve Bennett
AD 39 Luz Rivas*
AD 40 James Ramos*
AD 41 Chris Holden*
AD 43 Laura Friedman*
AD 44 Jacqui Irwin*
AD 45 Jesse Gabriel*
AD 46 Adrin Nazarian*
AD 47 Eloise Gómez Reyes*
AD 49 Ed Chau*
AD 50 Richard Bloom*
AD 51 Wendy Carrillo*
AD 52 Freddie Rodriguez*
AD 53 Miguel Santiago*
AD 54 Sydney Kamlager-Dove*
AD 55 Andrew Rodriguez
AD 56 Eduardo Garcia*­
AD 57 Lisa Calderon*
AD 58 Cristina Garcia*
AD 59 Reginald Jones-Sawyer*
AD 60 Sabrina Cervantes*
AD 61 Jose Medina*
AD 62 Autumn Burke*
AD 63 Anthony Rendon*
AD 64 Mike Gipson*
AD 66 Al Muratsuchi*
AD 67 Jerry Carlos
AD 68 Melissa Fox
AD 69 Tom Daly*
AD 70 Patrick O'Donnell*
AD 72 Diedre Nguyen
AD 73 Scott Rhinehart
AD 74 Cottie Petrie-Norris*
AD 76 Tasha Boerner-Horvath*
AD 77 Brian Maienschein*
AD 78 Chris Ward
AD 80 Lorena Gonzalez Fletcher*
U.S. CONGRESS
CD 1 Audrey Denney
CD 2 Jared Huffman*
CD 3 John Garamendi*
CD 4 Brynne Kennedy
CD 5 Mike Thompson*
CD 6 Doris Matsui*
CD 8 Chris Bubser
CD 9 Jerry McNerney*
CD 10 Josh Harder*
CD 11 Mark DeSaulnier*
CD 12 Nancy Pelosi*
CD 13 Barbara Lee*
CD 14 Jackie Speier*
CD 15 Eric Swalwell*
CD 17 Ro Khanna*
CD 18 Anna Eshoo*
CD 19 Zoe Lofgren*
CD 20 Jimmy Panetta*
CD 21 TJ Cox*
CD 22 Phil Arballo
CD 23 Kim Mangone
CD 24 Salud Carbajal*
CD 25 Christy Smith
CD 26 Julia Brownley*
CD 27 Judy Chu*
CD 28 Adam Schiff*
CD 29 Tony Cardenas*
CD 30 Brad Sherman*
CD 31 Pete Aguilar*
CD 32 Grace Napolitano*
CD 33 Ted Lieu*
CD 34 Jimmy Gomez*
CD 36 Raul Ruiz*
CD 37 Karen Bass*
CD 38 Linda Sanchez*
CD 39 Gil Cisneros*
CD 40 Lucille Roybal-Allard*
CD 41 Mark Takano*
CD 43 Maxine Waters*
CD 44 Nanette Barragan*
CD 45 Katie Porter*
CD 46 Lou Correa*
CD 47 Alan Lowenthal*
CD 48 Harley Rouda*
CD 49 Mike Levin*
CD 23 Kim Mangone
CD 53 Georgette Gomez