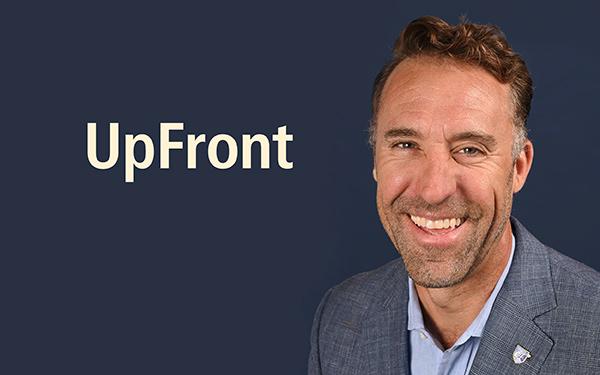 By Jeffery M. Freitas, CFT President
Over the past few days, our lives have changed significantly. There have been many fast moving coronavirus-related developments.
We will continue to work with decision-makers to protect you, your students, and your communities. With the situation continuing to develop quickly, we are doing our best to stay on top of it.
We want to provide as much information to our members as possible, but we hope not to overwhelm you with too much.
To that end, we have scheduled two tele-townhall meetings for CFT members this Wednesday, one at 4:30 pm and one at 6:30 pm. You will likely receive an invitation by text, or you can sign up here to receive a phone call to join the townhall. We hope you will join us.
As we all try to deal with the pandemic, decisions are being made in an effort to slow the spread and to keep our most vulnerable safe. There are many articles on COVID-19, please make sure to read or share only from trusted sources.
We urge you to check in with our online toolkit regularly. There you can also ask questions to CFT about your work.
Behind the scenes, we are making some changes to how we operate to minimize the impact of COVID-19 on our employees and their families, and we're confident that this will not affect the quality of service.
The Big Picture
For K-14 public education, the various agencies are working to publish guidelines for school and college districts in an effort to ensure everyone is on the same page. The follow-up decisions in each district, however, have been inconsistent across the state.
I have stayed in direct communication with the governor's office as well as the chancellor's office and the state superintendent's office. My number one issue is that more information needs to be provided to stakeholders so that people know what is going on, and the reasons for decisions be clearly explained so individuals can make the best decisions for themselves and their families.
I have also demanded that district administrators be required to include local union leaders in their decision-making processes. We have to be working on this unprecedented situation together. Now is not the time to have an us-them mentality.
I have been able to share with the governor's office and chancellor's office concerns your local unions have provided to me and CFT staff — examples of where you have been able to worked collaboratively with your employer, and where you have not.
We continue to update our collective bargaining resources for local union leaders who are negotiating on behalf of members. We are also holding Zoom calls for local leaders to share information. Union leaders have expressed their gratitude to CFT for this support and resources.
For PreK-12 educators and staff
Gov. Newsom issued an executive order on Friday, March 13, that administrators have been interpreting in different ways. This order and additional guidelines issued yesterday can be found on the California Department of Education website. (This link is also in our toolkit)
Simply put, the March 13 executive order allows districts to close schools without getting authorization from county offices of education or from local health agencies without loss of ADA or a requirement to make up instructional time. There are four other parts of the order, which as confirmed by the governor's office were recommendations, not requirements, for funding:
To make every effort to continue the education either through online learning or independent study.
To continue to provide meals to students.
To arrange for student supervision during school hours, as is practicable.
To continue to pay employees.
Yesterday's guidance covers resources for online learning, school meals and child care. Also the governor predicted yesterday that schools would remain closed until summer break.
For community college faculty and staff
There has not yet been an executive order regarding community colleges. There has been guidance allowing community colleges to provide instructional time remotely, but as of now instructional time is required for funding.
There is concern that federal student assistance would be put in jeopardy without a waiver from the federal government. The chancellor's office is working to obtain this waiver on student aid and working with the governor on an executive order to give colleges as much local decision-making power as possible.
Until there is an executive order or guidance, colleges must continue providing instruction to students.
For private sector teachers and staff
We understand that your employers depend on very different funding sources and that decision-making may not be centralized. Nonetheless, all private sector local union leaders should continue to demand to be part of your employer's decision-making process during this time.
We also urge private sector locals to demand to bargain over the effects any coronavirus-related decisions made by your employers. You have every right to advocate that no employee be financially harmed or benefits affected during this time.
Please work with your CFT field representative on your local union's individual issues. We will work collectively to ensure as little impact to the members as possible.
About CFT operations and staff
The CFT has made the following decisions regarding staffing, meetings and conferences — not based on any unsafe work environment — but based on the order for social distancing: As a result, the CFT has:
canceled or postponed CFT meetings through the middle of April. We will monitor the situation and continue to adjust schedules, venues and consider online alternatives.
closed all CFT offices to the public and prohibited the use of CFT offices for any meetings.
required staff to work from home. Many staff live in counties with shelter in place orders and cannot come to the offices under any circumstance. If staff are ill, they will not work regardless of the illness.
ended staff travel to locals, however, staff continue to work remotely and very effectively.
urged that if local staff need to work together in person, they practice social distancing and safety protocols.
If you need to contact one of our offices for information, please call the usual CFT office numbers. Your phone call will be forwarded to someone working from home.
Please continue to keep us informed of your situations. Remember, you may email questions to CFT here. Local union leaders can reach out to their CFT field representative as they always have.
We will continue to bring your concerns forward to the governor and education officials. Thank you for all you do, and stay safe in this difficult and unprecedented time.