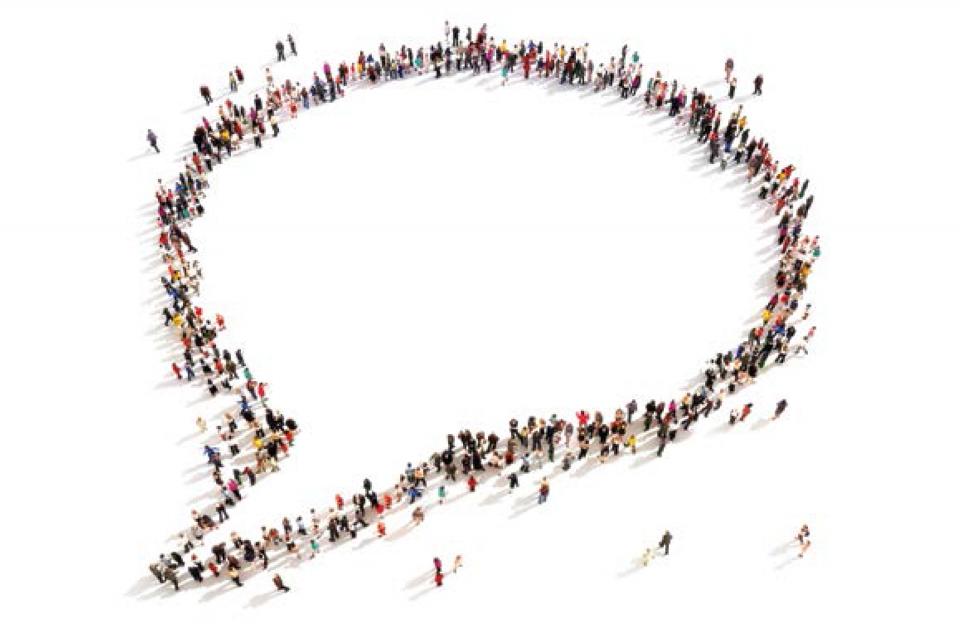 Part of the tragedy of the COVID-19 pandemic is that for those who were already at risk, it has laid their situation bare. This is a part-timer reality.
"While it may seem like an odd time to be putting out the "Army of Temps: AFT Contingent Faculty Quality of Worklife Survey," frankly, it's about as good a time as ever to show the fragility of this workforce."
These were the words of AFT President Randi Weingarten during an April 17 webinar announcing a report on the first national survey of contingent, or part-time faculty. The survey, the first of its kind since 2013, had more than 3,000 respondents. The results show with laser focus what this fragility means:
64 percent of contingent faculty reported making less than $50,000 a year;
31 percent of contingent faculty reported making less than $25,000 a year, placing them below federal poverty guidelines for a family of four;
40 percent of contingent households struggle regularly, or during summer and winter breaks, to pay the bills; and
26 percent are at some level of food insecurity.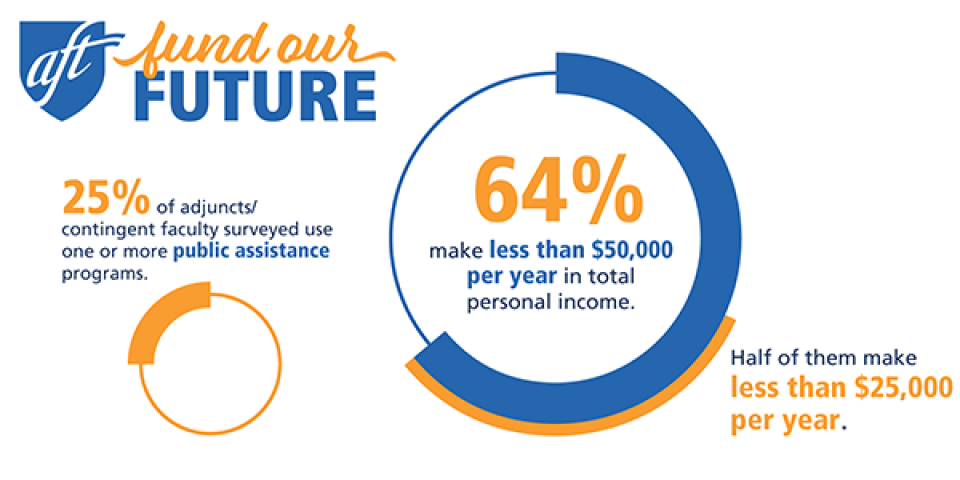 Job security for part-time faculty even prior to the coronavirus was tenuous. Of the contingent faculty surveyed, 70 percent reported being hired term by term, and most were notified of their employment in any term less than two months before its start. This term-by-term hiring was a situation which 65 percent of faculty respondents claimed they had experienced at their respective institutions for 10 or more years.
Amid the present global health pandemic, only 43 percent of part-time faculty respondents receive some form of health insurance from their employer. This has led to 18 percent postponing care, 12 percent cutting pills in half. Close to 45 percent put off seeing a doctor, and over 65 percent have foregone dental care.
Perhaps most disturbing is that 38 percent of contingents — many of whom do not pay into or receive Social Security — have no idea how they will retire.
"This workforce is as paycheck to paycheck as any other…and we need to make sure this workforce is not forgotten," said Weingarten.

The webinar marking the release of the 2020 AFT survey was not simply about reporting these work conditions, which as Weingarten noted, the panel and attendees were very familiar with. It was about finding solutions.
At the forefront of those solutions was a call to address the issue of pay. One point raised was the need to move way from viewing the contingent issue as one of either hiring more tenure-track instructors or paying contingent faculty a fair and equitable wage. Here, Weingarten referenced CUNY's "7K per class" campaign, explaining the $7000 was based on determining the proportional pay for a part-time faculty member in the CUNY system if a part-timer were to be paid at the full-time rate.
Drawing from that campaign was Ann Weigard, one of three part-time faculty on the negotiating team for United University Professions, whose work and perseverance led to the establishment of a statewide minimum salary for contingent faculty — a first — in the SUNY system. Weigard believes they succeeded because part-time faculty were key players in the negotiations, which helped secure the political capital to motivate other contingent faculty.
Daniel Pieczekolon, president of a newly formed chapter at Philadelphia's Arcadia College, remarked how his local was able to secure annual health insurance benefits for part-time faculty who are in fact teaching full-time — or in excess of a full-time load — in the Philadelphia area.
Bobbi-Lee Smart, former co-president of AFT Local 6215, at Orange County's Cerritos College, spoke to the challenges of being seen as an equal in the eyes of tenure-track faculty, and how apprehension among tenure-track faculty is misplaced. She believes that adjunct faculty being allowed to participate more freely on committees and in shared governance — and being compensated for it — is essential.
Winding back to the issue of pay disparity, and with part-time faculty greatly outnumbering tenure-track faculty, Weingarten said the union should investigate ways in which part-time faculty could more readily end up on a full-time track, something both panelists and attendees supported.
Smart called out the average of seven years of contingent work an instructor will do before getting a tenure-track position, if they are, in fact, lucky enough to do so. John Govsky, from the Cabrillo College Federation, and also a CFT vice president, joked of perhaps creating "guided pathways" for part-time instructors to reach the tenure-track, referring to the program in California community colleges to improve student outcomes.
In terms of future activism, a number of the panelists spoke to the greater need for being active through social media, all too apparent in the present COVID-19 crisis. Smart, who created a successful Campus Equity Week Facebook campaign for her local, sees this as a yet fully untapped resource, and thinks hashtag campaigns on Twitter, the use of podcasts and more youth-oriented sites like Instagram can make a difference.
Perhaps this is how an "Army of Temps" will become an army of activists.
— By Geoff Johnson, AFT Guild, San Diego and Grossmont-Cuyamaca Community Colleges, Local 1931, and reporter for the Part-Timer newsletter