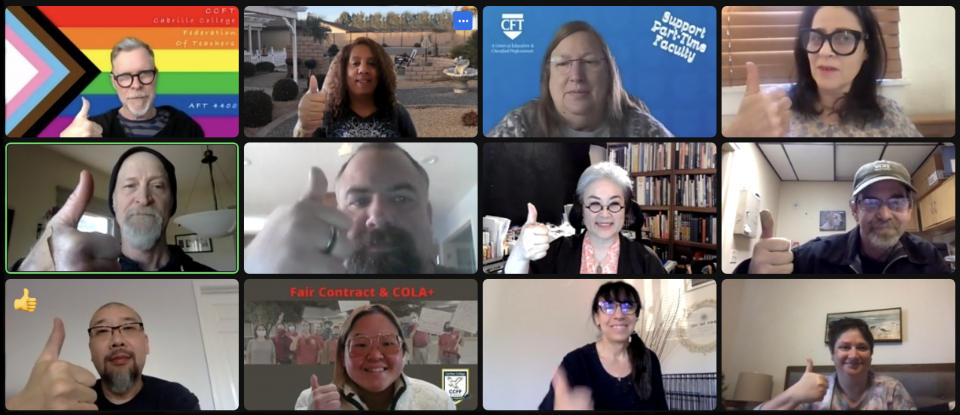 Dozens of CFT members testified this week in front of two different budget subcommittees of the California Legislature to urge our elected leaders in Sacramento to support Governor Newsom's $200 million proposal in the state budget to fund healthcare for part-time faculty in California's community colleges.
Following the launch of CFT's campaign for part-time faculty healthcare last fall and a successful letter campaign, the governor included the $200 million in his January budget proposal.
CFT members who attended the budget committee offered testimony about how the lack of healthcare not only impacted them and their families, but their ability to be there for their students as well. The testimony was personal, powerful, and left a deep impression on legislative leaders on the committee. One representative from a college administration remarked that the part-time faculty were out in droves, really organized, and on message.
The CFT campaign for access to quality, affordable healthcare for all part-time faculty continues to gather momentum. Ready to do your part? Send a letter to the California Legislature today.