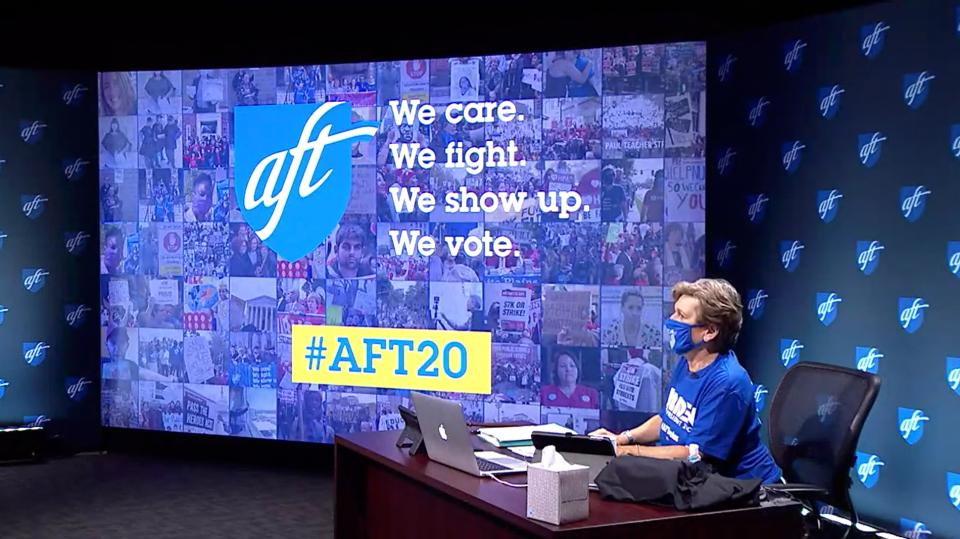 While the COVID-19 pandemic meant that this summer's AFT Convention had to go virtual, and in turn, resulted in format changes which made schedules tighter, and the work of those attending harder in many respects, one of the great achievements for CFT was the passage of a resolution calling for the right of contingent faculty to participate in shared governance.
The "Encourage Contingent Faculty Participation in Shared Governance" resolution, calls for AFT to "support legislation for contingent faculty to be included and enfranchised without regard to their part-time status and compensated in shared governance work." The resolution, which passed on the Virtual Convention floor with a 98 percent vote, was part of a two-year joint effort between the CFT Part-Time Faculty Committee and University Council-AFT, representing contingent lecturers at the University of California.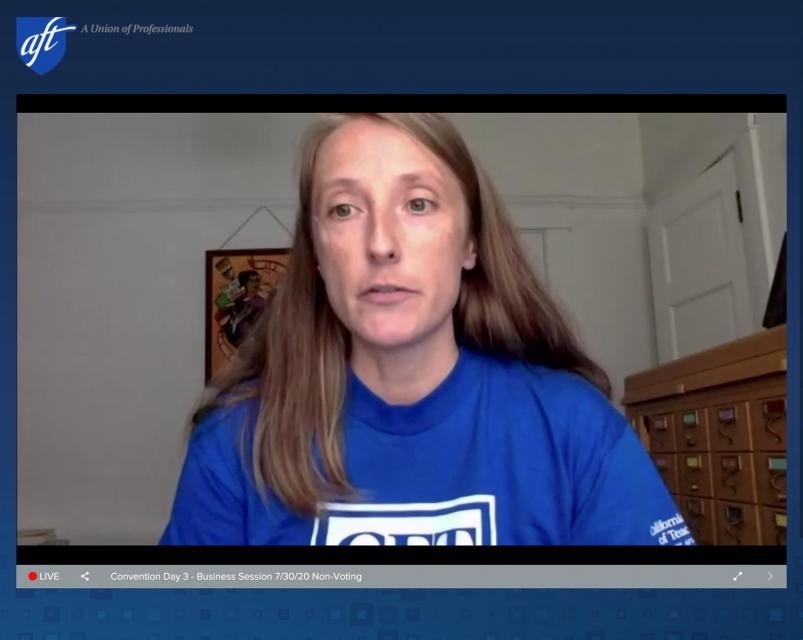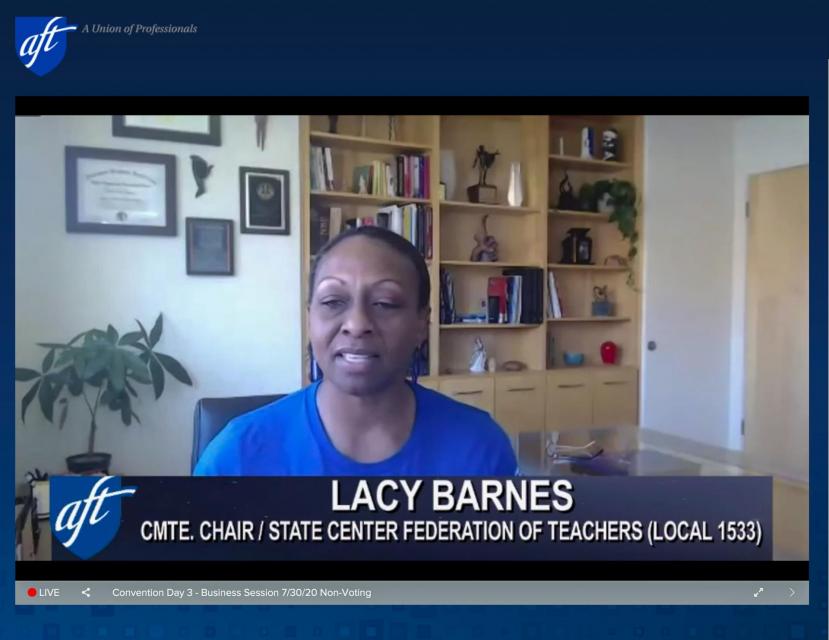 The importance of shared governance cannot be overstated. The pandemic has forced many schools into hastily thought out and poorly supported remote education formats or contentious and sometimes risky reopening plans. Often these decisions, driven by dialogue between administrators and academic senates, are made with little to no consultation or input from contingent faculty.
In California, the concept of shared governance is tied to community college reform legislation which calls for "faculty, staff, and students the opportunity to express their opinions at the campus level and to ensure that these opinions are given every reasonable consideration, and the right to participate effectively in district and college governance, and the right of academic senates to assume primary responsibility for making recommendations in the areas of curriculum and academic standards."
Despite passage of this landmark legislation in 1988 adjunct access to shared governance has been limited at community colleges. Most senates have fewer than five adjunct members, while some adjuncts are further restricted from serving on key instructional committees, or voting for certain positions. Moreover, many of the shared governance positions available to adjuncts are unpaid, and as a result go unfilled. This is in fact what led to the writing and ultimately passage of a resolution for greater adjunct faculty inclusion in and compensation for shared governance at CFT Convention in 2018.
When approved at the CFT Convention, the resolution received considerable support from UC-AFT, who though not directly impacted by the resolution, face more serious problems regarding access to shared governance.
Current language in the Higher Education Employer-Employee Relations Act, or HEERA, presently excludes UC contingent lecturers from shared governance outright. Further UC administration has in the past used the provision to remove positions from the UC-AFT bargaining unit by simply placing them within the academic senate.
This means contingent lecturers in the UC, who teach over one-third of the undergraduate credit hours, had no voice in curricula or policy decisions made by their academic senate. Additionally troubling is that the contingent faculty are in higher percentages woman, and scholars of color, and other under-represented groups than their current academic senate-eligible colleagues.
This led UC-AFT to put forth its own resolution on contingent shared governance at the same CFT Convention, which passed with the overwhelming support of community college adjuncts, who saw in UC contingent lecturer's plight a common struggle.
Post-convention, UC-AFT and CFT Part-Time Faculty Committee leaders worked together over the next year to put forth a resolution that was broad and spoke to the lack of contingent inclusion in shared governance nationwide.
Until this year's passage of the AFT resolution, the national union did not have policy that spoke specifically of the right of contingent faculty to participate in shared governance. This resolution's passage sends an unequivocal message that contingent faculty matter, and will empower AFT higher education locals and state federations to strongly advocate for inclusion of contingent faculty in shared governance, and compensation for contingents who serve in these roles.
But getting a resolution passed is one thing — getting shared governance inclusion and compensation is another. UC-AFT, for its part has worked with the CFT Legislative Committee to put forth state legislation to address shared governance at the university in the form of Assembly Bill 3036, which became a victim of the pandemic and was not heard before the Legislature. CFT is currently working on reintroducing a bill with the same language.
As for community colleges, the fight for inclusion continues locally, but with the passage of this summer's national resolution, adjuncts pressing for greater inclusion know that AFT is standing up for them.
By Geoff Johnson, Assigning Editor, Part-Timer