COVID-19: Union Toolkit for California Educators and Staff
Summaries of state guidance by education division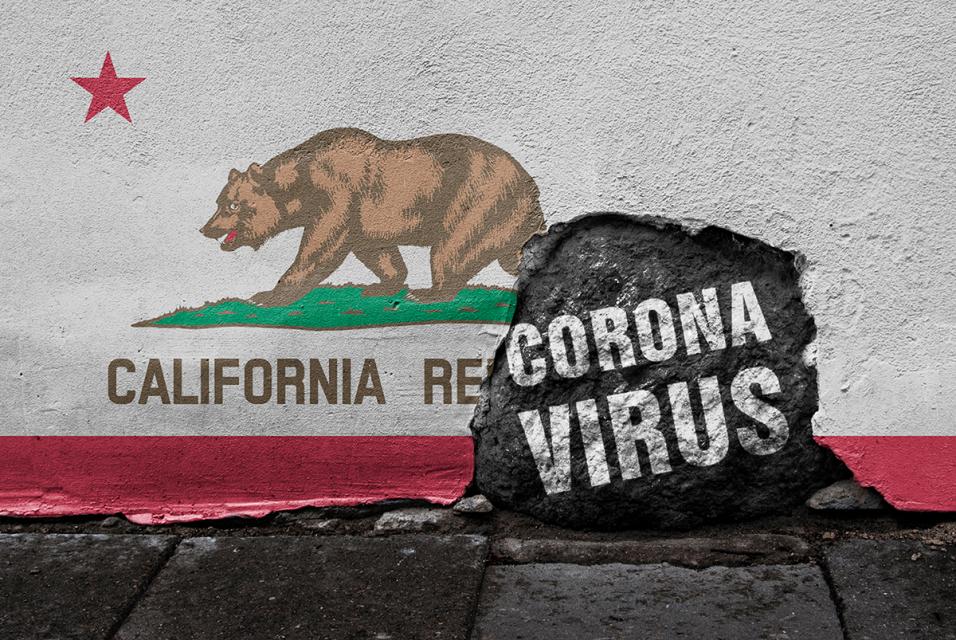 The CFT is posting key resources here as they become available. This toolkit is divided into information for preK-12 schools, community colleges, UC, retirement systems, and state labor agencies. We also include the basic facts about the coronavirus with links to public health agencies.
PreK-12
Find summaries of the major actions from the California and U.S. Departments of Education with links to primary sources, as well as AFT bulletins and guidelines for preK-12 schools.
Key News & Developments
Below you will find summaries of the governor's executive orders, guidance from the California Dept. of Education and the U.S. Dept. of Education, along with links to the primary source information.
APRIL 1 | Labor-Management Collaboration
Labor organizations including the CFT, CTA, CSEA, SEIU, AFSCME, and the California Labor Federation met with school management organizations and the California Department of Education to provide an endorsed understanding of how locals and employers should collaborate in meeting the demands of the governor's executive orders. This framework should assist local unions and their employers come to agreements on how to move forward in cleaning school sites, providing distance learning options, pop-up child care and continued pay for all members in the K-12 school system — all stipulated in the governor's executive order. The framework is a basic understanding of the cooperation needed between everyone at a school district to rise up to the challenges presented by the COVID-19 outbreak, including how to work during the physical closure of school sites and how to comply with current CDE guidelines and state law.
APRIL 1 | Governor's Daily Press Conference — Spotlight on K-12 Education
Governor Newsom confirms that schools will be closed through the end of the year
The governor references Superintendent Thurmond's memo to superintendents saying schools will likely not reopen this academic year, but that the goal is to increase the education occurring at home. Gov. Newsom has worked with labor to get comprehensive protocols to advance distance learning. In order to do that, the state needed private sector support. Google stepped up in a partnership that will provide "100,000 points of access" to provide wifi and high-quality access to broadband internet for the next three months to address the digital divide. In addition, Google will be providing thousands of Chromebooks. And the governor thanks moms for the extraordinary work they are doing at home now, and offers his deep respect and admiration for the work of mothers.
Tony Thurmond, State Superintendent of Public Instruction, joined the press conference to say schools are continuing to provide education, but from home, where it is safe. Out of an abundance of caution, he has urged superintendents to educate our kids at home only through the end of this school year. "We urge these efforts to be accelerated by providing wifi and more training for our teachers," Thurmond said. "Our campuses are closed to kids, but school is not out for year."
Linda Darling-Hammond, the president of the State Board of Education, said almost every district is launching a distance learning program, with increased wifi connectivity and hot spots to allowing distance learning where needed. She said today the CDE will post guidance on graduation requirements and grading and that some districts are planning hold commencement ceremonies in the fall. The CDE will also issue a joint statement today about college admissions. The colleges have agreed to accept Pass/No Pass grading and have extended flexibility for payment, financial aid and more. Students will not have to take the SATs for admission.
Food distribution: The state received a waiver from the federal government that will allow more Grab-n-Go meals to reach students. Hammond said the CDE is making sure as many students are being fed as possible. About 5,200 sites across the state are offering students Grab 'N Go meals.
Child care: A number of districts are setting up child care centers for kids of essential workers. Districts are organizing where they can to partner with other community organizations to provide this care.
APRIL 1 | Grading and Graduation Guidelines
Find the FAQ prepared by CDE here. It includes information about grading distance learning assignments, alternative grading systems, dual enrollment, and student grades as related to the changed college admission policies.
APRIL 1 | Special Education Guidance
The latest from the CDE on special education.
MARCH 31 | Thurmond issues memo to local superintendents saying schools likely to close for remainder of the year
Superintendent of Public Instruction Tony Thurmond sent a letter to superintendents throughout the state and the media stating that it "appears that our students will not be able to return to school campuses before the end of the school year." This is not a state Executive Order, but it is an expectation that all the schools will shut down.
MARCH 20 | U.S. Department of Education grants waiver for testing
The White House and U.S. Education Secretary Betsy DeVos announce they will grant a waiver to any state that wants one for the federal requirement to administer standardized tests this spring (that will include California). The White House also announced a freeze on student loan payments for 60 days.
MARCH 18 | Governor issues executive order to suspend standardized testing
In response to COVID-19 outbreak, Gov. Newsom issued an executive order today to waive, pending federal approval, this year's statewide testing for California's more than 6 million students in K-12 schools.
MARCH 17 | Guidance for K-12 Schools
This major guidance missive from the CDE covers resources for distance learning, resources for distance learning, availability of school meals, child care and student supervision. Key points in this guidance are summarized below. The information at this links is constantly being updated.
Guidance for Distance Learning: The CDE guidance materials contain helpful resources including lessons from the field and suggestions for creating high-quality online curricula.
Appendix 1 from the CDE guidance has a wide variety of resources that support distance learning from a number of subject areas.
Appendix 2 has lessons from the field, including pedagogy and best practices for transitioning to online learning, and it addresses accessibility, content, tools and resources, infrastructure, and devices.
Appendix 3 offers some useful recommendations for designing high-quality online courses.
Guidance for Students With Disabilities: This Q&A offers guidance for continuing to support students with disabilities. The document begins to address the responsibilities of the LEAs during periods of school closure and how to adapt IEPs to online or distance learning, if possible.
School Nutrition Guidance: This framework for how school nutrition should be operationalized for non-congregate meals at school sites during COVID-19 school closures. Obviously this is a fluid situation and we will need to work together to continue to keep students fed. Superintendent Thurmond also announced that the CA Meals for Kids" mobile app has been updated to help students and their families find meals during school closures related to COVID-19.
Child Care Guidance: In a time of school closures, schools are required, as much as possible, to arrange for the supervision of students during regular school hours, and the California Health & Human Services has provided guidance for childcare and student supervision in the event of a school closure. The HHS document includes recommendations for families, for LEAs, and for subsidized childcare providers.
MARCH 16 | CFT Legislative Update – Emergency Legislation Passed
Senate Bill 117 is a budget bill for K-12 schools that took effect immediately upon the governor's signature on March 17. SB 117 does the following things:
Provides $100 million to school districts for the purchase of personal protective equipment, and/or pay for supplies and labor related to cleaning school sites.
Provides full ADA for schools even if they are closed due to coronavirus to ensure that employees and contractors are compensated and paid during the time that a school is closed due to the coronavirus.
Waives the required instructional days and minutes.
Provides a 45-day extension for schools to administer ELL assessments.
Extends the testing window for the CAASPP (and the physical performance test) by the length of time a school is closed or until the end of the testing window.
Extends the timeline by which schools have to develop an assessment plan to determine if a student has exceptional needs from 15 days after the referral to an additional number of days that the school is closed up until the school reopens and the regular school session reconvenes.
Provides full ADA for after-school programs that are closed due to the coronavirus.
Waives attendance and reporting requirements for state-subsidized childcare and development programs to ensure the continuity of payments.
MARCH 13 | Governor signs executive order ensuring state funding for schools in event of closure
The order intends to assure parents and education employees that the state will provide support in the event of school closures. It calls on the Legislature to immediately address key issues and for specific state agencies to develop and provide guidance. The following provisions were included in the governor's executive order.
If a Local Educational Agency closes its schools to address COVID-19, the state will continue to receive state funding to support the following during the period of closure:
Continue delivering high-quality educational opportunities to students to the extent feasible through, among other options, distance learning and/or independent study;
Provide school meals in non-congregate settings through the Summer Food Service Program and Seamless Summer Option;
Arrange for, to the extent practicable, supervision for students during ordinary school hours; and
Continue to pay its employees
If an LEA closes its schools to address COVID-19, the LEA is not prohibited from offering distance learning or independent study to impacted students.
For LEAs that initiate a school closure to address COVID-19, the closure shall qualify as a condition that prevents the maintenance of the LEA's schools during a fiscal year for at least 175 days. (This provision eliminates the days and minutes requirement.)
The California Department of Education and the Health and Human Services shall jointly develop and issue guidance by March 17. The guidance shall include, but not be limited to, the following topics:
Implementing distance learning strategies and addressing equity and access issues that may arise due to differential access to internet connectivity and technology;
Ensuring students with disabilities receive a free and appropriate public education consistent with their individualized education program and meeting other requirements under IDEA; and
Providing meals to be served in non-congregate settings at school and non-school sites in a manner that protects the safety of both students and school personnel, including classified employees.
The Labor and Workforce Development Agency and the Health and Human Services shall jointly develop and issue guidance by March 17 covering how to support parents to care for their children during ordinary school hours in the event of a school closure.
The Governor's Office of Business and Economic Development shall work with the California business community to encourage employers to exercise flexibility in the event of a school closure to enable parents to care for their children during ordinary school hours.
MARCH 7 | California Department of Public Health — Guidance for PreK-12 Schools
This bulletin is prepared by the California Department of Public Health in consultation with the California Department of Education. This document is intended to be statewide guidance to help both school and public health officials inform their decision making.
AFT Bulletins
The AFT has compiled helpful information for educators that outline basic safety procedures at work regarding the coronavirus.
California Department of Education
The CDE's Covid-19 landing page contains major directives and comprehensive resources. In specific, it contains webinars on guidance for educators, schools and districts in dealing with COVID-19; getting internet access; the suspension of statewide testing; state funding for schools while closed; a message from the state Director of Special Education; and a framework for Labor-Management Collaboration when dealing with COVID-19.
CCs
Find summaries of the major actions from Chancellor's Office with links to primary sources, as well as AFT bulletins and guidelines for higher education.
Key News & Developments
APRIL 1 | Summary of Chancellor's April 1 Webinar
Chancellor Oakley covered a range of topics. First, he asked all colleges to apply flexibility and equity when it comes to the new grading policy, and said the new Pass/No Pass grading policy is intended to allow students to continue their education. The chancellor is urging everyone to spread the word about on completing the U.S. Census. Participating in the census is one of the ways we can ensure that the community colleges get their fair share. The College Futures Foundation has established a $5 million fund to provide $500 in direct assistance to community college, CSU, and UC students (some terms apply). The Academic Senate is organizing professional development and training webinars for faculty, including a segment on how to run an effective "Academic Senate Meetings on your Campus."
The Chancellor's Office continues to work on the issues below:
Temporary distance education blanket addendum
Impact of FON penalties on districts
67 percent rule for part-time faculty
Implementing flexibility with the Board of Registered Nursing
Reporting deadlines and extensions on grants and programs
Dual enrollment/middle college
Work Study for credit students
Grades relevant to financial aid and attendance accounting
The weekly Zoom webinar on Wednesdays at 9 am is open to everyone at this link: https://cccconfer.zoom.us/j/299858221
MARCH 30 | Chancellor issues new guidance memo for distance learning
New guidance memo outlines technology resources available to educators
This new guidance memo provides information for colleges to understand the technology resources and applications available through the Chancellor's Office partnership with the Foundation for California Community Colleges and California Virtual Campus-Online Education Initiative (CVC-OEI)
MARCH 27 | Chancellor issues Executive Order about grading policies, pass/no pass requirement
The chancellor has issued a new Executive Order (2020-02) and accompanying guidance memo about course grading. It suspends title 5, section 55022, requirement that students select the "pass or no pass" grading option prior to the 30 percent mark of the term.
MARCH 25 | Summary of Chancellor's Wednesday webinar
Chancellor Oakley opened by reassuring colleges that student fee refunds will be available. For example, students who drop courses can seek a full refund and colleges can also request full refunds for dropped students. As of March 25, the Chancellor's Office is:
looking into asking Congress to consider temporary relief due to the emergency;
reviewing Title 4 statutory and regulatory provisions, and working on CalWORKS issues;
working with the Board of Registered Nursing to address the graduation requirements for "Clinical Hours in Direct Patient Care."
For faculty, the Chancellor's Office is addressing issues regarding "hard-to-convert" courses, and reviewing courses that are difficult to transition into an online format. It is also reviewing the overall viability of course completion, and its decision to cancel or keep those courses will be based on Vision for Success and the immediate impact on local communities.
MARCH 23 | Chancellor's Office issues more significant COVID-19 guidance memos
MARCH 23 | Chancellor signs executive orders — providing for online teaching, student protections
Chancellor Oakley announced a series of actions, including through executive order, to help ensure that teaching and learning continues at all 115 community colleges and that students are not penalized academically or financially due to the COVID-19 crisis. In specific, the chancellor:
has provided the ability for all colleges to convert in-person classes to online;
signed an executive order that suspends state and local regulations to ensure students are not penalized academically and will more easily be able to receive refunds for enrollment fees;
launched a new online Q&A for students.
Chancellor's office to hold Zoom calls every Wednesday at 9 am
Moving forward, the chancellor will host weekly webinars every Wednesday from 9-10 a.m. Capacity has been expanded and you are encouraged to join the webinars. The webinars will be recorded and available following the event.
MARCH 20 | Recording of Chancellor's Office first webinar
In this first call, the Chancellor's Office assured stakeholders that FTES funding will continue to be protected under Title 5, section 58146, and that colleges will not lose funding this year due to the COVID-19 emergency. The Chancellor's Office will issue a memo soon clarifying the Title 5 regulations regarding the funding guarantee. The chancellor also discussed student financial aid issues, access, and support on the call.
AFT Bulletins & Guidelines
The AFT has compiled helpful information that outlines basic guidance for union members working in higher education.
Chancellor's Office Website
The COVID-19 landing page for the Chancellor's Office has resources for faculty, staff and students. It includes a sign-up for daily COVID-19 updates, significant help and resources for teaching online, guidance memos, and the chancellor's communications to colleges.
California Dept. of Health Bulletin
Guidance for Institutions of Higher Education

This bulletin is prepared by the California Department of Public Health for institutions of higher education in California. This document is intended to be statewide guidance to help both college and public health officials inform their decision making.
UC
Key News & Developments
AFT Bulletins & Guidelines
The AFT has compiled helpful information that outlines basic guidance for union members working in higher education.
University of California
Retirement
Find a summary of key information released by CalSTRS and CalPERS and links to more information and primary sources.
About CalSTRS
CalSTRS Covid-19 landing page includes info about service creditin circumstance of school closure, CalSTRS efforts to safeguard its pension funds, plus continuity of pension checks and related issues.
March 16 |

CalSTRS Circular


There's no adverse impact to a member's service credit, as long as the district continues to pay employees during school closures.
April 1 | Video message from CalSTRS CEO
Long-time CEO Jack Ehnes (who was postponed his retirement due to the coronavirus pandemic) sums up current CalSTRS operation and answers the most frequently asked questions — about service credit and for teachers retiring this year.
About CalPERS
CalPERS Covid-19 landing page includes statements on safeguarding of pension funds, ensuring continuity of care for its health plans, and other information.
Frequently Asked Questions prepared by CalPERS
March 18 |

CalPERS Circular


The governor's March 12 executive order, among other things, suspends reinstatement and the retired annuitant work-hour limitation of 960 hours per fiscal year during the state of emergency. Any hours worked by a retired annuitant to ensure adequate staffing during the state of emergency will not be counted toward the 960-hour limit for the fiscal year.
April 1 |

CalPERS Circular


April 1 retirement checks were successfully paid to members on time. The state Controller's Office is not printing and mailing direct deposit statements; statements are available online through your myCalPERS account. Phone calls to the Contact Center remain at lower than normal levels, but members should expect longer wait times at peak hours. Some employers are beginning to offer early retirement incentives and members have questions about the process for retirement with our headquarters and regional offices remain closed. Please apply for retirement online through your myCalPERS account. There is an instructional video to walk you through the process. About 78 percent of its workforce is working remotely and CalPERS has extended its closure date to April 30. CalPERS operations are running well despite the circumstances.
Workers
California — Official State Coronavirus Website
The state's new public-friendly website is dedicated to the coronavirus. It contains information about how to stay healthy and consolidates key information for workers such as unemployment benefits.
California Employment Development Department
Concise update from the EDD about sickness, quarantine, caregiving, potential closure or reduced work hours and the type of assistance you can receive. Find claim links for the situations outlined below.
If you're unable to work due to having or being exposed to COVID-19 (certified by a medical professional), you can file a Disability Insurance claim.
If your employer has reduced your hours or shut down operations due to COVID-19, you can file an Unemployment Insurance claim.
If you're unable to work because you are caring for an ill or quarantined family member with COVID-19, you can file a Paid Family Leave claim.
California Labor & Workforce Development Agency
State information for workers consolidated with a helpful table comparing benefits for workers.
Cal/OSHA Guidance on Requirements to Protect Workers
Workplace safety and health regulations in California require employers to protect workers exposed to airborne infectious diseases such as the coronavirus.
Unions
The CFT and AFT are committed to providing affiliates with the information needed to protect our members and the communities they serve.
Union Websites to Watch
California School Closures & Collective Bargaining Agreements
The CFT is providing advice to local union leaders for when a school, worksite, district, or college is closed because of the coronavirus threat.
Local union leaders: Please contact the CFT to obtain templates for a Memorandum of Understanding regarding the coronavirus, school closure and employee rights. The CFT has prepared separate templates for K-12 schools and higher education. To obtain templates, please email CFT Training Director Zev Kvitky.
Information Requests to Employers
The AFT has prepared guidance documents for making information requests. Union leaders should make information requests on the employers' infection control plan and occupational health preparedness plan.
Public Employment Relations Board operation
The Public Employment Relations Board (PERB or Board) is the quasi-judicial administrative agency charged with administering the eight collective bargaining statutes covering employees of California's public schools, colleges, and universities.
Although PERB has closed its offices, PERB employees are performing their duties via telework and will continue to accept email, U.S. Mail, and facsimile filings.
Health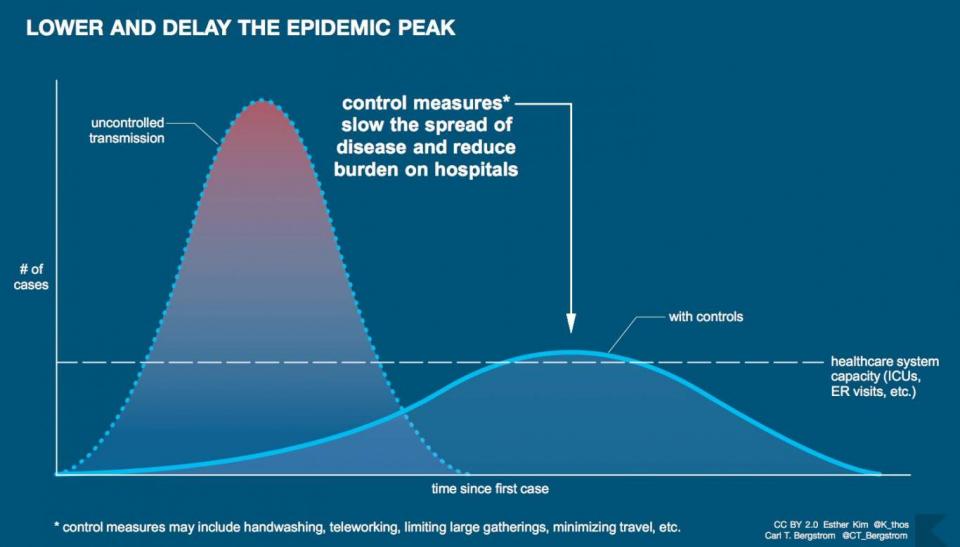 COVID-19 causes fever and lower respiratory illness—cough and difficulty breathing, resulting in pneumonia. Preliminary information indicates that persons older than 60 and those with underlying illness are at higher risk of severe disease and death, but information is still lacking on the scope of the illness. While the disease appears to be very infectious, it does not appear to be as deadly as SARS and MERS, earlier corona-type viruses.
California — Official State Coronavirus Website
The state's new public-friendly website dedicated to the coronavirus contains information about how to stay healthy and tracks cases in California.
California Department of Health
Consolidated guidance on how to prepare and protect Californians from COVID-19 in a single location. Get daily updates about the spread of coronavirus in California, as well as personal health information regarding symptoms of COVID-19. Website in Spanish also.
Centers for Disease Control and Prevention has developed a diagnostic test that it will share with domestic and international partners. No vaccine or specific treatment is yet available; care is supportive. Find key CDC fact sheets below.
World Health Organization
Tracking the coronavirus outbreak worldwide