Classified Employees and Support Staff
On the frontlines of the pandemic
Essential information for education support staff, including about cleaning, disinfecting and ventilation. For additional information about your educational system look under PreK-12 Schools and Higher Education.
AFT Bulletins and Guidance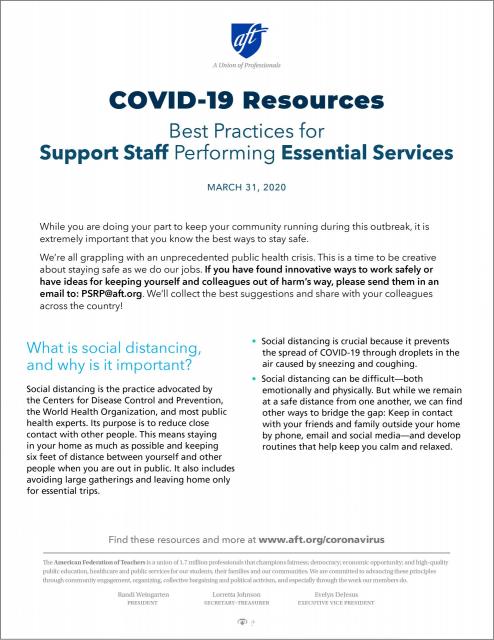 The AFT has produced these guidance documents for support staff, classified employees, and paraprofessionals.
CFT Special Education Toolkit for Paraprofessionals
EPA-Registered Antimicrobial Products
Centers for Disease Control and Prevention
Guidance and resources for education workers in all school communities.
Up-to-date info about ventilation, HVAC, and cleaning