Higher Education
California community colleges and universities
Guidance from AFT and University Council-AFT, plus covid response from the community college and University of California systems.
AFT Guidance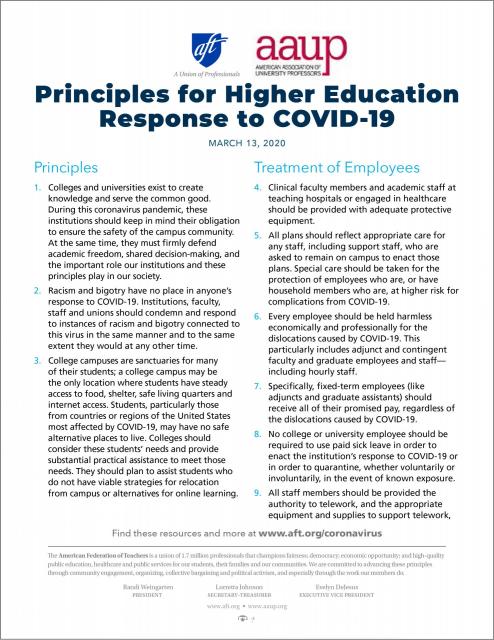 The AFT and AAUP jointly developed this guidance for higher education.
In-Person Guidelines
In-Person Guidelines
Find our compilation of guidelines from the CFT, AFT, and California public education systems. This includes ongoing updates as well as initial reopening guidelines.
California Community Colleges
UC-AFT Resources
Information for members
Key COVID facts for UC lecturers and librarians — leave policies, union bargaining updates, distance learning resources, and a helpful Q&A about online teaching.
University of California
Centers for Disease Control and Prevention