State Council
Zoom Videoconference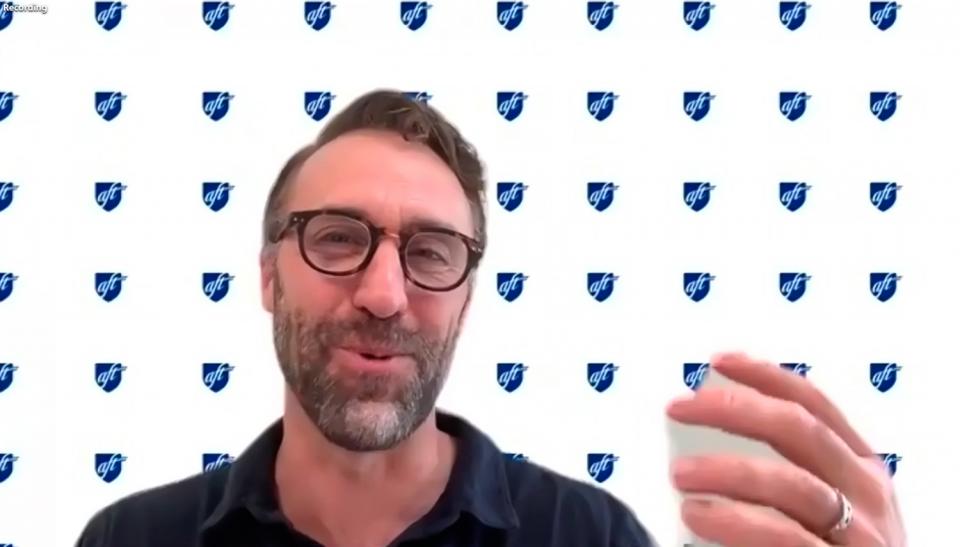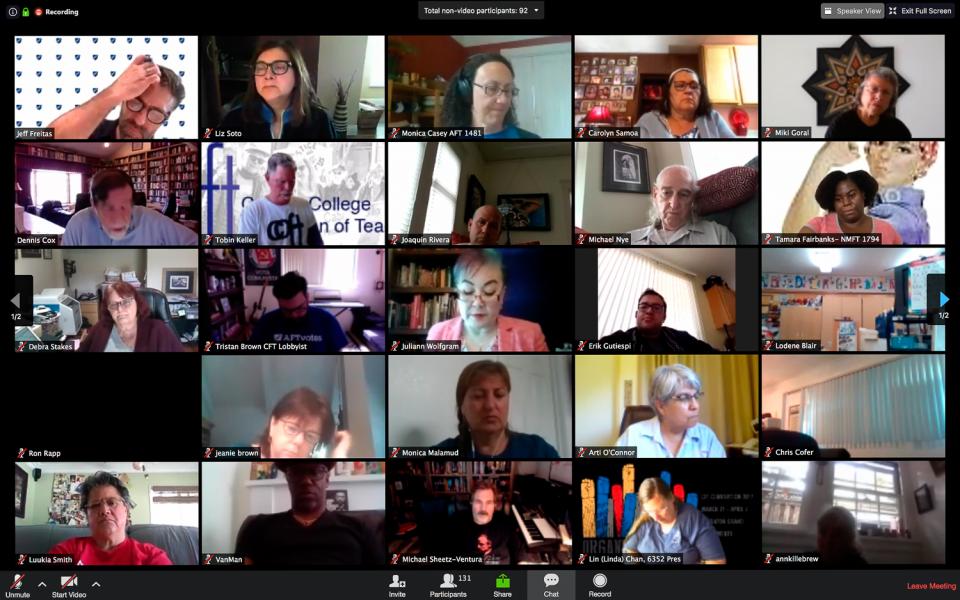 Pandemic Update: The State Council will now be held online in accordance with state and local health guidelines regarding COVID-19.
Between Conventions, the State Council makes decisions for the Federation. Each local union has one vote at State Council, per the CFT Constitution, Article V, Section 3. The local's voting delegate may or may not be the local president. Non-delegate guests from local unions are welcome.
Registration has now closed.
State Council also sits as the CFT Committee on Political Education, or COPE, and reviews ballot propositions and political candidates and their positions on issues. Through COPE, the CFT participates actively in the campaigns of endorsed candidates.
Policy positions discussed and voted on at meetings of the Division Councils may also be ratified by the delegates to State Council. State Council meets twice in non-Convention years.
Local union delegates, as well as non-delegate guests and staff, must register their attendance at State Council for purposes of logistics. Registered attendees will receive a link for the Zoom videoconference and other meeting information on Thursday, September 24. If you do not receive the Zoom information, please email Leticia Castro.
Schedule for State Council Weekend – September 25-26