Q&A with Andrew Tonkovich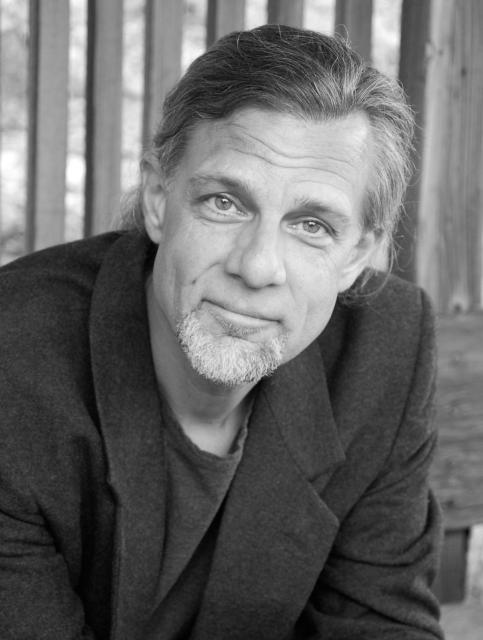 Andrew Tonkovich is a lecturer in the English department at UC Irvine and president of UC-AFT Irvine, Local 2226. He edits the literary magazine Santa Monica Review, and hosts Bibliocracy Radio, a weekly books show on KPFK 90.7 FM in Southern California. Recent short stories, essays and reviews of his have appeared in Faultline, The Rattling Wall, OC Weekly and the Los Angeles Review of Books.
How did you become interested in unionism?
The short answer is Ronald Reagan, who unintentionally radicalized me as a young person. I marched in solidarity with the air traffic controllers who had been fired by Reagan, then with anti-war and Central American anti-intervention activists. As a UC Irvine lecturer a decade later, I looked for the union, which was hard to find then. I hung out with the teaching assistants, who were young, radical, and fun. Pretty soon I found librarians and some former activists from the local, not to mention the remnants of a union coalition. Like me, everybody seemed to be waiting for something to happen.
What triggered your involvement in your union?
The English Department failed to conduct my timely "continuing appointment" review. I contacted our brand new union rep and, in the following order, won my review, got my appointment, agreed to run for union president and thus assured my role as thorn in management's side, senior-most continuing lecturer in the department and committed unionist. Since our 2002 walk-out and subsequent terrific contract, UC Irvine has hired more than a dozen continuing appointments in my department alone.
What inspired you to host a radio show?
I am today an activist, writer and teacher because of KPFK. Listening to, volunteering for, and supporting Southern California's Pacifica radio station as a young guy taught me to appreciate radio and its audience, and to admire the work of programmers practicing an elegant and effective art form, better than television. Many years later, as a serious reader, book reviewer and editor of a literary journal, I offered my experience, enthusiasm, and presumed expertise to the only place that made sense for me.
How does your activism shape your experience of being a lecturer?
I was an activist first, though my radical education was due to activist teachers, including Peter Carr, co-founder of the anti-nuke group Alliance for Survival, and Sondra Hale of L.A. Radical Women. My first activist work was with the Southern Christian Leadership Conference, and I later directed Westside SANE/Freeze and the L.A. chapter of the National Lawyers Guild. As a lecturer, my pedagogy is as much about provoking political awareness and civic literacy, consciousness-raising and modeling activism as about learning vital academic skills.
What are the challenges of being an activist in Orange County?
Public education here is, and should be, a cheerful challenge to cultural and political institutions that still dominate: malls, segregated gated communities, GOP electoral hegemony, racist Tea Party and "Minuteman Militia" organizing, mega-churches, neighborhood associations and other kneejerk anti-tax and anti-labor sentiment. Working with other activists and teachers means I have met great people, both on the job and in the community, whether organizing Banned Books Week read-outs, anti-war vigils or teach-ins against the odious Prop. 8. Never give up on the redemptive power of irony.
How has your work served as creative inspiration for your writing?
My teaching in Orange County, as an adjunct at community colleges and, for nearly two decades, as a lecturer at UCI has been inspiration for my essays and fiction. I completed a novella about an instructor whose students are kidnapped by a right-wing minister seeking to rescue his flock from a character who very much resembles me: pro-union, feminist, anti-war, and eager to teach the dreaded "critical thinking" to the children of parishioners who'd perhaps prefer they not embrace what Noam Chomsky calls "intellectual self-defense." I try to teach that skill, and demonstrate it, with humor and joy.