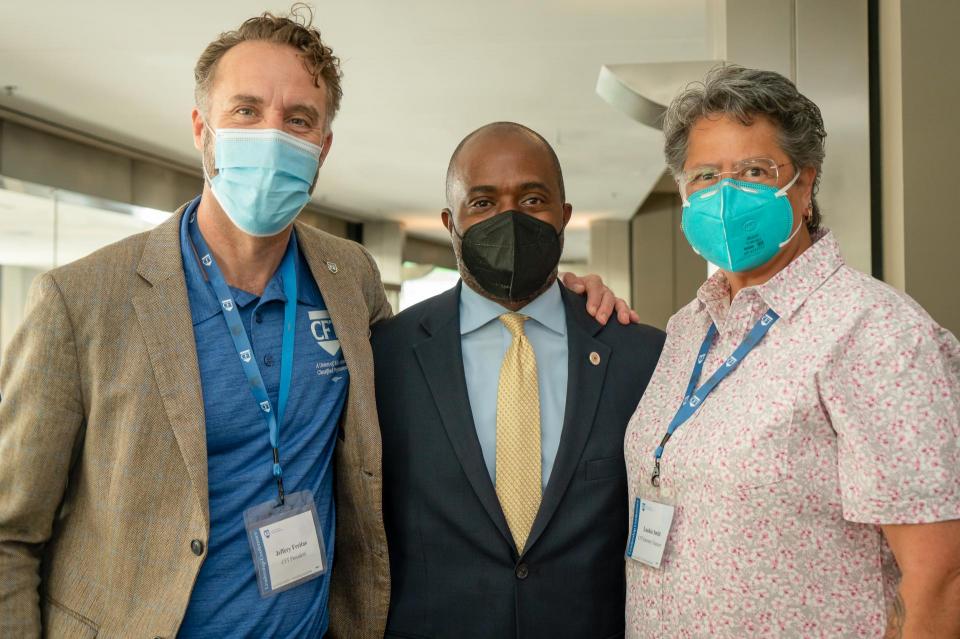 It may seem like the dust from the last campaign has barely settled, but it's already time for California's Primary Election on June 7. The CFT has made a number of key endorsements and is working with labor and community partners to elect champions for public education and working people.
At the top of the list is State Superintendent of Public Instruction Tony Thurmond, who won an incredibly close election in 2018, narrowly defeating charter school-backed Marshall Tuck. No such charter candidate has emerged this year, although several low-profile candidates will also appear in the ballot. With a relatively clear field, we have a unique opportunity to finish this race in June.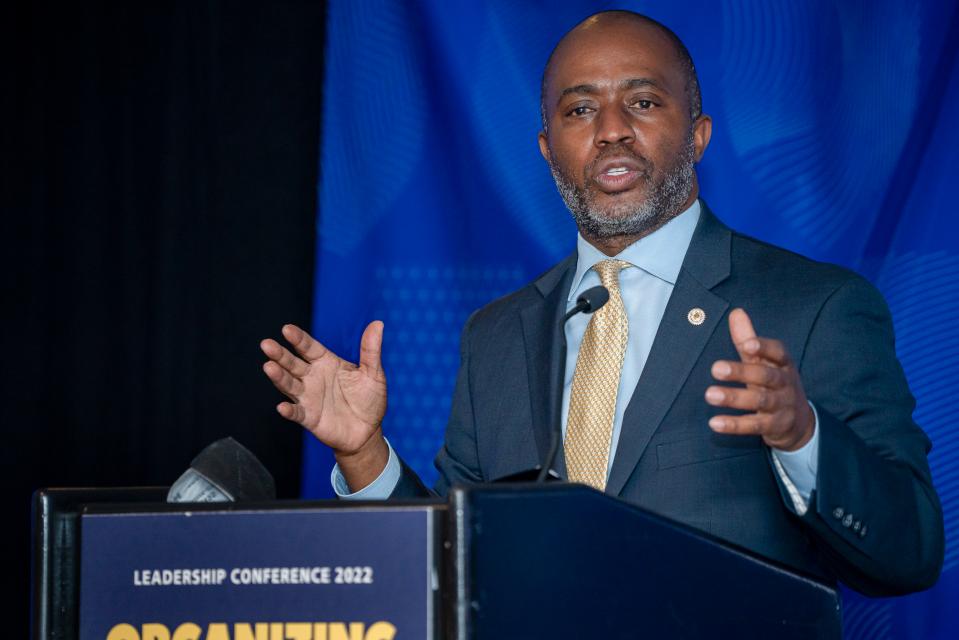 The State Superintendent is the only non-partisan statewide race, which means that if any candidate gets over 50% of the vote in June, the election is over and there will be no November runoff. Working alongside our partners, CFT hopes to push Thurmond over the finish line in June so that he can continue his focus on the hard work of fighting for California's students, educators, and classified employees.
Governor Gavin Newsom is also on the Primary Election ballot, and poised for re-election after solidly defeating the misguided recall effort last fall. CFT has endorsed a number of incumbents for statewide constitutional offices including Lt. Governor Eleni Kounalakis, Secretary of State Shirley Weber, and Treasurer Fiona Ma.
Two incumbents are facing tough races. Insurance Commissioner Ricardo Lara faces a challenge from sitting Democratic Assemblymember Marc Levine, and Attorney General Rob Bonta is up against the well-funded campaign of Sacramento District Attorney (and "No Party Preference" candidate) Anne Marie Schubert. CFT supports both Lara and Bonta, who are proven advocates for education and many social issues important to CFT.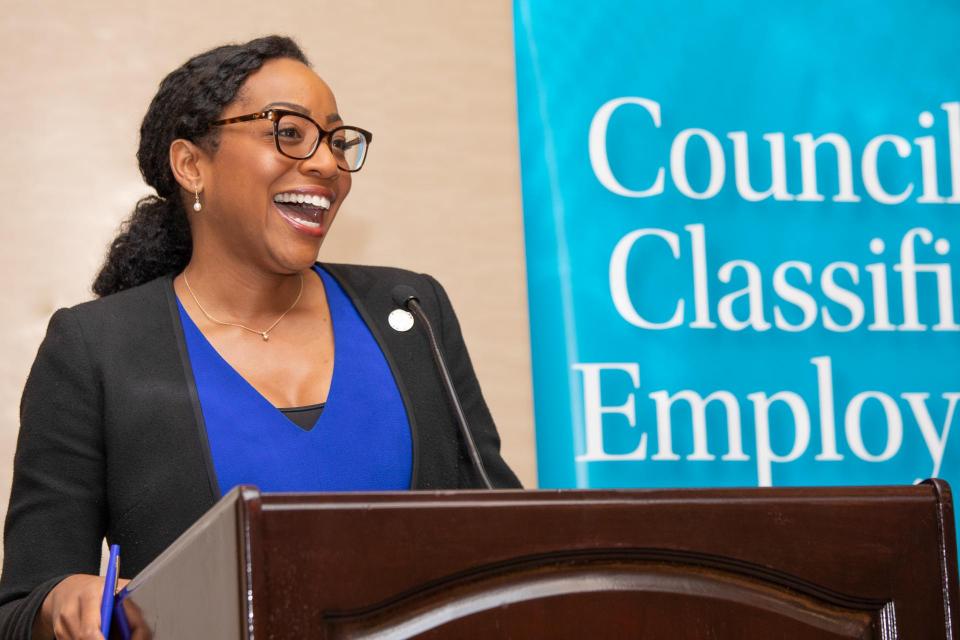 One newcomer is Malia Cohen, who was an early entrant into the crowded race for Controller, a position currently held by Betty Yee and who will be termed out. Cohen's experience on the Board of Equalization and the San Francisco Board of Supervisors makes her an excellent choice for Controller.
This will be a transformational year for the California Legislature. In a typical election year, there may be 6-10 legislators who term out or choose to resign. This year, however, there are more than 35 legislators leaving office. The record number of openings provides an opportunity to elect more advocates of education, labor, and working families in many parts of the state.
There are several exceptional candidates who come out of the labor movement:
Liz Ortega, Executive Secretary-Treasurer, Alameda Central Labor Council (AD 20),
Tim Robertson, Executive Director, North Valley Labor Federation (SD 4),
Pilar Schiavo, former political director for the San Francisco Labor Council and organizer for the California Nurses Association (AD 40),
Lola Smallwood-Cuevas, founder of the UCLA Black Worker Center (SD 28),
Esmeralda Soria, a proud CFT member (AD 27), and
Aisha Wahab, member of Operating Engineers, Local 3 (SD 10).
More candidates who are proven champions of education include:
Dave Jones, former assemblymember and Insurance Commissioner (SD 8),
Catherine Blakerspear, mayor of Escondido (SD 38),
Andrea Rosenthal, former preschool teacher (AD 39),
Christy Holstege, city councilmember in Palm Springs (AD 47), and
Elizabeth Alcantar, mayor of Cudahy (AD 64).
Primary Elections have historically low turnouts, but with so much at stake, it's important that everyone mail their ballots by June 7. Use our Educators Choice Online Voter Guide to get union recommendations tailored to your local ballot. Simply enter your home address and you will see CFT-endorsed and local union-recommended candidates.
You can always find our full list of endorsements and voting info on the CFT website. For local information about where and how to vote, visit your county elections website.
— By Jessica Ulstad, CFT Political Director