Statewide Primary Election
June 7, 2022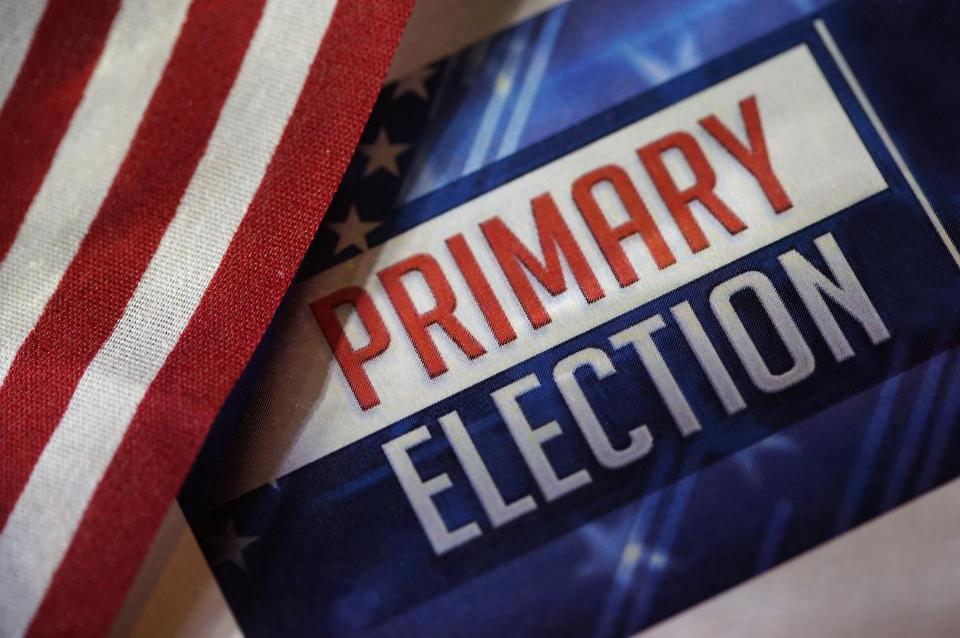 The CFT interviews candidates to determine those most committed and capable of championing the interests of educators and classified employees locally and in the State Capitol. When the union finds true supporters of member interests, the union endorses them. Our endorsements for the Statewide Primary Election on June 7 are listed below and available as a download.
ELECTION DEADLINES
Poll are open: 7 am to 8 pm
Personally delivered ballots: Must be delivered by close of polls on June 7 to your local polling place or a ballot drop-off box. Find your local polling place here.
Mailed ballots: Must be postmarked on or before June 7 and received by your county elections office no later than June 14
STATEWIDE OFFICES
Governor
Gavin Newsom*
Lieutenant Governor
Eleni Kounalakis*
Superintendent of Public Instruction
Tony Thurmond* (See our full endorsement)
Attorney General
Rob Bonta*
Treasurer
Fiona Ma*
Secretary of State
Shirley Weber*
Controller
Malia Cohen
Insurance Commissioner
Ricardo Lara*
Board of Equalization – District 1
Braden Murphy
Board of Equalization – District 2
Sally Lieber
Board of Equalization – District 3
Anthony Vazquez*
Incumbents are marked with an asterisk (*)
Dual endorsements are marked with a plus sign (+)
Paid for by California Federation of Teachers COPE and California Federation of Teachers COPE Prop/Ballot Committee. Not authorized by a candidate or a committee controlled by a candidate.
CA SENATE
SD 2 Mike McGuire*
SD 4 Tim Robertson
SD 6 Paula Villescaz
SD 8 Dave Jones
SD 10 Aisha Wahab
SD 14 Anna Caballero*
SD 16 Melissa Hurtado*
SD 18 Steve Padilla
SD 20 Caroline Menjivar
SD 24 Ben Allen*
SD 26 Maria Elena Durazo*
SD 28 Lola Smallwood-Cuevas
SD 30 Bob Archuleta*
SD 34 Thomas Umberg*
SD 36 Kim Carr
SD 38 Catherine Blakespear
SD 40 Joseph Rocha
CA ASSEMBLY
AD 2 Jim Wood*
AD 4 Cecilia Aguiar-Curry*
AD 6 Kevin McCarty*
AD 10 Eric Guerra
AD 11 Lori Wilson
AD 12 Damon Connolly
AD 14 Buffy Wicks*
AD 16 Rebecca Bauer-Kahan*
AD 17 Matt Haney
AD 18 Mia Bonta*
AD 19 Phil Ting*
AD 20 Liz Ortega
AD 23 Marc Berman*
AD 24 Alex Lee*
AD 25 Ash Kalra*
AD 26 Evan Low*
AD 27+ James Coleman
Giselle Hale
AD 28 Gail Pellerin
AD 29 Robert Rivas*
AD 30 Dawn Addis
AD 31 Joaquin Arambula*
AD 35 Leticia Perez
AD 36 Eduardo Garcia*
AD 37 Gregg Hart
AD 38 Steve Bennett*
AD 39 Andrea Rosenthal
AD 40 Pilar Schiavo
AD 41 Chris Holden*
AD 42 Jacqui Irwin*
AD 43 Luz Rivas*
AD 44 Laura Friedman*
AD 45 James Ramos*
AD 46 Jesse Gabriel*
AD 47 Christy Holstege
AD 48 Blanca Rubio*
AD 49 Mike Fong*
AD 50 Eloise Gómez Reyes*
AD 51 Rick Chavez Zbur
AD 52 Wendy Carrillo*
AD 53 Freddie Rodriguez*
AD 54 Miguel Santiago*
AD 55 Isaac Bryan*
AD 56 Lisa Calderon*
AD 57 Reginald Jones-Sawyer*
AD 58 Sabrina Cervantes*
AD 61 Tina McKinnor
AD 62 Anthony Rendon*
AD 64 Elizabeth Alcantar
AD 65 Mike Gipson*
AD 66 Al Muratsuchi*
AD 68 Bulmaro Vicente
AD 69 Josh Lowenthal
AD 70 Diedre Thu-Ha Nguyen
AD 73 Cottie Petrie-Norris*
AD 76 Brian Maienschein*
AD 77 Tasha Boerner Horvath*
AD 78 Christopher Ward*
AD 80 Georgette Gomez
U.S. CONGRESS
U.S. Senate
Alex Padilla*
U.S. House of Representatives
CD 2 Jared Huffman*
CD 4 Mike Thompson*
CD 6 Ami Bera*
CD 7 Doris Matsui*
CD 8 John Garamendi*
CD 9 Josh Harder*
CD 10 Mark DeSaulnier*
CD 11 Nancy Pelosi*
CD 12 Barbara Lee*
CD 14 Eric Swalwell*
CD 16 Anna Eshoo*
CD 17 Ro Khanna*
CD 18 Zoe Lofgren*
CD 19 Jimmy Panetta*
CD 21 Jim Costa*
CD 24 Salud Carbajal*
CD 25 Raul Ruiz*
CD 26 Julia Brownley*
CD 27 Christy Smith
CD 28 Judy Chu*
CD 29 Tony Cardenas*
CD 30 Adam Schiff*
CD 31 Grace Napolitano*
CD 32 Brad Sherman*
CD 33 Pete Aguilar*
CD 34 Jimmy Gomez*
CD 35 Norma Torres*
CD 36 Ted Lieu*
CD 38 Linda Sanchez*
CD 39 Mark Takano*
CD 43 Maxine Waters*
CD 44 Nanette Barragan*
CD 46 Lou Correa*
CD 47 Katie Porter*
CD 49 Mike Levin*
CD 51 Sara Jacobs*
CD 52 Juan Vargas*