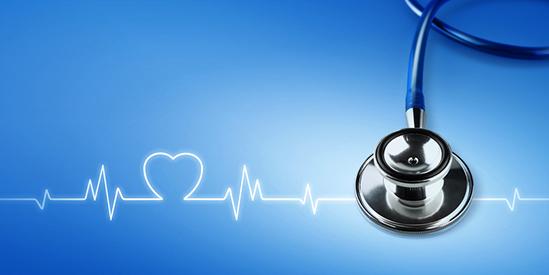 Among the many challenges that part-time, or contingent faculty face, health care benefits, or rather, the lack thereof, has been one of the most significant.
According to Bloomberg, healthcare is the leading cause of bankruptcy in the United States, and in spite of the passage of the Affordable Care Act, aka Obamacare, in March 2010, the number of bankruptcies attributed to healthcare costs tripled in 2017, while the general rate of bankruptcies fell overall.
Health coverage for adjuncts was at the center of the Adjunct Issues Roundtable, held Friday, March 23, at this year's CFT Convention. Members spoke about adjunct healthcare benefits with respect to their own locals. What was revealed in the roundtable was a mix of successes, and, in some cases, a lot of work still to be done.
One of those successes is Cabrillo College, where adjuncts, if they have worked a 50 percent full-time equivalent load for two academic years, become eligible for a district-paid benefits stipend for a Blue Shield HMO/PPO plan and Delta Dental, along with access to an Employee Assistance Program.
After enrolling in the plan, an adjunct must maintain an annual load of 40 percent, or 12 units. Notably, units taught in either the summer or winter intersession can also count towards one's annual load. If an adjunct has a class cancelled, and this puts him or her under the under the load requirement, he or she will not lose their eligibility.
Still this plan comes with costs. Though primary and preventative care are excluded, deductibles for other services can run from $300 to $600, and in some cases families could have to pay up to $3000 for an annual deductible.
For what might be termed a "cadillac plan," one can look at the San Diego and Grossmont-Cuyamaca Community College Districts, represented by the AFT Guild. For adjuncts who have worked at least a 50 percent load, they can receive full benefits for themselves and their family members through Kaiser-Permanente. Though there are some exceptions, the usual prescription co-pay is just $5. The highest medical expense one may have to pay in the plan (excluding drugs or prescriptions) is just $50, for an emergency room visit.
Additionally, adjunct health benefits include vision and dental, with up to 80 percent off some dental procedures, and a free pair of eyeglasses annually. Further, the AFT Guild's healthcare plan allows for acupuncture and chiropractic care at $10 a visit, as well as individual counseling through its EAP.
The San Diego and Grossmont-Cuyamaca districts are able to offer such a plan through their participation in the VEBA, or Voluntary Employees Beneficiary Association, which allows the districts to team up with other public employee groups participating in employee-sponsored health plans to lower overall costs.
Robin Watkins, a library technician at Miramar College and VEBA co-chair, says another significant factor is that the AFT Guild has had a longstanding commitment to providing adjuncts healthcare. In fact, the AFT Guild, which represents not only adjuncts, but full-time and classified employees, placed securing adjunct healthcare as a priority over raises for all unit members.
"With the perfect marriage of contract and adjunct faculty making healthcare benefits a priority," Watkins explains, "and our having the ability to purchase quality healthcare benefits at an affordable rate, we were able to successfully negotiate and win benefits for our adjunct professionals."
In rural Northern California, there are fewer options. At Yuba College, with campuses in Marysville and Yuba City, there are no adjunct health benefits, but as Elaine Robinson, president of the Yuba College Federation of Teachers, explains, it's not for lack of trying.
The college administration has been so problematic on other basic issues that "our energy has been spent on simply trying to get the administration to comply with the language already in the contract," Robinson said.
Still, Robinson, whose union exclusively represents part-time faculty, is working towards the goal of paid health benefits for her members. Following an analysis of benefit costs to the district, the union is working with other bargaining groups, like full-time faculty, to encourage a shift to lower-cost health plans which provide the same benefits. By doing this, she hopes to get Yuba College administration to see part-time healthcare benefits as viable.
Robinson is also a member of the CFT Part-Time Faculty Committee, which recently surveyed parity among adjunct healthcare benefits statewide. The Yuba district is one of the few in the state that does not contribute to adjunct health care benefits.
As a result, the union bargaining team is pursuing health benefits for adjuncts in "parity bargaining." The disparity between health benefits of full-time and part-time faculty is a parity issue that has been sunshined for the coming negotiations.
— By Geoff Johnson, AFT Guild, San Diego and Grossmont-Cuyamaca Community Colleges