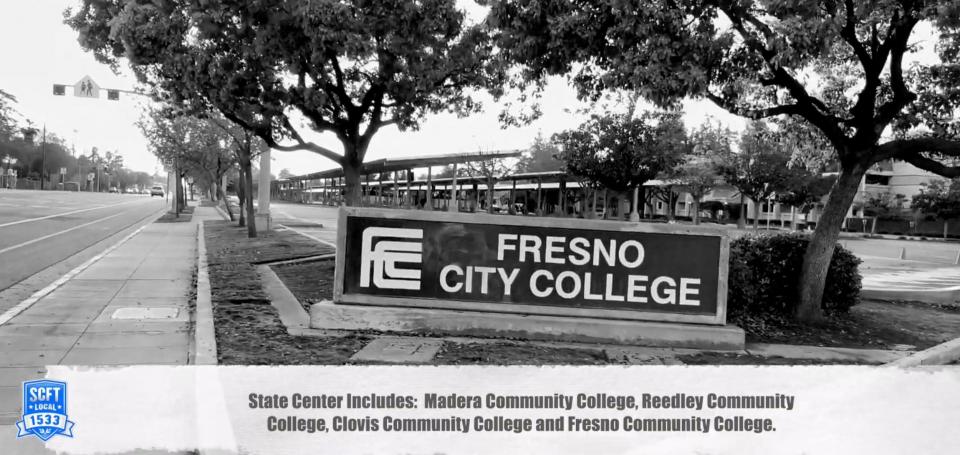 While the number of COVID cases are shrinking, and the vaccination rate increasing, the effects of the pandemic continue, with adjuncts having been hit particularly hard, as despite the heroic efforts of faculty to provide remote and online instruction, California community college enrollment has dropped systemwide by 11 to 12% since last fall, according to Edsource. Further, as much of the decline can be attributed to part-time students, this decline in enrollment actually represents a reduction in headcount at some colleges between 30 and 50%.
State Center Federation establishes adjunct relief fund
This reduction in enrollment has meant a significant cancellation of sections, making matters for adjuncts already affected by cuts prior to the fall 2020 even more severe. In the face of this loss of income for many adjuncts, locals such as the State Center Federation of Teachers, representing both full- and part-time faculty in the Fresno area, is putting together a relief fund for adjuncts.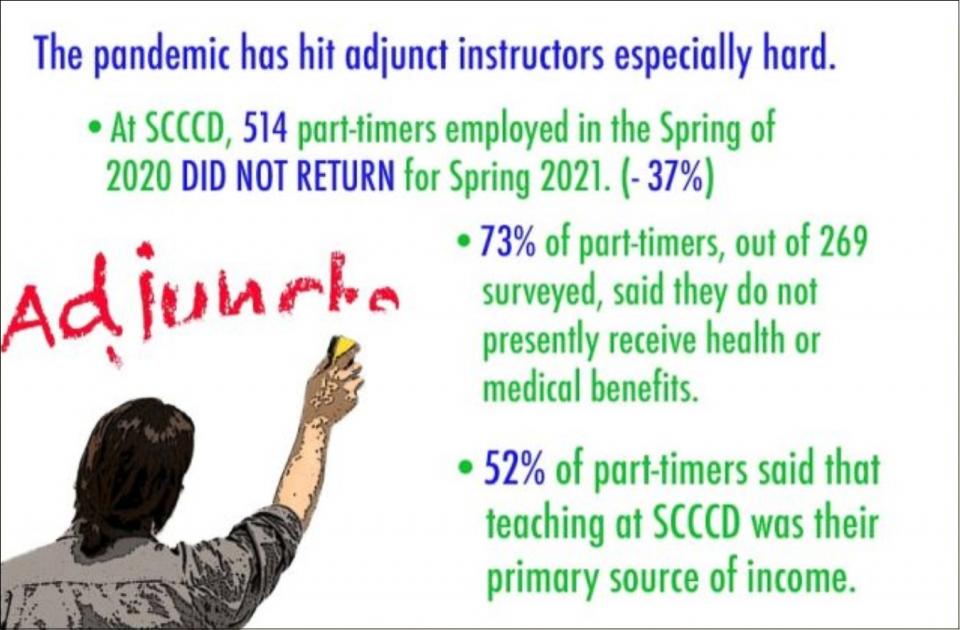 Presently, 514 State Center adjuncts did not return to teach classes in the spring. According to Keith Ford, president of State Center Federation of Teachers, and until recently himself an adjunct, 52% of these adjuncts have teaching as their primary or sole source of income, and some 250 are now without work.
The fund, set up with the help of local union staff is just around $20,000 towards its goal of $50,000. To reimburse adjuncts for their loss of income, adjuncts who apply are asked to indicate the number of units that they lost as a result of the class reductions. Ford says the tentative plan is to give $120 per unit lost to the affected adjuncts, with a maximum award of $1200.
To spread the word about the relief fund, the local's Part-Time Advisory Committee created a five-minute video and posted it to Youtube to share with faculty, the campus community, and the general public. The production effort, led by Rigoberto Garcia, an instructor of Cultural and Women's Studies, transformed the State Center union office into a recording studio for a day. English instructor Maryam Jamali wrote the script and Bernadette Moordigian, a psychology instructor, narrated the video.
Ford acknowledges this money won't fully compensate for the loss of income, but the hope is that it will help covers immediate bills. Should the fund exceed its $50,000 target, the goal is to build up the fund in the event of future threats to adjunct income security.
San Francisco fighting to keep teaching positions
The situation at San Francisco City College is more dire with nearly the entire adjunct labor force of 500 facing layoffs, and an additional 163 full-time faculty having received layoff notices, though a few have been rescinded. While COVID has negatively impacted enrollment, the college has also been hurt by the lasting effects of a five-year accreditation, battle concluded in 2017, by which time the college had lost 25,000 students.
More recent declines in enrollment, according to Malaika Finklestein, president of the San Francisco Community College Federation of Teachers, may be attributable to a number of factors, such as an administrative lack of public outreach, and the cutting of "gateway" classes, like beginning ESL. "We are in a hold harmless situation…yet when these classes are cut due to low numbers, it overcrowds the remaining classes, and the student become discouraged and quit the college.
Finkelstein, who teaches non-credit in Disability Support Services, is herself facing a loss of classes.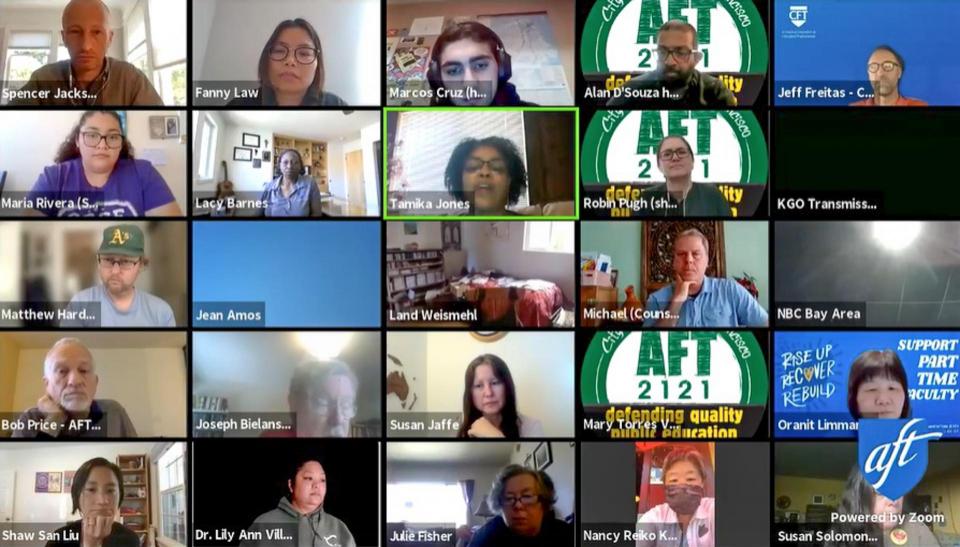 Regarding the college's financial woes, Finkelstein also spoke of how administration has at the same time been spending on highly paid consultants, and a Human Resources Department consisting of 42 employees, which is larger than many faculty departments.
Communications from the administration have been inconsistent, with the district's numbers appearing to change, and there is the sense that admin is "using layoff notices as a bargaining tool." Finkelstein also suspects, considering the cuts and pressure being asserted on San Francisco's substantial non-credit education programs, that there may be an effort underfoot to shrink those offerings in favor promoting more college transfer-oriented courses.
All of this has made adjunct outreach and support a challenge. Last summer, when 200 adjuncts were laid off, the union was able to secure continued health insurance benefits. Presently, no such relief in is in the works.
That said, if there is a bright spot to be found, Finkelstein noted that the union's adjunct outreach program has expanded. In the past, outreach was primarily within various schools and departments, but now expanded to adjuncts and faculty from different programs, which is creating a greater and needed solidarity in clearly tough times.
At press time, the union had reached a tentative agreement. "We are right now voting on a TA that could save 100s of jobs, and includes a first-ever guarantee of funding allocation to our departments," Finkelstein said.
The administration agreed to rescind all 163 pink slips issued to full-time faculty and to preserve part-time jobs as well. However, this agreement came with a one-year concession on faculty salaries. "This is far from a perfect agreement — it's a painful one, but it's also far better than what we were facing just days ago," said Finkelstein. "This is a short-term solution that protects jobs and courses while giving us the space we need to continue advocating for a long-term budget solution to our college."

— By Geoff Johnson, assigning editor of Part-Timer newsletter, member of the CFT Part-Time Faculty Committee and the AFT Guild, San Diego and Grossmont-Cuyamaca Community Colleges