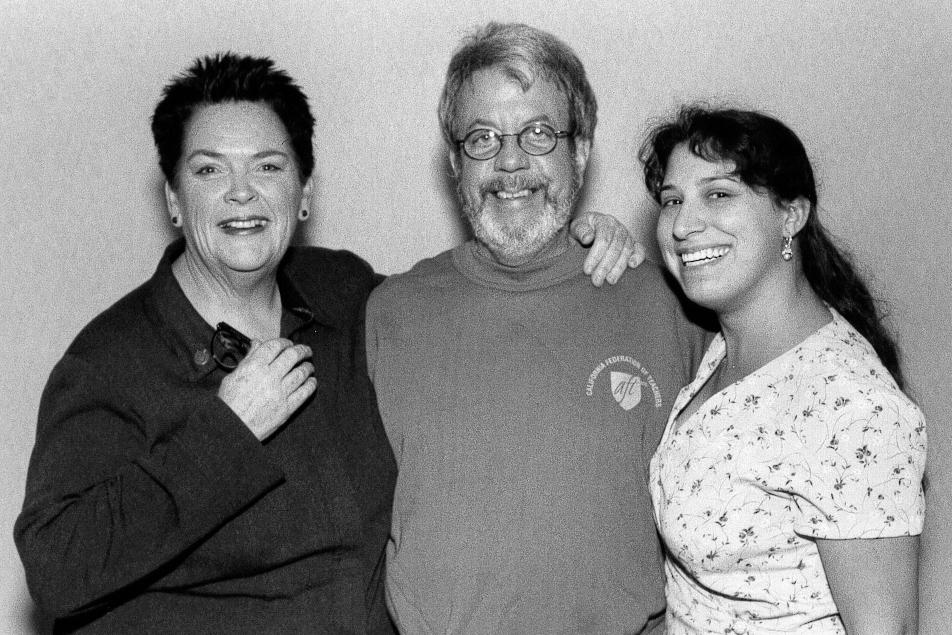 North Orange County adjunct faculty score rehire gains
After a long and protracted negotiations process which started in January of 2017 and went to fact-finding this January, Adjunct Faculty United, representing part-time faculty in the North Orange County Community College District, were able to secure an agreement from the district after separating contract negotiations, from negotiations over rehire rights driven by the passage of CFT-sponsored SB 1379.
The end result was a 7.56 percent increase to the adjunct salary schedule, and a one-time $1,000 off-schedule bonus for part-time faculty working in the fall 2018. Adjunct Faculty United remains committed to negotiating rehire rights and holding the district to get into compliance with state law.

Grossmont-Cuyamaca wins paid office hours, additional pay for office-campus assignments
After a 26-month negotiations deadlock which was only broken with the election of union-friendly governing board members, the AFT Guild, representing both part- and full-time faculty in the San Diego and Grossmont-Cuyamaca districts, was able to settle its contract with the Grossmont-Cuyamaca district.
The Guild won a 3 percent across-the board salary increase for 2019-21, along with an additional Class IV on the adjunct salary schedule. More notably, for the first time, Grossmont-Cuyamaca part-timers will be able to participate in a paid office hours program, and all faculty who teach at an office-campus location will receive a 10 percent salary increase for that assignment. Additionally, regarding rehire rights, adjuncts no longer have to request "re-employment preference."
With regard to having union-friendly board members, AFT Guild President Jim Mahler said: "I can't emphasize enough to all of you how important these board of trustee elections are. With the previous board, we would still be at impasse. With the new board, we quickly reached agreement."

Union mourns the passing of activist Sam Russo
Sam Russo, one of the core group who organized Adjunct Faculty United, AFT Local 6106, died on May 5. He was president of the local for 12 years, and served on the negotiations team for a number of years.
For 10 of those years, Russo also represented the voice of part-time faculty on the CFT Executive Council, and chaired the CFT Part-Time Faculty Committee. He served two years on the AFT Higher Education Program and Policy Council, sitting on its Academic Staffing Crisis Committee. He was an official delegate to 13 CFT Conventions.
Prior to his work with Adjunct Faculty United, Russo served on the negotiating team of the El Camino College Federation of Teachers and was a vice president of the local. He taught at El Camino College for 23 years and at Cypress College for 27 years.
Russo was extremely dedicated to and passionate about part-timers and the union. When speaking about Adjunct Faculty United, he once said, "Our first contract was one of the best in the state, and we have made significant progress in terms of compensation, health benefits, rehire rights, and the grievance process, but we still have a long way to go."