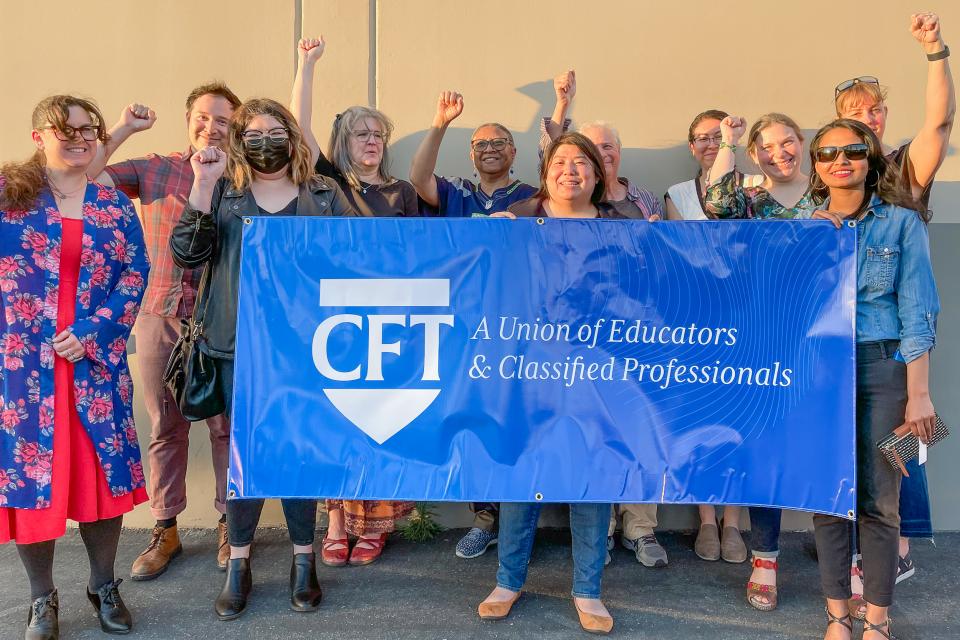 The librarians and library staff at The Claremont Colleges Services overwhelmingly chose CFT in a union representational election conducted by the National Labor Relations Board. The votes were counted in Los Angeles on March 22 with 80% of those participating voting in favor of the union.
The Claremont Colleges Services is the central coordinating and support organization for the seven independent colleges known as The Claremont Colleges. In total, there are 34 librarians and library workers in the bargaining unit.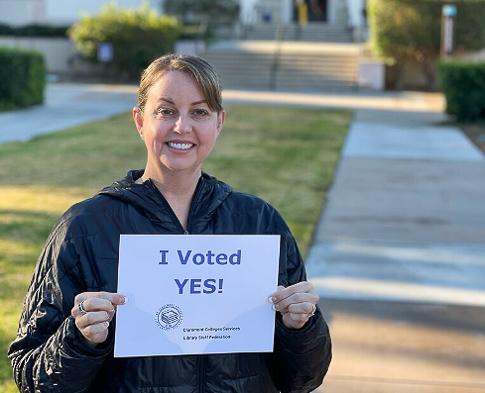 Librarian and organizer Jeanine Finn was heartened by the results of the vote, and what it will mean not only for the library workers, but for the students and faculty at the Claremont Colleges.
"We came together collectively to have a greater voice and agency in our workplace," Finn said, "We are so excited to launch a new chapter in which we can fully contribute to an environment for education where everyone is treated with dignity and respect."
Finn said the library workers make essential contributions every day to the successful teaching, learning, and research taking place at all the colleges in the consortium. The new AFT local union will be named The Claremont Colleges Services Library Staff Federation.
CFT President Jeff Freitas congratulated the library workers on their union victory, and pledged to support them as they negotiate their first contract with The Claremont Colleges Services.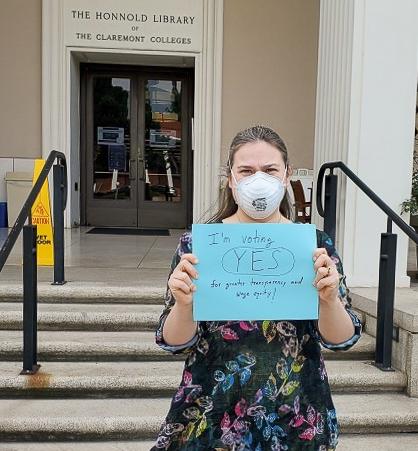 "We are honored to welcome the librarians and library workers of the Claremont consortium into the CFT," said Freitas. "We look forward to working with the consortium to quickly negotiate a contract that recognizes the critical contributions these workers make every day to the students and faculty of the Claremont Colleges."
Through determination and commitment, the worker organizers overcame the challenges of organizing during a pandemic and at a private employer. By building a community committed to the improvement of their working conditions, the organizers got a supermajority of their colleagues to sign union authorization cards.
Librarian Jennifer Beamer said she is inspired every day by the work of her colleagues. "We want pathways to promotion, transparency, and a voice in our institution," Beamer said. "Unionization is a lawful and constructive way to give us that."

The Claremont Colleges includes five undergraduate liberal arts colleges and two graduate institutions: Claremont McKenna College, Harvey Mudd College, Pitzer College, Pomona College, Scripps College, Claremont Graduate University and Keck Graduate Institute. Located on contiguous campuses in Claremont, a city in the eastern part of Los Angeles County, each institution has its own curricular emphasis, culture, and mission. In total, the colleges serve 9,000 students.
— By CFT Staff