The Assembly Select Committee on the Master Plan for Higher Education has scheduled a public hearing on Friday, May 4, at UC Riverside to examine how to meet the needs of faculty and staff to best support our students.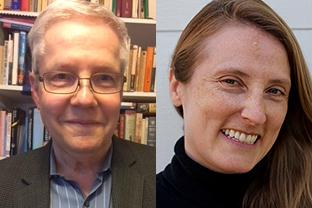 CFT is proud to have two distinguished leaders serve on the faculty panel: Mia McIver, president of UC-AFT, and Jonathan McLeod, vice president of the AFT Guild, San Diego and Grossmont-Cuyamaca Community Colleges, AFT Local 1931.
The faculty panel will help address questions such as:
"How do you define student success?"
"What are some of the challenges you face to accomplish student success and how are you going about addressing those challenges?"
"What should the Master Plan and/or the Legislature do to help you address challenges that you face in your profession?"
The Select Committee on the Master Plan for Higher Education in California was established in March 2017 to conduct a thorough legislative review to ensure that the Master Plan reflects students' needs to thrive in the 21st century economy.
The Riverside Hearing is one of five public hearings to be held by the committee during the 2017-18 Legislative Session. The Select Committee is chaired by Assemblyman Marc Berman, D-Palo Alto. Other Assemblymembers joining the hearing are Jose Medina, D-Riverside, and Shirley Weber, D-San Diego.
More information about the public hearing
What: Public hearing of the Assembly Select Committee on the Master Plan
Topic: "Ensuring the Master Plan Meets the Needs of Faculty and Staff"
Date: May 4, 2018
Time: 10:30 am to 1:30 pm
Where: UC Riverside, Alumni and Visitor Center
Address: 3701 Canyon Crest Dr., Riverside, CA 92507