Panel Discussion: Supporting LGBTQ+ Communities
Webinar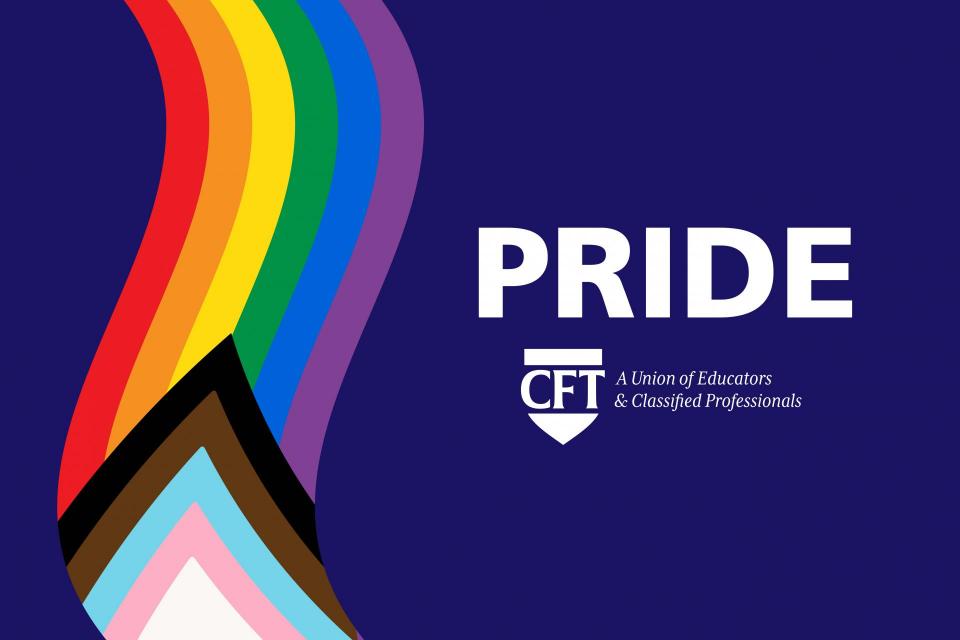 Given the recent attacks on the LGBTQ+ community across the country, CFT will be hosting a panel discussion for our members to gain knowledge and understanding of what we can do together to mitigate these attacks and provide resources to help our communities. Please join us for this important and much-needed discussion.
OBJECTIVES
To get legal updates on the anti-LGBTQ+ legislation that is being introduced across the country
To disseminate information on how we can help empower the LGBTQ+ communities and allies
To gain an understanding of the rightwing attacks and how they part of a bigger strategy to attack democrats and harm our LGBTQ+ communities
To share resources (See CFT's curated collection of resources)
DISCUSSION
INTRODUCTION
Jeff Freitas CFT President
MODERATORS
Lacy Barnes CFT Senior Vice President
Ray Gaer, Member, AFT LGBTQIA+Task Force, and President, ABC Federation of Teachers
PANELISTS
Hans Johnson President, Progressive Victory (Facebook link)
Tami Martin Legislative Director, Equality California
Leo Miras Attorney, Lambda Legal

About our Online Trainings ​
When you register to attend this CFT Zoom training, you will receive email confirmation of your registration directly from Zoom. The email will contain the link to join the videoconference from your PC, Mac, iOS or Android device, as well as the phone number if you choose to call in for your audio.