Retirement Policy Committee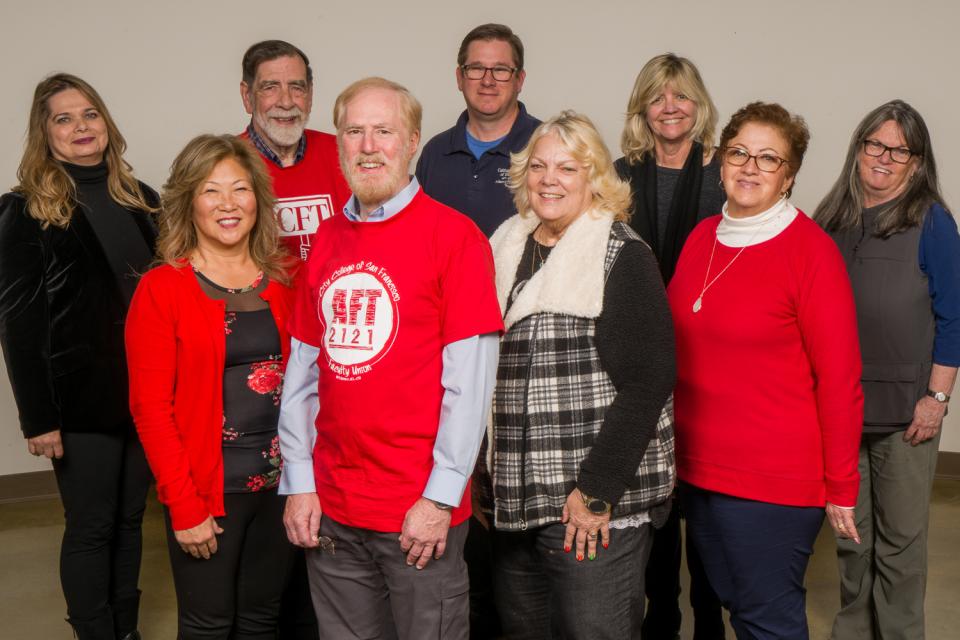 The Retirement Policy Committee, composed of both working and retired educators and staff, monitors the activities of CalSTRS and CalPERS and recommends positions on key issues.
PRIORITIES
Monitor the statutes and regulatory policies that govern the CalSTRS and CalPERS.
Track and recommend positions on issues that CalSTRS and CalPERS are considering as well as on other retirement legislation or policy issues, including the Social Security system.
Coordinate public message with the CFT legislative program.
Offer testimony when appropriate before the CalSTRS and CalPERS Boards as well as before state and federal legislative and regulatory bodies.
Organize workshops and produce materials to ensure that CFT locals and members have the information to be effective advocates on retirement policy issues.
Make policy recommendations concerning retirement issues to CFT governance bodies.
MEMBERS
Douglas Orr, Chair, San Francisco Community College District Federation of Teachers, Retiree Chapter
Teresa Aldredge, Los Rios College Federation of Teachers
Cecelia Boskin, United Teachers Los Angeles
Don Brown, Pajaro Valley Federation of Teachers
Grace Chee, Los Angeles College Faculty Guild
Dennis Cox, ABC Federation of Teachers, Retiree Chapter
Patricia Crawford, United Educators of San Francisco
Britt Dowdy, Newport-Mesa Federation of Teachers
Jean Dupont, Coast Federation of Educators
Sharon Hendricks, Los Angeles College Faculty Guild
Katherine Jasper, San Jose/Evergreen Federation of Teachers
Dr. Sandy Keaton, United Teachers Los Angeles, Retiree Chapter
Barbara Lawrence, Greater Santa Cruz Federation of Teachers
Leone Jeanne, Salinas Valley Federation of Teachers
Rhonda McNutt, ABC Federation of Teachers
Lucia Navarro, Gilroy Federation of Paraeducators
William Philipps, Santa Cruz Federation of Retired Educational Personnel
Jeanette Redding, Ventura County Federation of College Teachers
Natalie Ricci, Lompoc Federation of Teachers
Michele Speck, West Valley-Mission Federation of Teachers
Gabriel Torres, Los Rios College Federation of Teachers
Ken Tray, United Educators of San Francisco
Anthony Solis​, Staff Liaison