State Council
With Leadership Conference and Division Councils

Updates for Attendees
COVID SafetyProtocols
​Attendees will be required to show proof of vaccination in advance by March 11 (look for an email from CFT). A booster is recommended.
Rapid COVID tests will also be administered upon arrival. When you arrive, please go to the COVID Test Table to pick up your test. Once CFT sees a negative result, you will be able to register for the weekend events. You will only need to test once to participate in the CFT events.
Attendees must wear masks during the event except when eating.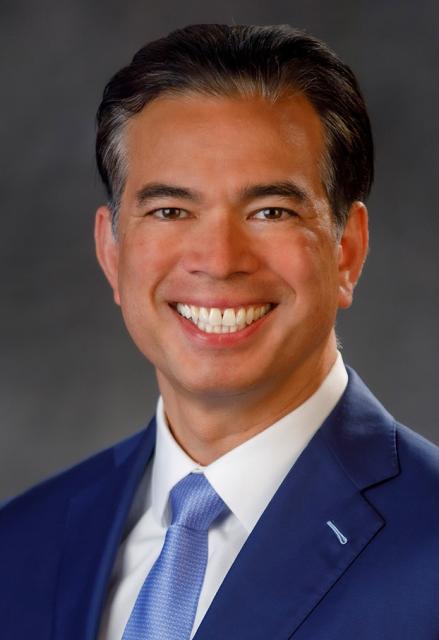 Guest Speaker
The CFT welcomes California Attorney General Rob Bonta. The attorney general is scheduled to speak at 9 am. Rise and shine!
Virtual Attendance
​Attendees who requested to attend State Council virtually will receive an email with Zoom information.
Registration has closed. Please contact Leticia Castro, Director of Administrative Services, if you want to attend State Council and did not register by the March 2 deadline.
Hashtags for Social Media
​#CFTleaders and #CFTtalksRSJ
Three-Day Event Schedule
| Day | Time | Event |
| --- | --- | --- |
| Weds, Mar 16 | 1 pm – 4 pm | Council of Retired Members |
| Thurs & Fri, Mar 17-18 | 11:30 am – 2:45 pm | Leadership Conference |
| Fri, Mar 18 | 3 pm – 6 pm | Division Councils |
| | 6:30 pm | 7 pm | 8:30 pm | Social Hour | Awards Dinner | Dessert & Networking |
| Sat, Mar 19 | 8 am | Breakfast |
| | 9 am – 3 pm | State Council in Seacliff A-C. Lunch served at noon. |
About State Council
Between Conventions, the State Council makes decisions for the Federation. All locals may send delegates to State Council. Policy positions discussed and voted on at meetings of the Division Councils the night before may be ratified by the general membership at the State Council.
State Council also sits as the Committee on Political Education, or COPE, and reviews ballot propositions and political candidates and their positions on issues. Through COPE, the CFT participates actively in the campaigns of endorsed candidates.
The State Council will meet Saturday, March 19 at 9 am at the Hyatt Regency San Francisco. Members who attended the Leadership Conference and Division Councils on Thursday and Friday are encouraged to stay and attend State Council.
About Voting at State Council
Each local union is allotted one vote at the State Council, per the CFT Constitution & Bylaws (Article V, Section 3). The local delegate may or may not be the local president.
Please note that the local per capita needs to be paid through December 2021 for the delegate to be seated at State Council.
Travel Reimbursement
To assist local unions in sending one representative to the State Council, the CFT reimburses travel expenses based on local membership. The reimbursement is defined in the CFT Constitution & Bylaws (Section 8, Travel Reimbursement for State Council) as follows:
| Number of local members | Percent reimbursement |
| --- | --- |
| 1000 or more | 50 percent |
| 600 to 999 | 75 percent |
| Fewer than 600 | 100 percent |
Reimbursement Guidelines
A local shall be in good standing to receive the reimbursement.
The CFT will reimburse only one delegate per local, and one night (one room) of lodging if the delegate to State Council also attends a division council meeting.
Transportation costs include airfare, parking, and mileage to and from the airport. Where airfare is available, mileage is to be no more than airfare. CFT reimburses for mileage at the current IRS rate.
Meals are not reimbursed.
All receipts necessary for reimbursement must be included and sent to the Burbank office. The signature of the local president is required.
To obtain reimbursement for travel expenses to State Council, locals may complete and submit the form below.
New! Hotel Room Reimbursement
In addition to the travel reimbursement for State Council contained in the CFT Constitution, the CFT will reimburse local unions for one night (one room) of lodging if the local union delegate to State Council attends both a Division Council meeting and the State Council.
Please use the Expense Reimbursement form in the section above to request hotel reimbursement from CFT.