Leadership Conference
In conjunction with State Council and Division Councils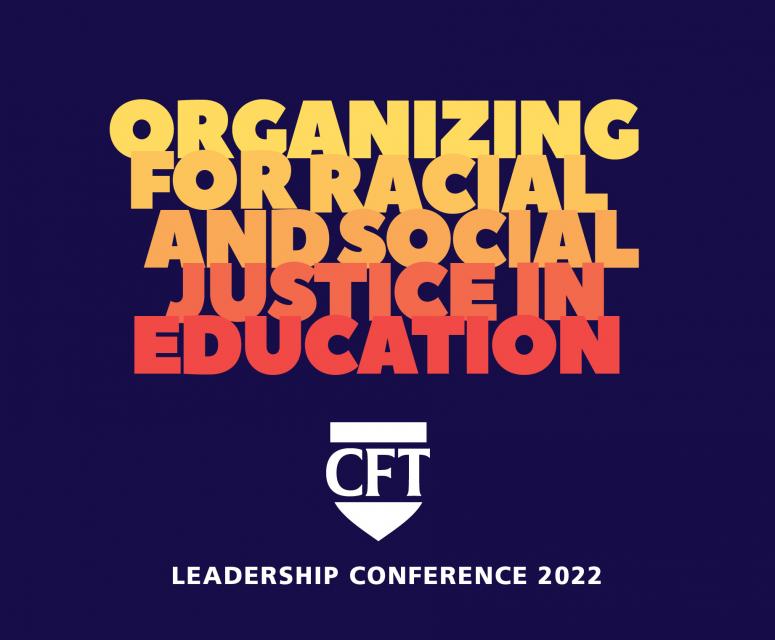 Attendee Updates
Advance Program
Transportation and Parking
Find below under Getting There
COVID Safety Protocols
​Attendees will be required to show proof of vaccination in advance by March 11. A booster is recommended.
Rapid COVID tests will also be administered upon arrival. When you arrive, please go to the COVID Test Table to pick up your test. Once CFT sees a negative result, you will be able to register for the weekend events. You will only need to test once to participate in the CFT events.
Attendees must wear masks during the event except when eating.
Virtual Attendance
​Attendees who requested to attend Division Councils or State Council virtually will receive an email with Zoom information.
Hashtags for Social Media
​#CFTleaders and #CFTtalksRSJ
Remember to tag us with @cftunion
Three-Day Schedule
| Day | Time | Event |
| --- | --- | --- |
| Weds, Mar 16 | 1 pm – 4 pm | Council of Retired Members meets (Zoom) |
| Thurs & Fri, Mar 17-18 | 11:30 am start | Leadership Conference (schedule below) |
| Fri, Mar 18 | 3 pm – 6 pm | Division Councils |
| | 6:30 pm | 7 pm | 8:30 pm | Social Hour | Awards Dinner | Dessert and Networking |
| Sat, Mar 19 | 8 am | Breakfast |
| | 9 am – 3 pm | State Council with lunch at noon |
About the Leadership Conference
The CFT is holding a three-day event that combines leadership training with State Council — the policymaking body of CFT in between Conventions — and Division Councils. All events will be held in-person at the Hyatt Regency on San Francisco's Embarcadero.
The Leadership Conference brings together local union leaders to organize around the staffing shortage and other key issues under the theme "Organizing for Racial and Social Justice in Education." Attendees will have the opportunity to sharpen leadership skills by attending useful plenaries and a legal update. Workshop strands will highlight organizing, political action, and racial and social justice with the goal of giving union leaders the skills and knowledge necessary to address the systemic racism in our society and in the educational community.
More Event Information
After the Leadership Conference concludes, attendees are encouraged to join a Friday afternoon Division Council meeting to participate in valuable discussion and decision-making with union peers in your constituency. (Note: The retired division will meet on Wednesday.)
On Saturday, attendees (voting delegates and guests) can join the State Council, which brings together all constituents to make decisions for the Federation.
CFT-hosted meals are available to members attending each event. Meals will be buffet style but served by hotel staff.
Conference Schedule
THURSDAY, MARCH 17
11:30 am Lunch General Session
12:45 pm Workshops
2 pm Workshops
3:45 pm Plenary
5 pm Dinner on your own
FRIDAY, MARCH 18
8 am Breakfast
9 am General Session
10:15 am Workshops
12 Noon Lunch
1:15 pm Workshops
2:45 pm Adjourn
Program Highlights
Special Guests
Tony Thurmond, State Superintendent of Public Instruction
Randi Weingarten, AFT President — Virtual
Cynthia Eaton, Justice, Equity, Diversity and Inclusion (JEDI) Organizer, Faculty Association of Suffolk County Community College, Selden, New York
Hannah Weinstein, Bob Bezemek, CFT General Counsel, and Daniel McNeil, AFT
Workshops
Strand 1: Racial and Social Justice Workshops
Critical Race Theory
Dismantling the Intersections of Male Supremacy Culture and White Supremacy Culture in Our Workplaces
Supporting Our Undocumented Students and Community
Understanding Implicit Bias and Stereotypes
Strand 2: Political Action Workshops
Running for Office
COPE 101 — Building your Local's Political Power
Lobbying 101
Strand 3: Organizing Workshops
Contract Organizing
Strategic Communications
Building Power for Education Justice
What are Community Schools?
Crash Course for New Presidents
Getting There
Airport Information
If you will be flying, you may choose San Francisco International Airport (SFO) or Oakland International Airport (OAK).
SFO is slightly closer being 14.5 miles from the hotel; OAK is 19 miles from the hotel. (Southwest Airlines usually offers more flight options to Oakland.)
Public transportation is available through the Bay Area Rapid Transit, or BART.
Taxis and rideshare are also available at the airports.
About Taking BART
You may take the BART from either airport. The Hyatt Regency San Francisco is a five-minute walk from the Embarcadero BART Station.
From SFO: The San Francisco Airport BART station is located at the International Terminal (you will likely arrive in the Domestic Terminal). Board any San Francisco bound (northbound) train to the Embarcadero Station. Trains run about every 15-20 minutes; the fare is $9.65 each way. Once in the Embarcadero Station, use the Drumm Street exit.
From OAK: The Oakland Airport BART station is located across from the Terminal 1 baggage claim area and a short walk from Terminal 2. Take the shuttle train to the Coliseum Station, then board a San Francisco/Daly City-bound train to the Embarcadero Station. Trains run every 15-20 minutes; the fare is $11 each way. Once in the Embarcadero Station, use the Drumm Street exit.
About Parking
If you will be driving, there are two parking options.
Valet parking: The Hyatt Regency has valet parking available to overnight guests for a charge of $80 (inclusive with tax) per day.
Self parking: Self park is available nearby at 3 Embarcadero Center Garages for a daily rate of $35; there are no in/out privileges. The entrance/exit is on Drumm Street between Clay and Sacramento Streets. Garage phone: (415) 772-0670.
Event Registration & Hotel Reservations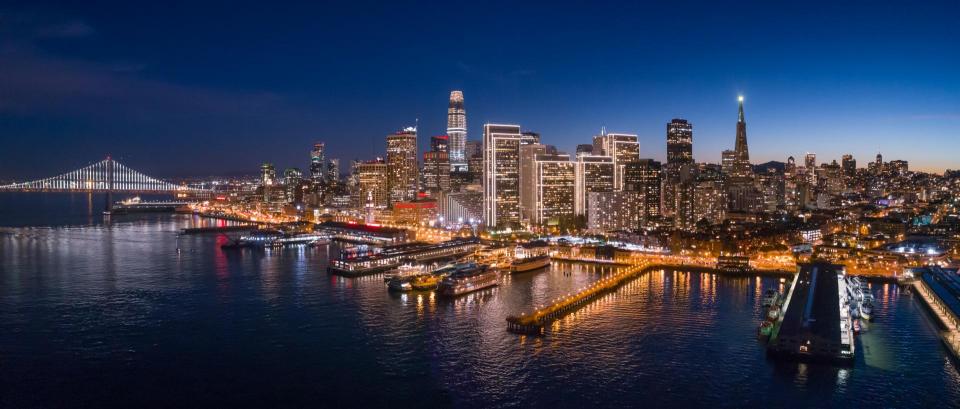 Event registration has now closed.
The deadline to reserve rooms at the CFT room rate has passed and the bank of CFT-reserved rooms at the hotel is sold out.
Please contact Leticia Castro, Director of Administrative Services, if you still are interested in attending any of the weekend events and did not register by the March 2 deadline, or if you still need accommodations for the weekend event.