Gubernatorial Recall Election
CFT says NO, NO, No to the recall!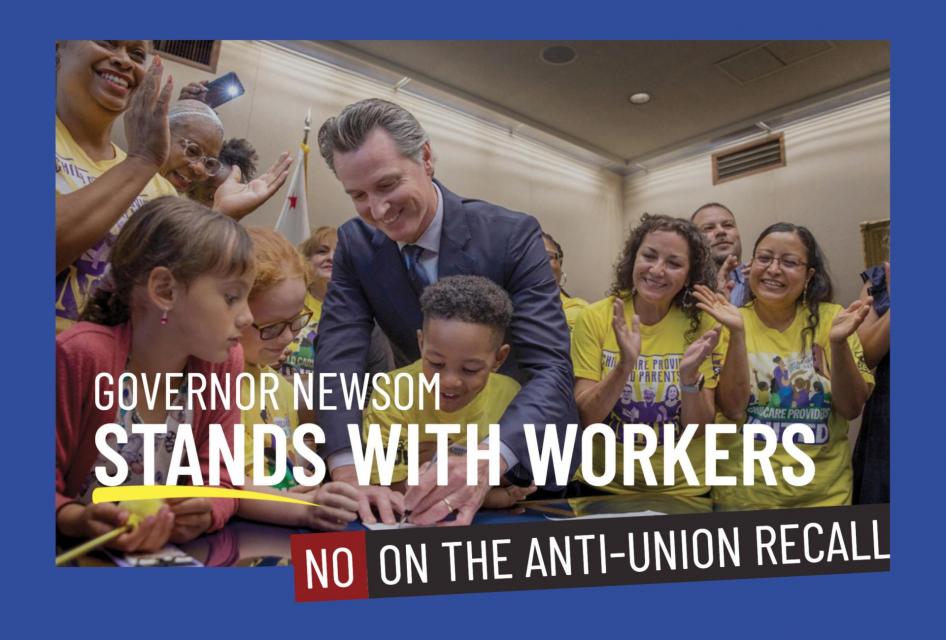 This Recall Election attempt is another cynical ploy by the right-wing to attack California values, and this time, to capitalize on the pandemic crisis. The CFT says "NO" to the anti-union recall.
How do I submit a mail-in ballot?
You can return your voted mail ballot one of three ways: 1) by mail, 2) to a secured drop-off location, or 3) to any polling place on Election Day.
If you are mailing your ballot, it must be postmarked on or before Election Day, September 14. Sign your ballot envelope. No postage is necessary.
You may drop off your ballot at any drop-off location or polling place by 8 pm on Election Day. Find the closest ballot drop-off location near you.
How do I vote at the polls?
Questions about the ballot?
More info about the Recall Election