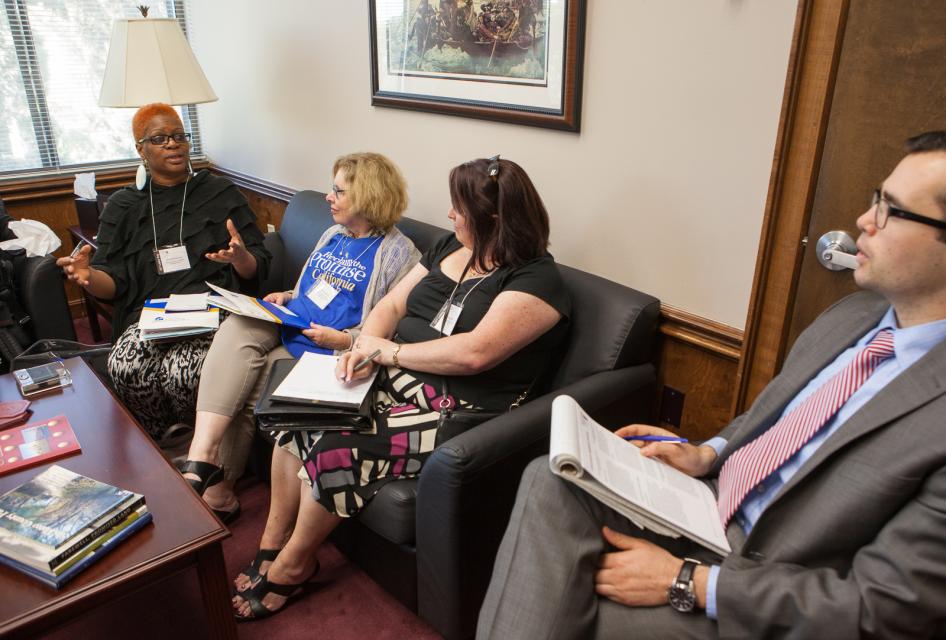 Linnette Robinson has worked with special needs students at Berkeley High School for four years. Every winter and summer, Robinson, who has worked stints at other elementary and middle schools, tightens her belt and scrapes by during school breaks the best she can. "Most of us won't see a paycheck from mid-June to the end of September," she said.
During summer breaks, Robinson — a mother of four who still has two teenagers at home — has gone on food stamps. During winters, the instructional assistant had used vacation time to cover the two weeks off. Last December, however, the district stopped the policy. "That hurt. We barely make any money, and when you take away those days it really hurts."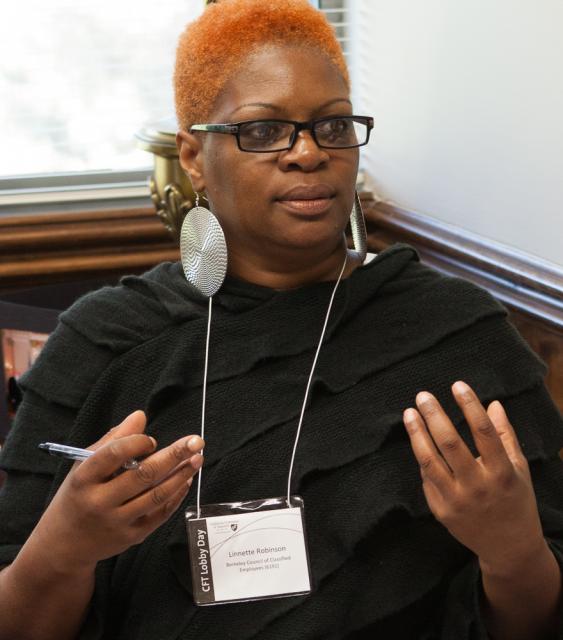 Relief may be on the way. State legislators are debating a bill by Assemblyman Raul Bocanegra, D-Pacoima, to provide classifieds and other public school workers access to unemployment. Bocanegra's AB 1638 would eliminate the "reasonable assurance of employment" letters that school districts use to deny benefits to staff during breaks. The bill would also create a uniform standard to determine which unemployed workers are eligible for payments.
"This is a question of equity and fairness," Bocanegra said. "Virtually every other employee is allowed the opportunity to apply for unemployment benefits when they are out of work. Why is this one group excluded?"
Bocanegra knows first-hand about education employees' economic struggles. His mother was a teacher's aide for many years at his local elementary school and his father was a gardener at a local Catholic school.
"We spend so much time trying to hide the pain, but it hurts when I work this hard at a government job and still qualify for public assistance."
— Linnette Robinson
CFT Legislative Representative Kendra Harris points out that the Bocanegra bill has no direct link to the landmark legal decision CFT won in 1989 in Cervisi v. California Unemployment Insurance Appeals Board, which provides unemployment benefits to part-time faculty, and will remain the standard for temporary faculty even if AB 1638 is enacted. (See page 4) Most classified staff, by contrast, are full-time and year-round.
"Some qualify for unemployment benefits, others don't," Harris said. "This law would provide districts a uniform response to separate a real layoff from seasonal unemployment."
Harris also reminds classified employees that current law allows them to file for retroactive payments if they were denied benefits at the start of summer, then laid off when classes resumed in September.
AB 1638 is pending in the insurance and appropriations committees of the Legislature. If ap-
proved as written this year, it would take effect January 1, 2015, and employees would be eligible for unemployment benefits next summer.
"Unemployment benefits would alleviate the pressure during that down period," Robinson said. "It would help put food on the table when my kids are at home on break."
Passage, however, is hardly assured. A similar bill that Bocanegra carried last year died. "We obviously hope to achieve a different result this year," he said. "It's up to us and our coalition of supporters to convince legislators that this is a good policy."
Robinson recently went to Sacramento for CFT Lobby Days and broke down in tears when describing the fight to make ends meet to Sen. Jerry Hill, D-San Mateo. "We spend so much time trying to hide the pain, but it hurts when I work this hard at a government job and still qualify for public assistance."
— By Steve Weingarten, CFT Reporter