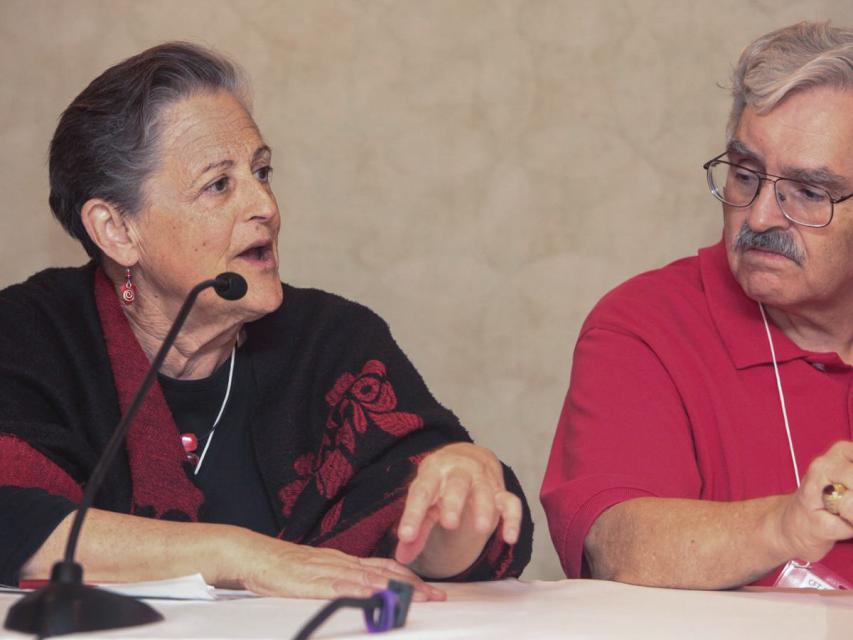 CFT has formed a new division welcoming retiree participation and action, the Council of Retired Members. It is the first constitutional division the union has added in several decades. The Council elected its first officers at CFT Convention on March 20.
John Perez, former president of the 40,000-member United Teachers Los Angeles and current leader of that local's Retiree Chapter, was elected president. Perez will also serve as an ex officio member of the CFT Executive Council.
The first officers of the Council of Retired Members are:
John Perez, President, United Teachers Los Angeles-R
Ann Killebrew, Northern Vice President, San Francisco Community College District Federation of Teachers-R
Dennis Cox, Southern Vice President, ABC Federation of Teachers-R
Hene Kelly, Secretary Treasurer, United Educators of San Francisco-R
Frank Gold, At-Large Representative, Tamalpais Federation of Teachers
Contact the officers here. Meetings of the Council are open to all retired members.