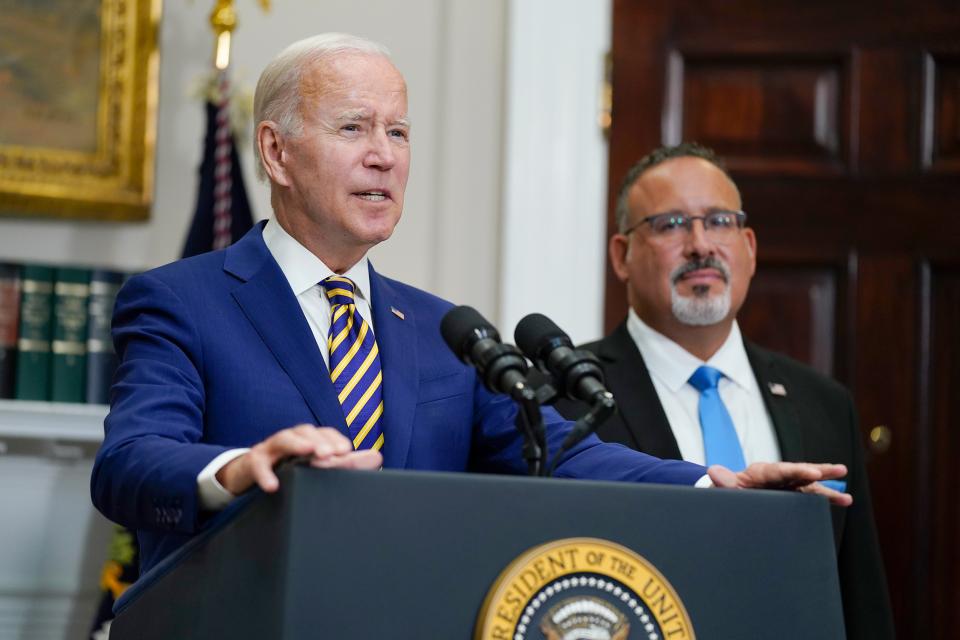 The AFT and CFT applauded President Biden's plan announce August 24 to cancel up to $20,000 in student debt for some borrowers and extend the pandemic pause on loan repayment.
AFT President Randi Weingarten in a press release said, "Today, millions of Americans can breathe easier knowing that some of the crushing burden of student loan debt has been lifted. Make no mistake—this is a transformative action that will change countless lives."
Weingarten praised the president's focus on Pell Grant forgiveness. "The vast majority of the nation's 46 million borrowers will see relief, and those struggling to get by will benefit the most. The extra consideration for Pell recipients is especially welcome because it focuses like a laser on people in need."
U.S. Secretary of Education Miguel Cardona called it targeted relief. "Today, we're delivering targeted relief that will help ensure borrowers are not placed in a worse position financially because of the pandemic, and restore trust in a system that should be creating opportunity, not a debt trap."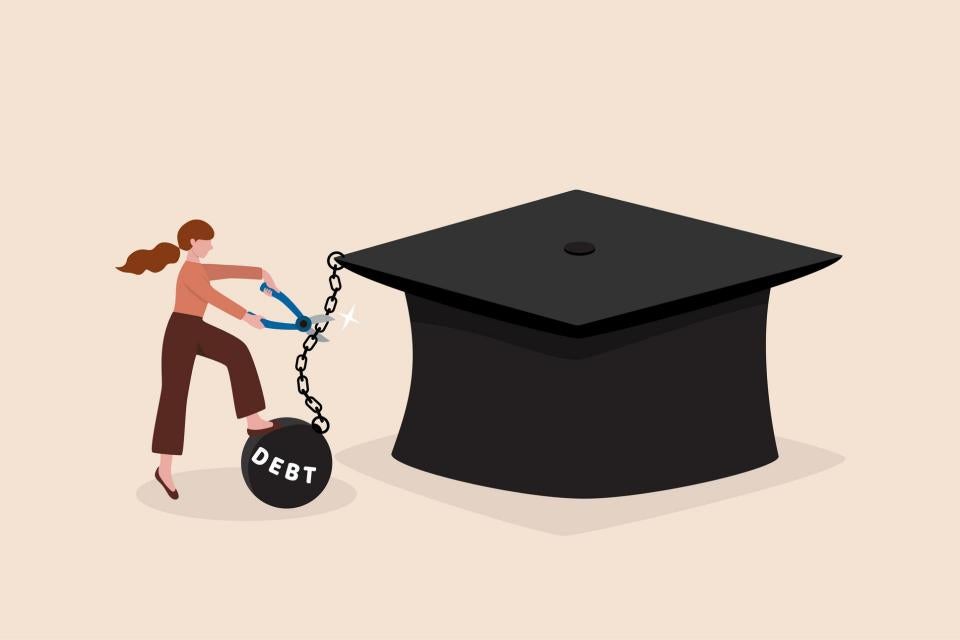 The U.S Department of Education released a summary of the debt cancellation (below) announced by the Biden administration.
CFT members can find the top four resources to help consolidate student debt in our Erase Your Student Debt Toolkit.
Department of Education summary
There will be a final extension of the pause on student loan repayment, interest, and collections through December 31, 2022. Borrowers should plan to resume payments in January 2023. The President has made clear that pandemic-related relief should be phased out responsibly so that people do not suffer unnecessary financial harm.
To address the financial harms of the pandemic by smoothing the transition back to repayment and helping borrowers at highest risk of delinquencies or default once payments resume, the Department will provide targeted student debt cancellation to borrowers with loans held by the Department of Education. Borrowers with annual income during the pandemic of under $125,000 (for individuals) or under $250,000 (for married couples or heads of households) who received a Pell Grant in college will be eligible for up to $20,000 in debt cancellation. Borrowers who met those income standards but did not receive a Pell Grant will be eligible for up to $10,000 in relief.
The Department will be announcing further details on how borrowers can claim this relief in the weeks ahead. Nearly 8 million borrowers may be eligible to receive relief automatically because relevant income data is already available to the Department.
The Department is also proposing a rule to create a new income-driven repayment plan that will substantially reduce future monthly payments for lower- and middle-income borrowers. The proposed rule would protect more income from loan payments. It would cut in half—from 10% to 5% of discretionary income—the amount that borrowers have to pay each month on their undergraduate loans, while borrowers with both undergraduate and graduate loans will pay a weighted average rate. It would also raise the amount of income that is considered non-discretionary income and therefore protected from repayment. The rule would also forgive loan balances after 10 years of payments, instead of the current 20 years under many income-driven repayment plans, for borrowers with original loan balances of $12,000 or less.
The Department is also taking steps to reduce the cost of college for students and their families and hold colleges accountable for raising costs, especially when failing to deliver good outcomes to students. The Department is announcing new steps to take action against colleges that have contributed to the student debt crisis. These include publishing an annual watch list of the programs with the worst debt levels in the country and requesting institutional improvement plans from colleges with the most concerning debt outcomes that outline how the college intends to bring down debt levels.
More info from the Department of Education