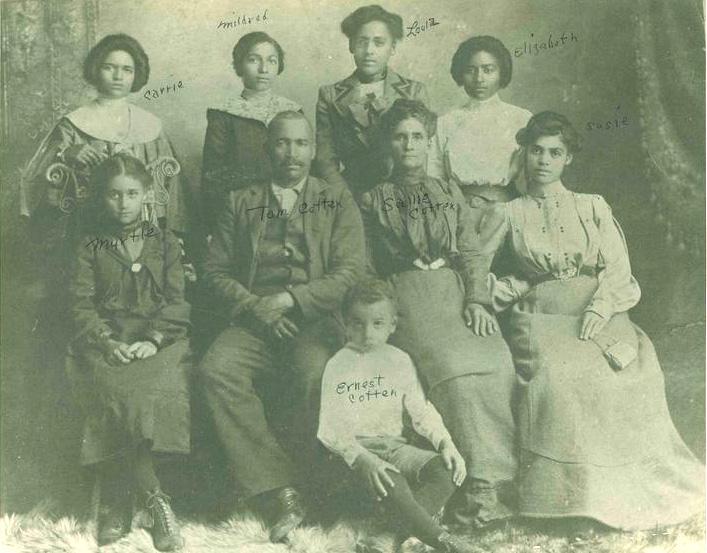 On February 1, 1865, President Abraham Lincoln approved a joint resolution to submit the proposed 13th Amendment, abolishing slavery, to the state legislatures. While the history of Black Americans involves so much more than slavery, it is imperative that students fully understand the institution of slavery, its dissolution and the aftermath in order to understand today's racial inequity.
We have compiled some meaningful collections of resources for Black History Month. These resources may be of interest to educators in the classroom, unions, and families and communities.
FOR EDUCATORS
Teaching hard history: American slavery
Here are some lesson plans to work with children from pre-Kindergarten through 12th grade to teach the history of slavery in America to better understand racial inequity. In response to a report by the Southern Poverty Law Center showing schools are failing in teaching about slavery, this collection includes lessons about Juneteenth and the Gettysburg Address, with a podcast from SPLC as well as the New York Times' 1619 Project, which reframes the legacy of slavery.
Virtual events at Smithsonian celebrate Black History Month
The Smithsonian celebrates Black History Month with virtual programming this year. There are offerings for all ages, including a social media campaign on uplifting the Black family, Joyful Fridays with art for children, an African Americans In STEM Wikipedia Edit-a-Thon, and a program on how the COVID-19 pandemic has affected the economy and the African American community.
The African American mosaic at the Library of Congress
This resource guide to the Library of Congress' African American collection offers access to the collection's materials on colonization, abolition, migrations, and the Works Progress Administration. Included are ex-slave narratives, personal stories of colonization, histories of important abolitionists, and writers and artists of the federal projects in the 1930s documenting the move north.
Learn about a preeminent labor unionist and civil rights activist
This site provides biographical information and other resources about Randolph, who organized the first predominantly African American union, the Brotherhood of Sleeping Car Porters. His activism led to Franklin D. Roosevelt issuing an executive order to ban discrimination in the defense industries in World War II, and Randolph also helped plan and organize the 1963 March on Washington.
Black workers, unions, and the labor movement
This site includes African American labor history guides, articles, books, and films. Topics covered included how unions have brought gains for workers of color, immigrants and women in California, the impact of the Great Recession on public employment, the job losses in the public sector due to the COVID-19 pandemic, and the ongoing fight for a decent minimum wage.
6 elementary school lessons on civil rights and labor
Here's an elementary school curriculum — Civil Rights and Labor: Joint Struggles for Justice — with six lessons on the similarities and differences between the fight for labor rights and for civil rights. Students will discuss and write about the role of Dr. Martin Luther King, Jr. in the U.S. labor movement and examine some parallels between the country in the 1960s and today.
4 DVDs on Black labor history and civil rights
DVDs from California Newsreel offer a way to learn about different aspects of labor history and the civil rights struggle.
2 books about Black workers, race and labor
Black Freedom Fighters in Steel
Ruth Needleman's book tells the story of five black organizers, long-distance runners who were indispensable to building the steel workers union as well as the civil rights movement in northwest Indiana.
For Jobs and Freedom: Race and Labor in America since 1865
Robert H. Ziegler's book analyzes the position of African American workers in the U.S. economy and social order over the past century and a half in this comprehensive study focusing on black workers' efforts to gain equal rights in the workplace. It deals extensively with organized labor's complex and tumultuous relationship with African Americans.
10 historic Black teachers who revolutionized the system
These educators, who fought white supremacy and helped change society, include Septima Poinsette Clark, who Martin Luther King, Jr. called the "Mother of the Movement for her work in literacy and for voting rights as well as to get Black teachers hired at universities. There's also psychology professor Edmund Gordon, who founded the federal Head Start program and the Institute for Urban Education at Columbia University's Teachers College, and Fanny Jackson Coppin, the first African American principal and school superintendent who advocated higher education for women.
FOR HOME, FAMILY & BEYOND
26 little-known Black history facts you may not have learned in school
This list of Black history facts covers literature, history, sports, and entertainment with items like the first Black woman to get a college degree in 1850 from Oberlin, Phyllis Wheatley being the first African American to publish a book of poetry in 1773, and that from 1810 to 1850, an estimated 100,000 enslaved people escaped to the North on the Underground Railroad.
10 podcasts that bring me happiness as a Black listener
Here are 10 podcasts with Black voices offering connection, humor and resources. There's everything from finding a sense of peace and creating stillness with Black Girl in Om, to The Friend Zone where they explore mental health, because "who the hell wants a musty brain?" to two New York Times reporters discussing news and culture in Still Processing.
14 African American inventors to remember this Black History Month
You may have heard of some of the inventors here like George Washington Carver, who not only invented peanut butter (for which we offer a heartfelt thank you), but also created new products from peanuts and sweet potatoes including ink, dye, and soap, and Madame CJ Walker, the first Black woman millionaire, who created a line of hair products. But there are lots of others including the chemist who gave us a drug to treat glaucoma, an ophthalmologist who invented a a device to remove cataracts, and a telecommunications researcher whose work led to the touch-tone phone, fiber optic cables, and caller ID.
21 of the best books by Black authors you should read in your lifetime
This list of books by includes Ta-Nehisii Coates' 2015 National Book Award winner, Between the World and Me, a letter to his son about being Black in America, Octavia Butler's Kindred, where a young woman in 1976 Los Angeles is transported to a Maryland plantation during the Civil War, and the best-selling book of 2018, Michelle Obama's memoir, Becoming, where she writes about her marriage and life in the White House and out of it.
8 ways to celebrate Black History Month from the New York Times
The author lists a series of cultural events to honor Black History Month. Among them is Atlanta honoring the memory of Representative John Lewis, a giant in the civil rights movement with a living memorial made up of shrubs, daffodil fields and more than 300 blooming trees. She mentions two movies by Black directors about important moments in history, "Judas and the Black Messiah" and "One Night in Miami," and the books, "The Motherlode: 100+ Women Who Made Hip-Hop," by Clover Hope, and "Four Hundred Souls: A Community History of African America, 1619-2019," where 90 writers each examine a five-year period in history.