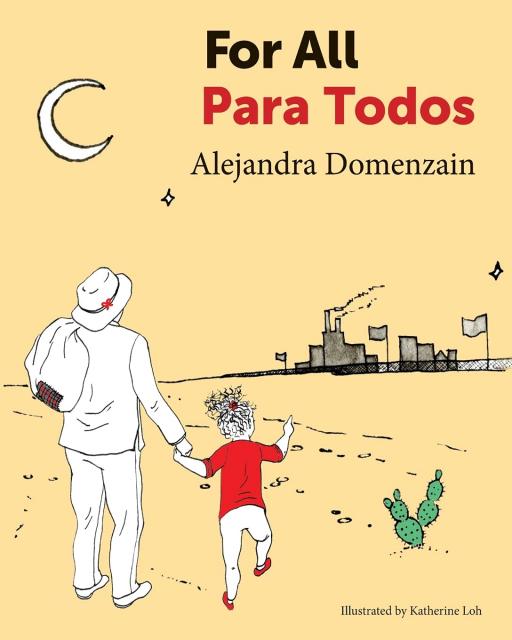 Review by Bill Morgan
For All/Para Todos
By Alejandra Domenzain
Illustrated by Katherine Loh
Hard Ball Press, 53pp.
There are children's books that take complicated concepts and tell them simply, like Octavio Chow's The Invisible Hunters. There are books about strong, determined girls — Wilhelm Steig's Brave Irene comes to mind. Books like Friends From the Other Side, and Click Clack Moo! speak to the immigrant experience, and to the power of writing, respectively.
It is remarkable, though, to find a children's book that does all of these things, and does them all so well. Para Todos, a new book by Los Angeles labor organizer Alejandra Domenzain, is such a book. The protagonist is a girl named Flor, who comes to the mythical (or not so mythical) land of "Para Todos" with her father when they can no longer survive in their native country.
They arrive with a lot of hopes which are soon dashed as her dad is forced into back-breaking, low wage work, and Flor is ridiculed by classmates because she is different. A teacher suggests that she write about her life, and gives her a green pen. Flor never looks back. She writes about her own experience at first, and soon becomes a spokesperson for the immigrant experience in general, campaigning for better schools and better jobs.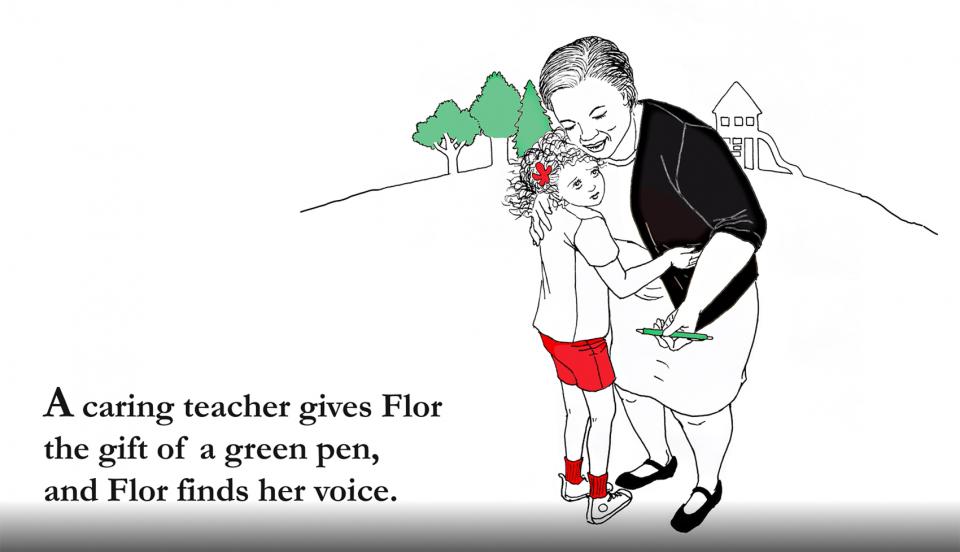 Oh yes, the book is written in rhyming couplets, which is the sort of thing that normally bothers me. In this case, however, the rhymes have a relaxing kind of ring to them, as Flor faces one challenge after another.
OK. It's all here. Strong Female. Social Justice. Metaphor for the Immigrant Experience. And Writing. I used tell my students that every time they put pencil (or green pen) to paper, they changed the world. So be it. Here's to more Flors and more excellent books like For All/Para Todos.

About the Author
Bill Morgan is a retired San Francisco teacher, member of United Educators of San Francisco-Retired, AFT Local 61-R, and a member of the CFT Labor and Climate Justice Education Committee.