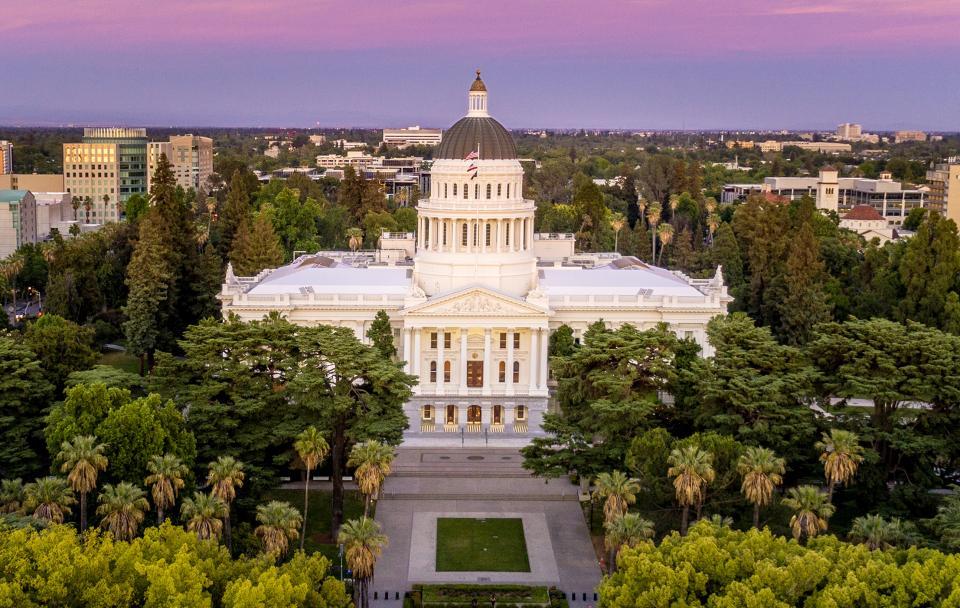 Following up on our major healthcare victory last year, this year CFT is moving forward in its legislative efforts to improve part-time faculty working conditions and job opportunities.
One of the main challenges part-time faculty face statewide is overall decline in enrollment. According to the California Community College Chancellor's Office, as a result of the COVID pandemic, student enrollment declined from 2.1 to 1.8 million students between the 2019-2020 and 2021-2022 academic years, and correspondingly the number of part-time faculty declined by 5,117. Among the hardest hit areas were adult education and lifelong learning.
To reverse this decline in student enrollment and to bring back needed part-time jobs CFT has sponsored AB 811 (Fong), which recently passed out of the Assembly with a 74-2 vote and is now on to the State Senate.
If ultimately signed into law by Governor Newsom, AB 811 would make it possible for students who have successfully passed a credit course to retake it again up to three times. As a protective provision of the bill, any student retaking a course would be informed of any potentially negative effect on their financial aid, and priority registration would be provided for students who need, but have not yet taken, the course.
For Erinn Horton, a part-time teacher at LA City College, the value of increased repeatability for her students cannot be understated. Horton, who teaches voice and commercial voice not just to music majors going for a degree, but lifelong learners, and those students simply seeking to build self-confidence in communication, argues that many of her students could benefit greatly from repeatability. As Horton sees it, the present policy which doesn't allow students to repeat a course they have successfully completed but still want to retake for skill-building and personal enrichment is effectively "cutting them off from getting better."
AB 811 also calls for extending the number of times a student who has failed to complete a course with a grade of "C" or better from three to five times. Currently, students who have failed to get a "C" in a class after three attempts can no longer take the course in a given district unless they successfully petition to do so. In many cases the petition process is onerous, effectively cutting the student from completing a degree.
Many community college students, such as first-generation college students, immigrants, and second language learners struggle, and face the additional challenges of working multiple jobs to support family.
As Belinda Lum, Sociology teacher at Sacramento City College, said in recent testimony before the California Assembly Higher Education Committee, the current class repetition policy has "undermined community college investment in classrooms and disenfranchised too many students to count. . . True commitment to equity is not shutting off avenues to degrees, personal development, and well-being."
As Lum further stated, "This bill is about putting the community back in community college."
Along with AB 811, this year CFT supported an ambitious effort to address the longstanding pay gap between part and full-time faculty with AB 260 (Cervantes, Santiago). While the bill stalled in the Assembly Appropriations Committee, it would have required all community college districts who receive Student Success and Support Program funding to negotiate with local bargaining units representing part-time faculty to compensate these faculty in direct proportion to the amount provided to full-time employees. In 2022, a similar bill AB1752 (Santiago), died in the Appropriations committee largely due to the high estimated costs of implementing the bill.
Another bill of note is AB 1190 (Irwin). Supported by CFT, the bill would have required local districts to negotiate to provide part-time faculty weekly paid office hours in direct proportion to the hours required of full-time faculty. For a faculty member teaching 60% of a full-time load, this would mean three paid office hours per week. While the bill would have clearly boost part-time pay and boost students by creating greater teacher access, it carried with it a price tag that also tripped it up in the Assembly Appropriations Committee.
While the Governor's budget proposes a 8.22% COLA, for TK-12 and Community Colleges, the state is facing a $31.5 billion dollar shortfall and many bills with new spending, such as AB 260 and AB 1190, have failed to progress to the next step in the legislative process.