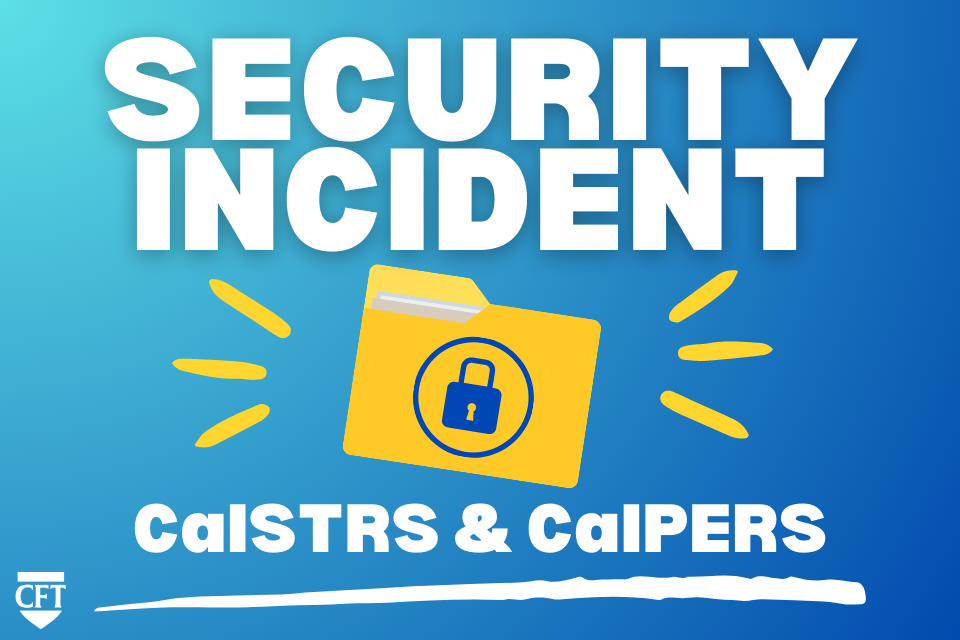 In June both the CalSTRS and CalPERS systems announced that data from a third-party vendor had leaked, impacting hundreds of thousands of retirees and beneficiaries in both systems. The leak did not impact actively employed members of either system.
In total, cyber-attackers stole personal information from 769,000 CalPERS retired members, including names, Social Security numbers, and birth dates. The hackers also may have gotten the names of former or current employers, spouses or domestic partners, and children.
CalSTRS announced that the attack on the third-party vendor's system contained the names, Social Security numbers, date of birth, and ZIP codes of approximately 415,000 CalSTRS retired members and beneficiaries.
According to representatives of both systems, there was no direct intrusion into either the CalPERS or CalSTRS systems and monthly benefits were not affected.
Both the CalSTRS and the CalPERS system sent a letter dated the week of June 26 to impacted members and beneficiaries. The letters include guidance and an external toll-free number to call with questions about the incident. Please check your mail to see if you have received a letter.
We will keep you posted with any future updates we receive from CalPERS and CalSTRS.
For more information on CalSTRS data breach, click here. For more information on CalPERS data breach, click here.