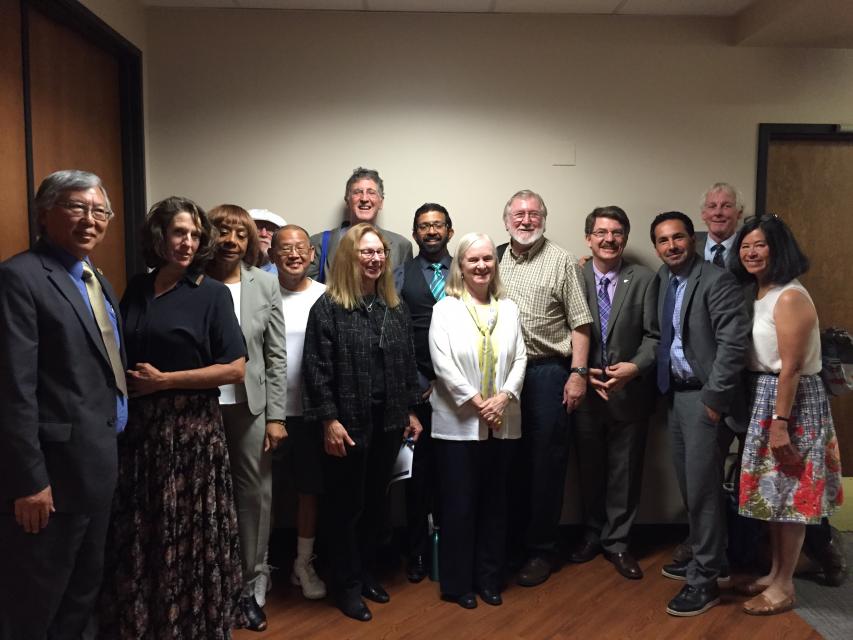 September 22, 2015—Yesterday the California Community College Board of Governors (BOG) directed state Community Chancellor Brice Harris to send his Accreditation Task Force's Report, issued two weeks ago, to the United States Department of Education (USDOE).
The report, citing a multitude of failures by the current California community college accreditor, the Accrediting Commission for Community and Junior Colleges, recommends that California replace the ACCJC with a new agency.
The members of the Board of Governors were clearly impressed by the unanimity and forceful nature of the blue ribbon task force's recommendations. The task force included faculty, administration, college presidents, and elected local college board of trustees members. The report's findings were summarized at the BOG meeting by several task force participants, and reinforced by a dozen faculty representatives from around the state during public comments.
"This is terrific news for California's 2 million community college students," said CFT Secretary Treasurer Jeff Freitas, who spoke to the Board of Governors. The statewide organization, along with the City College of San Francisco faculty union, had submitted a complaint to the USDOE in 2013 that resulted in a finding that ACCJC was in violation of a number of accreditation standards. "It is past time this lawbreaking agency was shown the door."
The 2013, the USDOE finding was followed in rapid succession by a successful suit by the City Attorney of San Francisco against ACCJC, a Joint Legislative Audit Committee report with scathing criticism of the accreditor, and a move by the Board of Governors earlier this year to strip the ACCJC of sole accreditor status in California.
The ACCJC is currently under review by the higher education body within the USDOE in charge of authorizing accreditors, the National Advisory Committee on Institutional Quality and Integrity (NACIQI).
Several of the speakers at the Board of Governors had urged the body to submit the Accreditation Task Force Report to NACIQI by Friday, September 25, the deadline for NACIQI to receive comments on the ACCJC's fitness to continue as community college accreditor in California.
The board resolution, which passed unanimously, instructed Chancellor Harris to do that.