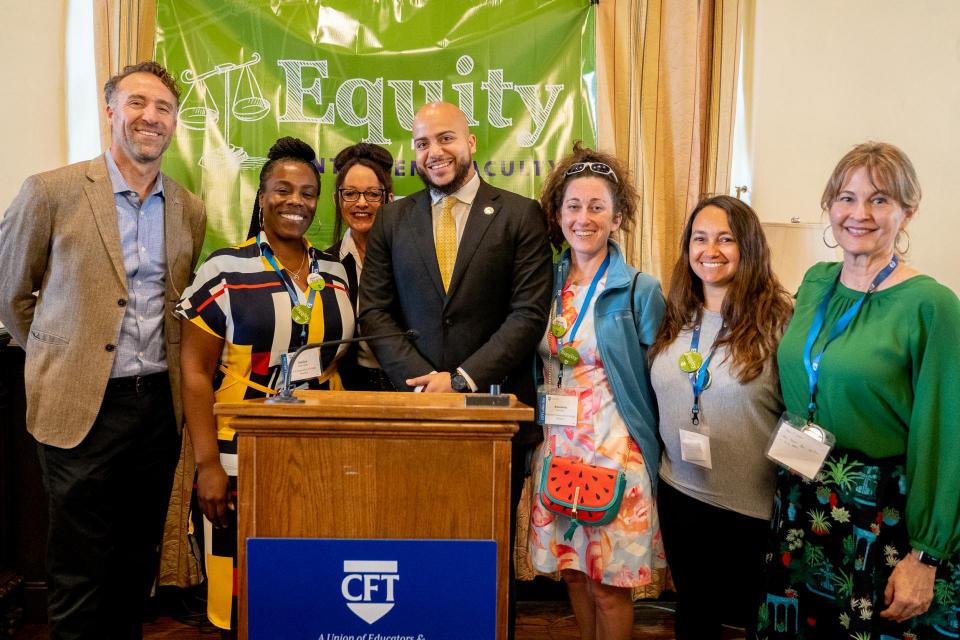 The "house of origin" deadline marks a major hurdle for bills to pass out of their first house of the Legislature and move on to the second. The CFT was able to move its nearly 20 sponsored and co-sponsored bills before the deadline with only a couple of exceptions.
AB 1752 sought to bring wage parity to part-time faculty in the community colleges, and due to its perceived cost, the bill was unfortunately held by the Appropriations Committee. Also the CFT's Wealth Tax legislation, AB 2298, was not provided a hearing at the behest of the chair of the Revenue and Taxation Committee due to the state's significant budget surplus.
The Legislature is currently negotiating with the Governor's Office about the state budget, which must be passed by June 15. The CFT will be analyzing the budget after it is signed into law.
The Legislature may resume policy committee hearings before taking off most of July for summer recess. (Friendly reminder! This recess is an opportune time to work with the CFT Legislative Department to plan and organize local district lobby visits.)
When the Legislature returns in August, it will be a quick sprint to session adjournment at the end of the month. CFT lobbyists will be back to advocating for sponsored legislation in the second house and the Appropriations Committee.
A major highlight this spring was the successful lobby day as part of the CFT's Part-Time Faculty Conference. Community college part-timers were able to meet with members of the Legislature and advocate for ongoing healthcare funding as proposed in the state budget, as well as parity in AB 1752 and adjustment of the Faculty Obligation Number (FON) in AB 1505. Despite these logistically-challenging times of COVID, members remained flexible and were able to effectively to voice their experiences and concerns.
Below you will find a link to CFT-sponsored and co-sponsored legislation and another link to all bills the CFT is monitoring. These dynamic reports are generated through Capitol Track and reflect the most current bill action and status.
If you have any questions, please contact CFT Legislative Director Tristan Brown.