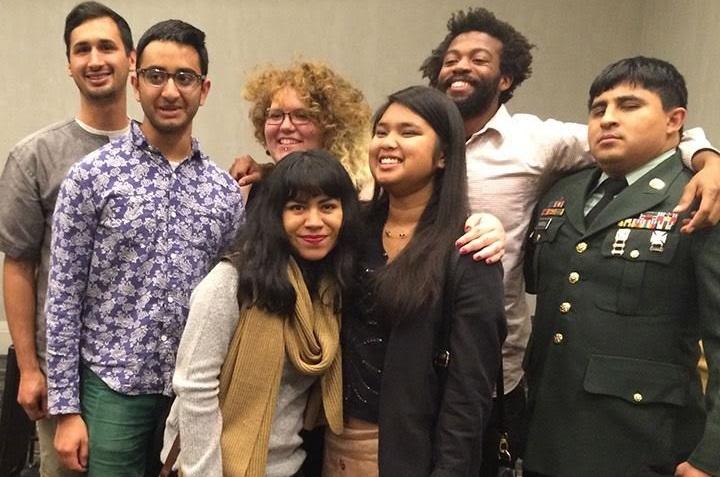 On August 7, 2017, CFT and the Accrediting Commission for Community and Junior Colleges (ACCJC), which oversees accreditation of community colleges in California, settled a four-year lawsuit out of court.
Following on the heels of the ACCJC reaccrediting City College of San Francisco (CCSF) for seven years last January, this brings to a close — with a happy ending — the sorry saga of the ACCJC's illegal attempt to close CCSF, and the fight led by the CFT and AFT Local 2121 to prevent that from happening.
Equally important, the court settlement puts in place reforms to the ACCJC that will ensure a much more fair accreditation regime in California for all community colleges. What follows is a summary of the series of events set in motion by the ACCJC's attempt to close City College of San Francisco.
The ACCJC had been troubled by allegations for years that its methods were arbitrary and punitive. Faculty had charged that the ACCJC, instead of helping to improve the delivery of education, diverted massive amounts of attention, time, taxpayer dollars and resources away from the classroom to "compliance," much of which had little, if anything, to do with education. The commission's work was also, they said, responsible for deteriorating relations between faculty and administrators fearful of ACCJC sanctions, which occurred at a startlingly higher rate here than in regions overseen by other accreditation agencies.
Perhaps the most egregious example of the inconsistent and disparate ways ACCJC treated colleges is a comparison between City College of San Francisco and Heald College. The agency broke the law in its overzealous attempt to close an excellent school (CCSF), while looking the other way as a lawbreaking school (Heald, operated by Corinthian) preyed on thousands of students. Both instances ended with similar catastrophic results: thousands of poor and working class students were denied an education.
In 2013 the CFT challenged the commission in a formal process known as "third party comment," in which interested parties can file a complaint with the commission and with the U.S. Department of Education.
CFT also filed suit seeking an injunction to keep City College of San Francisco open, as did the City Attorney of San Francisco. An injunction was granted on January 2, 2014. The trial ended with a February 2015 Superior Court decision affirming that ACCJC broke four laws in denying CCSF due process rights during accreditation review. The judge ordered ACCJC to offer CCSF another opportunity to respond to its review, this time with transparency.
Since then, reform legislation moved through the state Legislature; the state chancellor's task force report recommended that California find a new accreditor; the Board of Governor's adopted the report and committed to having a plan in place by March 2016; and the U.S. Department of Education body that oversees ACCJC extended its authority to accredit by just six months, pending resolution of numerous compliance issues. In addition, college presidents formed two working groups, one to reform ACCJC, and the other to explore finding a new accreditor.
In the end, CFT and its locals — and other organizations, elected officials and interested observers like the State Auditor and the Community College Board of Governors, collectively changed the ACCJC's behavior.