Workers' Memorial Day
AWARENESS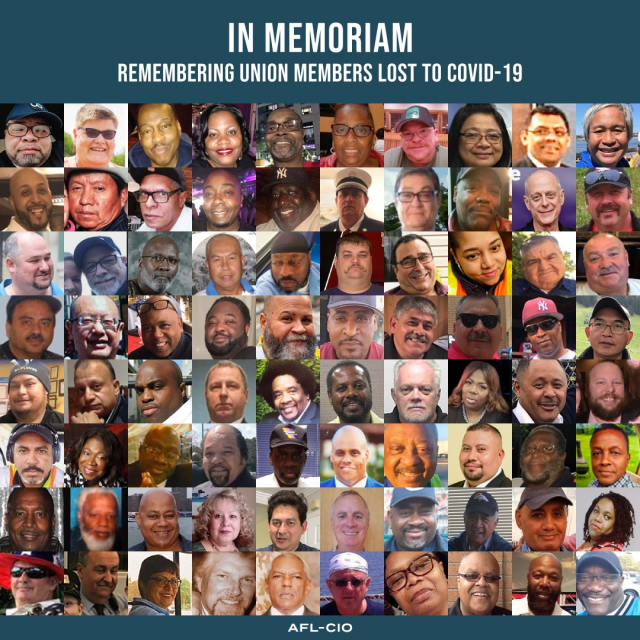 The U.S. Congress passed the national Occupational Safety and Health Act in 1970, after the tireless efforts of the AFL-CIO and the labor movement who drew major attention to work-related deaths and injuries and organized for safer working conditions and demanded action from the government. The law went into effect April 28, 1971. The OSH Act and Mine Safety and Health Act promised workers the right to a safe job.
Unions and our allies have fought hard to make that promise a reality — winning protections that have made jobs safer and saved lives. But there is much to be done before the promise to keep all workers safe on the job can be fulfilled.
This Workers Memorial Day, the labor movement again remembers those who sacrificed their lives doing their jobs in the midst of a global pandemic. Until every worker is guaranteed the protection we need and the peace of mind we deserve, our job will endure.