Work, Money and Power: Unions in the 21st Century
Booklet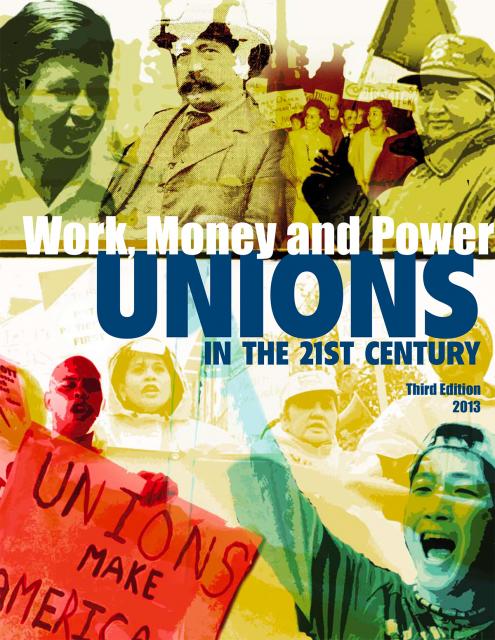 Revised edition of the classic "Union 101″ pamphlet explaining what unions are and do, including an overview of labor history and compelling evidence for the continuing importance of unions in workers' lives.
Grades: High school and up
Languages: English, Chinese, Spanish
Free downloads (27 pages)
Print booklet cost: You may order printed booklets in English from the UC Berkeley Labor Center. For 1 to 50 copies the cost is $1.50 each; 51 or more copies cost $1.25 each.
Pages: 28
For more information: Phone the Labor Center at 510-643-7089.