Joan-Marie Shelley
United Educators of San Francisco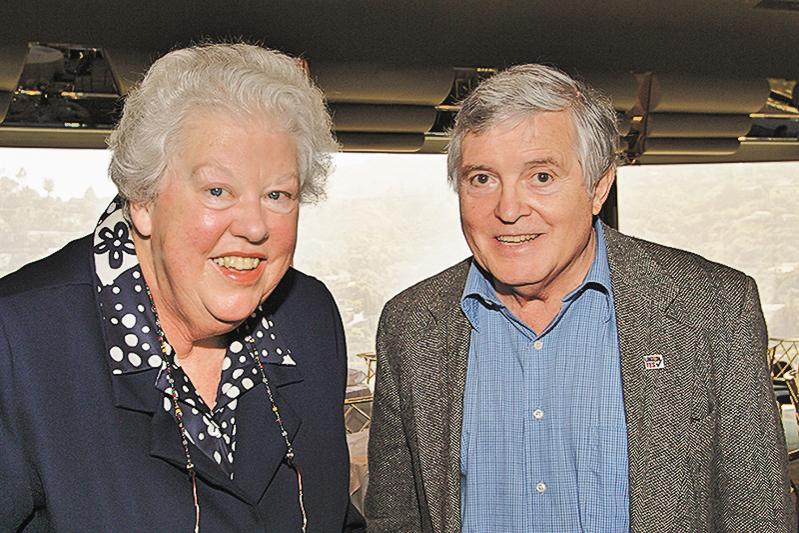 Ben Rust Award 2004
Joan-Marie Shelley began teaching in San Francisco high schools in the 1950s. She was brought up in a union family; her father was president of a Teamsters' local and then president of the San Francisco Labor Council before becoming an Assemblyman and then Congressman and mayor of San Francisco.
Joan-Marie helped integrate the virtually all-male outpost of the AFT in San Francisco. After a turn at a couple of different high schools, Joan-Marie settled down to become the reigning queen of French in the corner room at Lowell High School. She served as a building rep and was an articulate and persuasive speaker on teacher and union issues from the beginning.
Joan-Marie served as vice president of the San Francisco Federation of Teachers, AFT Local 61, under another Ben Rust winner, Jim Ballard. With Jim, Joan-Marie was among the leaders who brought collective bargaining to the city after the state law had been passed.
Joan-Marie has been involved in all the teacher strikes in San Francisco. She was in a position of leadership for the dramatic six-week 1979 strike. Prior to that she had been among a leadership crew who had taken over the superintendent's conference room and lived there for several days.
When she became president of the San Francisco Federation of Teachers, the union did not any longer represent the teachers. Only the paras stayed on and preserved the local.
In 1989 Joan-Marie Shelley led her union to victory over the San Francisco Classroom Teachers Association. Making good on campaign promises, Joan-Marie undertook the struggle to merge the NEA and AFT units into one cohesive union. Creating a model under which everyone is a member of both parent organizations as well as the local union, the new United Educators of San Francisco's form of merger has all the advantages of both AFT and NEA.
Joan-Marie served on the Executive Council of the American Federation of Teachers as well as on the Executive Committee of the San Francisco Labor Council, and as a vice president of the California Federation of Teachers. Throughout her career, she was honored and recognized widely both as a civic and an educational leader.
Joan-Marie Shelley spent her UESF presidency trying to bring the disparate members of the San Francisco teaching corps together into a unit. She did what no one before her could do: Joan-Marie Shelley ended the generation of representation elections and bitter, divisive battles that pitted faculty members against one another. Her legacy is the leadership of grace and intelligence, an approach to unionism that is true to the roots and bedrock of labor, but also infused with eloquence and charm.