Adult Education Committee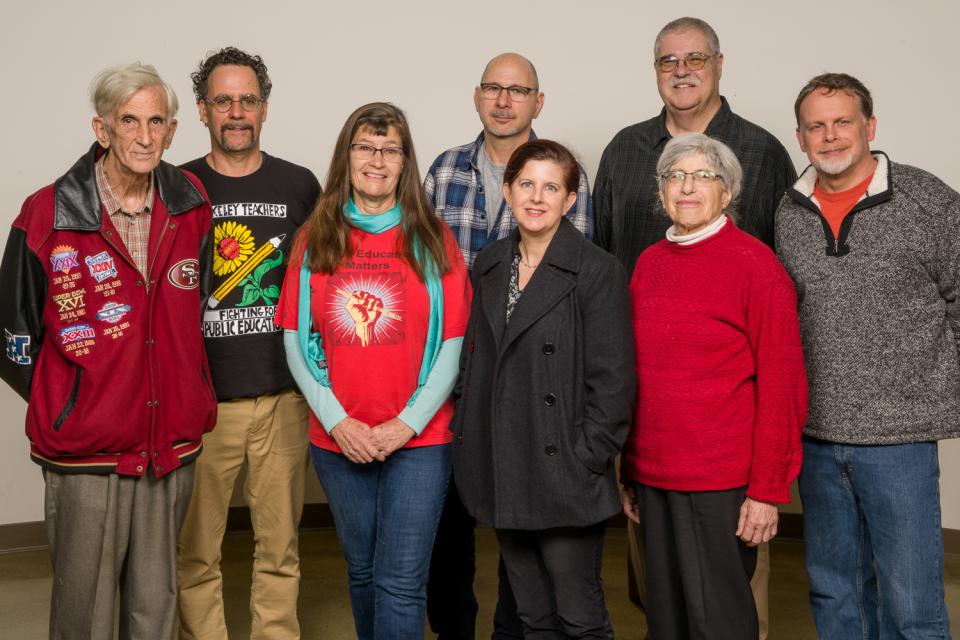 The Adult Education Committee advocates for those CFT members involved in adult education, participates in state, federal, and organizational initiatives advancing their status. and promotes access to high-quality adult education.
PRIORITIES
Identify and monitor issues and activities relating to adult education at the California Department of Education, the Community College Chancellor's Office, and other appropriate bodies.
Track the development of consortiums and give direction on areas to address. Monitor statutes and regulatory policies that govern adult education.
Track and analyze legislation related to adult education, assist in making policy recommendations, testify on behalf of the CFT before state legislative bodies and participate in grassroots lobbying.
Make policy recommendations to CFT governance bodies.
Develop workshops and produce materials on adult education to ensure that CFT locals have the information to be effective advocates locally on these issues.
Communicate CFT positions related to adult education, keeping Federation locals and members informed concerning such issues.
MEMBERS
Matthew Kogan, Chair, United Teachers Los Angeles
Patricia Brown, San Mateo Adult School Federation of Teachers
Michelle Cohen, United Teachers Los Angeles
Cynthia Eagleton, San Mateo Adult School Federation of Teachers
Kathy Jasper, San Jose/Evergreen Federation of Teachers
Diane Jhun, ABC Federation of Teachers
Thomas Klein, Los Angeles College Faculty Guild
Greg Laskaris, AFT Guild, San Diego and Grossmont-Cuyamaca Community Colleges
Mel Martynn, Berkeley Federation of Teachers
Christopher Arellano, Staff Liaison
PROJECTS
Adult Education Issue Paper
Adult Education Issue Paper was crafted by committee members to interpret the issues facing adult education for CFT members, state legislators and other policymaking bodies.