For Union Leaders
Order Statewide Membership Forms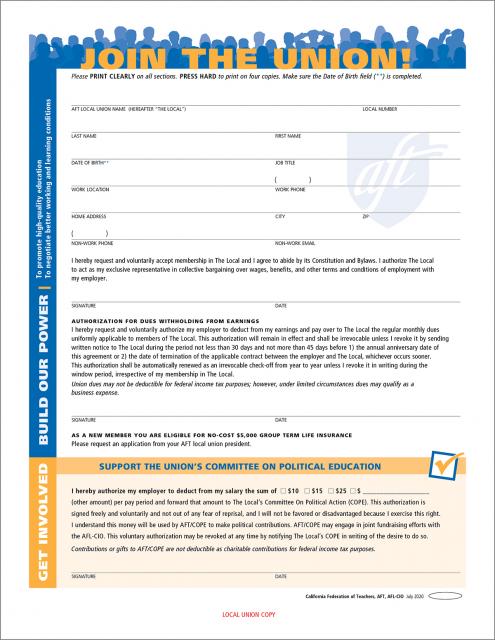 Local union leaders may order membership forms from the CFT to sign new members into the Federation. This is the paper version of our Statewide Membership Form. It is a quadruplicate NCR, with one copy each for the local union, the CFT, the new member, and the employer.
If you order here, you will receive the current version which is dated JULY 2020 on the bottom. Please use only the JULY 2020 version and recycle any older versions.
If you are interested in setting up an electronic membership form for your AFT local union, please contact the CFT Organizing Department. The electronic forms are accessible online and great for mobile sign-up.