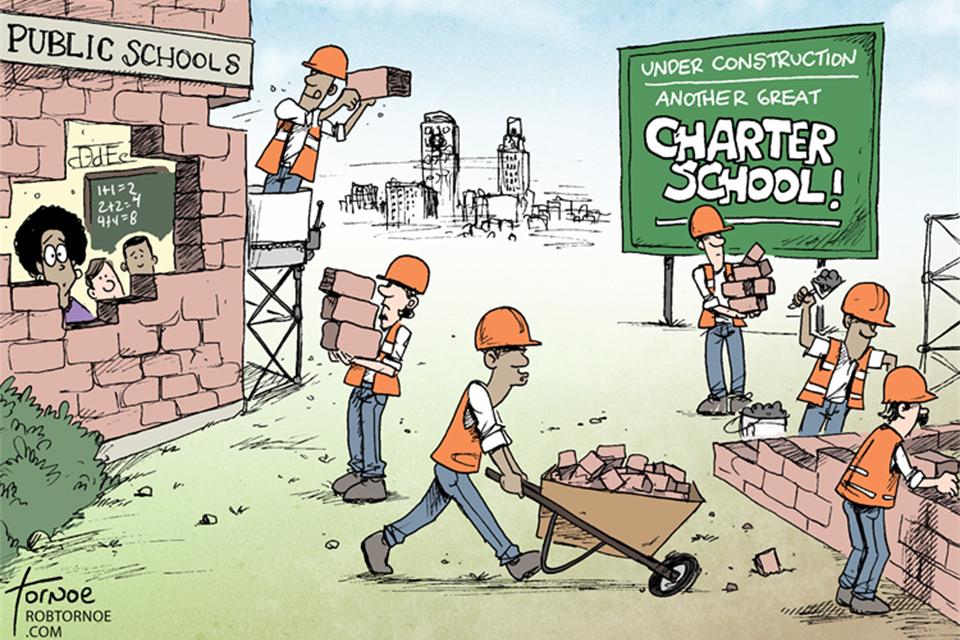 Urge your Assembly & Senate Representatives to Support AB 1505, AB 1506, AB 1507, and SB 756!
For too long billionaire-backed charter schools have operated without true accountability to our communities and our students.
Now four critical bills have been introduced in Sacramento that will ensure that charter schools are truly held accountable. Together they will restore power back to local school boards and parents to decide if charters are the right fit for their communities and their students. They will also ensure that billionaire-backed charters won't destabilize another public school district.
AB 1505 by Assemblymembers Patrick O'Donnell and Rob Bonta would give control back to local elected school boards to decide whether a charter school is the right fit for their communities, instead of unelected officials who might be several hundred miles away. It would also allow local school boards to consider facilities, fiscal, and academic impacts on the district when considering new charter school petitions.
AB 1506 by Assemblymember Kevin McCarty would establish a cap on the growth of charter schools, ensuring that unchecked charter growth will not destabilize another local school district.
AB 1507 by Assemblymember Christy Smith would close a loophole in the current law that allows a charter school to operate outside of its authorizing district.
SB 756 by Senator Maria Elena Durazo would establish a two-year moratorium on any new charter schools in California if significant reforms are not implemented.
Important decisions about charter schools belong in local communities, not in the hands of deep-pocketed donors or state officials hundreds of miles away. Placing decision-making powers back in the hands of local communities, and ensuring that charter schools don't destabilize any more school districts, will mean more accountability and better outcomes for all of our students.
Please send this letter today to your elected representatives, urging them to fix California's broken charter school laws!