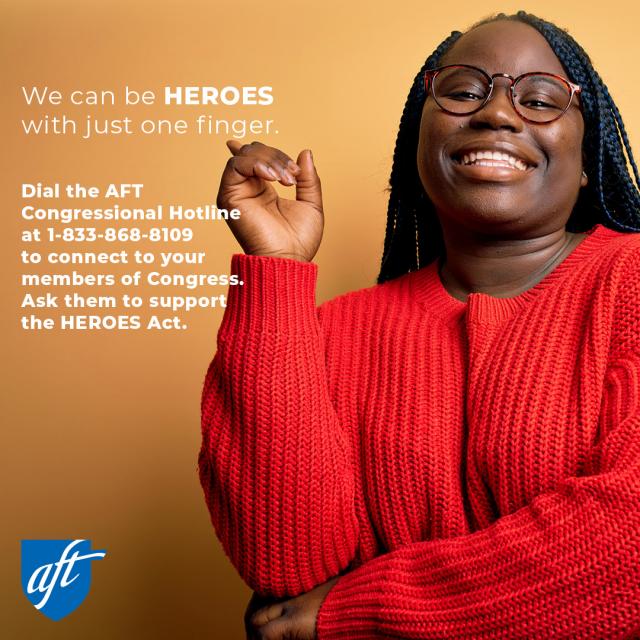 COVID-19 is triggering state and local budget crises across the nation. State and local governments are incurring huge new costs as they seek to contain and treat the coronavirus and respond to the virus-induced spike in joblessness and related human needs. At the same time, they are projecting sharply lower tax revenues due to the widespread collapse of economic activity brought about by efforts to contain the virus' spread.
AFT members, and other union members and public service workers, are essential to reopening our economy safely. Many of us are frontline public service workers who put our lives at risk every day to protect others in this pandemic
We cannot get back to work, back to school and back to our future without critical investments, and without ensuring workers have a voice in that process. For too long, teachers, nurses and other public employees have been asked to do too much with too little.
The Senate and the president must fund public education and state and local public services now.
---
TAKE ACTION! Tell the Senate – Don't Forfeit our Future!
---
To that end, the fourth stabilization funding bill, Health and Economic Recovery Omnibus Emergency Solutions (HEROES) Act, is now under consideration in the Senate. The AFT believes it must include bold provisions aimed at helping states and localities weather this storm. This includes:
At least $100 billion for public K-12 education and public colleges and universities to safely reopen and account for the unanticipated increased costs of operating schools in a COVID-19 environment. Reopening schools and colleges while keeping students and staff safe will take more — not fewer — resources, especially as students will return to school with significant academic, social and emotional needs.
$500 billion for state aid and $350 billion for local aid that funds the services that retain our EMTs, public safety officers, teachers and school workers, sanitation workers, home-care providers, and other frontline public service workers who are essential to fighting this pandemic and reopening our economy. They have been there for us, and they are a critical part of our recovery, as well as keeping our communities safe and livable.
$175 billion for the health and safety of our frontline providers and the American people. We need widespread testing, contact tracing, adequate PPE supplies, relief for affected families, and expansion of Medicaid to ensure that vulnerable populations are treated to stop the spread of the virus.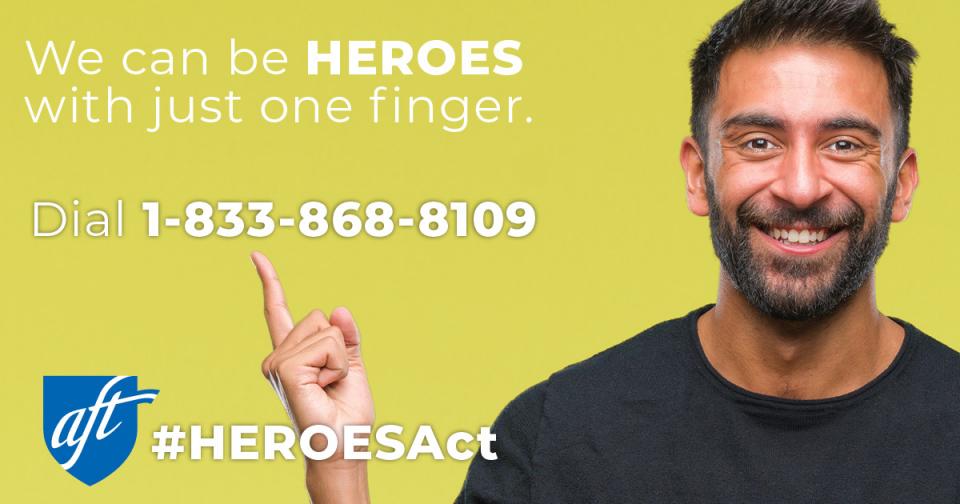 The federal government must step up and provide the essential resources to support the critical services our states, cities, towns and schools provide. That's why it is so important our senators hear from you and your colleagues.