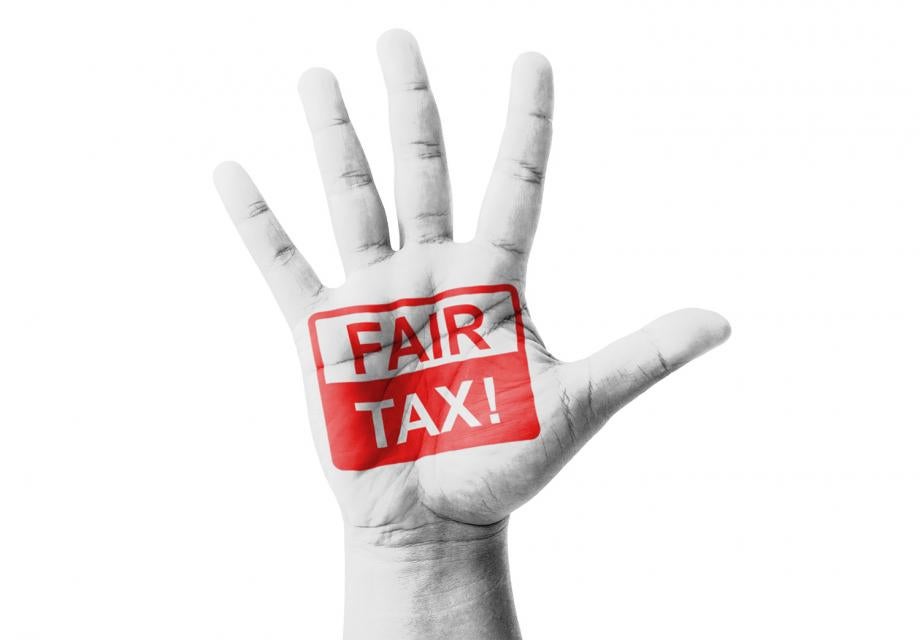 This week, the Schools & Communities First campaign refiled the the split roll ballot initiative with significant improvements. The refiling is a result of organizing during 2018 that allowed the campaign to hear feedback from stakeholders across the state on the ballot measure, and to consult with California's leading policy and legal experts. CFT is a key member of the campaign coalition.
The ballot initiative will provide $11 billion in new revenue to fund K-12 classrooms, community colleges, and local governments by requiring just a fraction of commercial and industrial property owners to pay their fair share. It will place more teachers, nurses and counselors in our public schools, rebuild infrastructure, and provide for more affordable housing, healthcare, parks, libraries, and first responders.

"This is a huge step toward reversing 41 years of disinvestment in California's public schools and local services," said CFT President Jeff Freitas. "This initiative will start having corporations pay their fair share, help make funding more equitable, and increase services in our schools and our communities."
The Schools and Communities First coalition is united by its determination to make California children the priority they should be. At a time when California ranks dead last among the states in teacher, counselor and librarian-to-student ratios, it is championing reform that's desperately needed.
The campaign is making important changes to the ballot initiative to strengthen the measure and broaden the coalition, including:
Updated implementation dates to adjust for winning in November 2020 instead of 2018
Expanded small business protections
Stronger education financing language to ensure every school receives funding equitably
Stronger zoning language to ensure large corporations cannot avoid reassessment
Refiling is a big step toward victory in November 2020. Not only has the campaign grown its activist coalition, but public support for the measure is growing. A PPIC poll in April showed 56 percent of residents and 54 percent of likely voters approve of the ballot initiative and of directing new revenues from commercial property reassessment to K-12 public schools.
However, by qualifying the ballot measure last year, the coalition helped put this important issue on the political agenda in ways never before achieved:
Secured more than 400 endorsements including the League of Women Voters, California PTA, ACLU, the California Democratic Party, and elected representatives from Congress, the Assembly and the Senate to mayors, city council, county and school board members;
Expanded its formal coalition with the addition of major statewide unions, including the the California Federation of Teachers, the California Teachers Association, and the Service Employees International Union (SEIU), alongside many community, civil rights, and social justice organizations;
Grew its financial base with new support from public foundations, Silicon Valley tech entrepreneurs, major donors and an army of small contributors;
Trained hundreds of grassroots leaders from across the state to activate their communities, workplaces, and campuses through one-to-one outreach.
In early October, the campaign will kick off petition circulation to place the revised measure on the ballot, a feat it accomplished last year with a smaller base of support than it has today. The campaign will also launch a public education campaign to increase visibility, strengthen support, and expand the army of activists that will lead the measure to victory in November 2020.
CFT will be calling on you to be a part of this successful cause!
Given the threats at the federal level, now more than ever we need to unite Californians around a new vision for our state and country's future. Now is the time to reverse two decades of destructive disinvestment in California's schools and local communities.