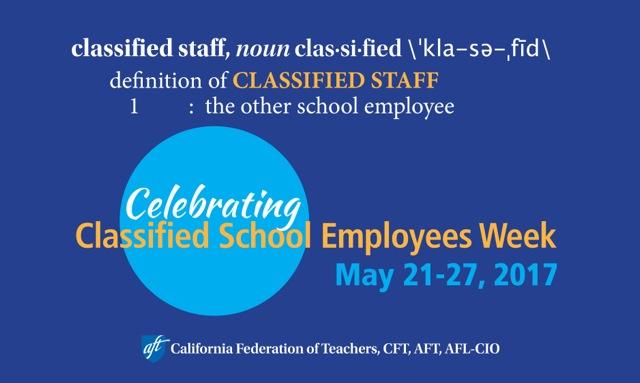 The work of classified employees is easily overlooked, but your behind-the-scenes work matters every day to the success of our schools and colleges. Join us in celebrating Classified School Employees Week on May 21-27 in 2017 — it's our week to celebrate us.
The Council of Classified Employees has created tools you can use. Use the poster and graphics in your workplace and on social media. Let's get out the word — classified employees and paraprofessionals are helping California students succeed every day!
Download and print this poster!

Show classified pride in your worksite!
Download the image on this page and post it on your personal Facebook page Local unions can post it on the union's Facebook page, encourage your followers to share.
#CFTclassified17: Use this hashtag on your Facebook and twitter posts.