Advancing Equity on Campus & the New Deal for Higher Education
Webinar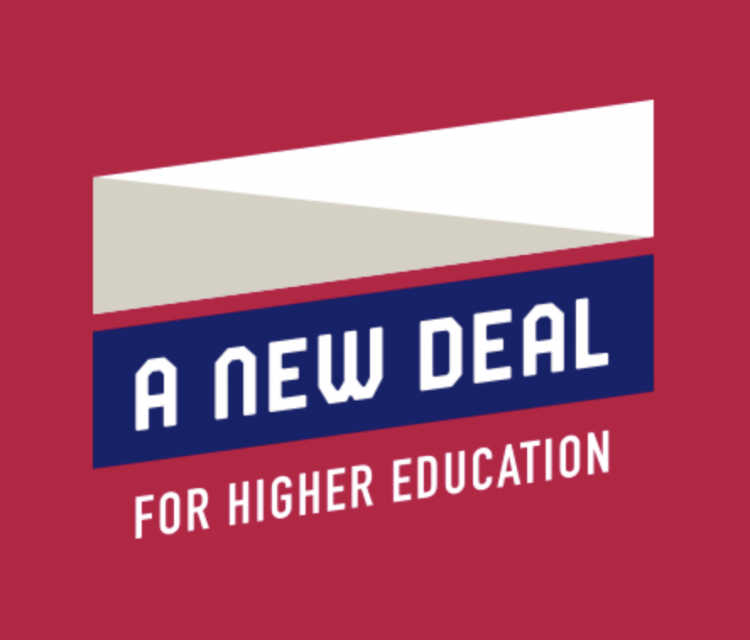 Our institutions of higher education face multiple crises which have come into sharper contrast during the pandemic. Austerity policies have resulting in chronic underfunding, over-reliance on contingent faculty, unmanageable student debt burdens, and a narrow focus on job training to the exclusion of the public good. All of these exacerbate inequity in our colleges among faculty and staff, and make education inaccessible to many students. Much can be done to set higher education back on the right path.
In this workshop, union leaders will share the work their unions are doing to tackle inequality in their colleges. We'll learn about the recently launched campaign for a New Deal for Higher Education, encompassing a broad platform to address all of these crises. Join us and learn what we can do to advance a just and inclusive system of higher education for all.
PRESENTERS
Alyssa Picard, Director, AFT Higher Education
Jennifer Shanoski, President, Peralta Federation of Teachers
Rika Yonemura-Fabian, San Mateo Community College Federation of Teachers
Chris Goff, Assistant Director, AFT Higher Education

About Our Trainings
When you register to attend this CFT Zoom training, you will receive email confirmation of your registration directly from Zoom. The email will contain the link to join the videoconference from your PC, Mac, iOS or Android device, as well as the phone number if you choose to call in for your audio.