Teacher Appreciation Week (3-7)
AWARENESS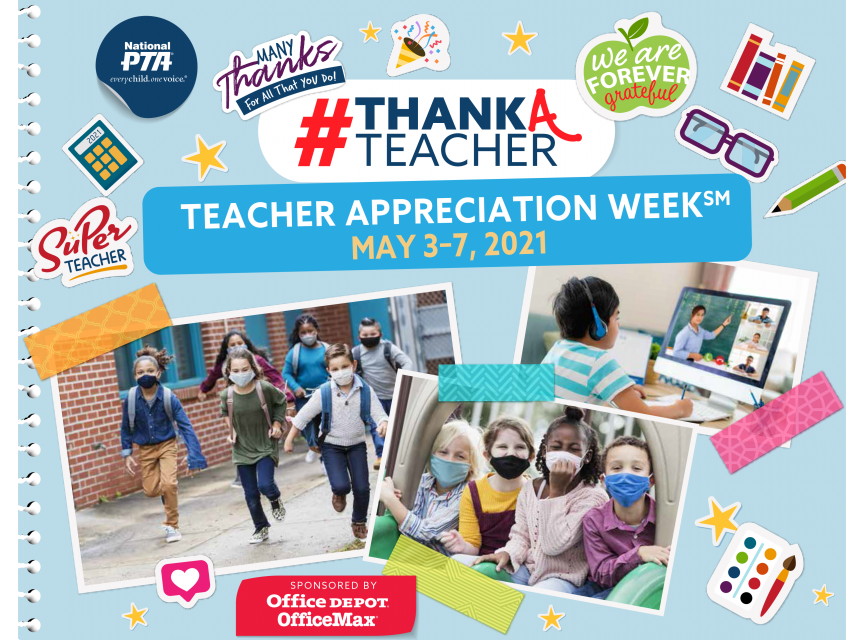 Teacher Appreciation Week celebrates teaching and teachers' dedication to the success of all students. The national PTA has designated this week in May as a special time to honor those who lend their passion and skills to educating our children. Remember to use the hashtag #ThankATeacher on social media.
Treat yourself to a wellness class from AFT!
In honor of Teacher Appreciation Week, Share My Lesson is hosting a new health and wellness series throughout the month of May. Upcoming session topics include yoga, meditation, mindfulness and Zumba and feature instructors from AFT locals and organizations members have recommended. All sessions are free, and everyone is welcome. It's time for some well-deserved self-care. Help us spread the word!