Paraprofessional Appreciation Day
AWARENESS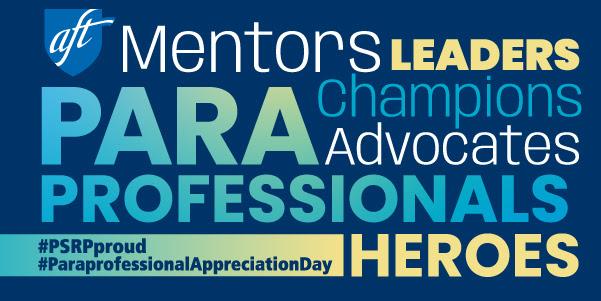 Paraprofessional Appreciation Day honors paraprofessional educators, who may also be known as paras, instructional assistants, or teacher aides. Paraprofessionals perform a variety of teaching-related jobs and often assist teachers in classrooms.
Paras may work with students on supplemental enrichment activities, either in small groups or one-on-one. They may also help students complete assignments or practice reading. Paraprofessionals often work with students with special education needs and a variety of disabilities. They may also supervise students outside of classrooms and help teachers with clerical work.
Paraprofessionals work tirelessly each day to support students & teachers, so today we honor them for their service. Paraprofessional Appreciation Day is observed annually on the first Wednesday of April.
HASHTAG
#ParaprofessionalAppreciationDay