National Voter Registration Day
Check your voter status online and register today!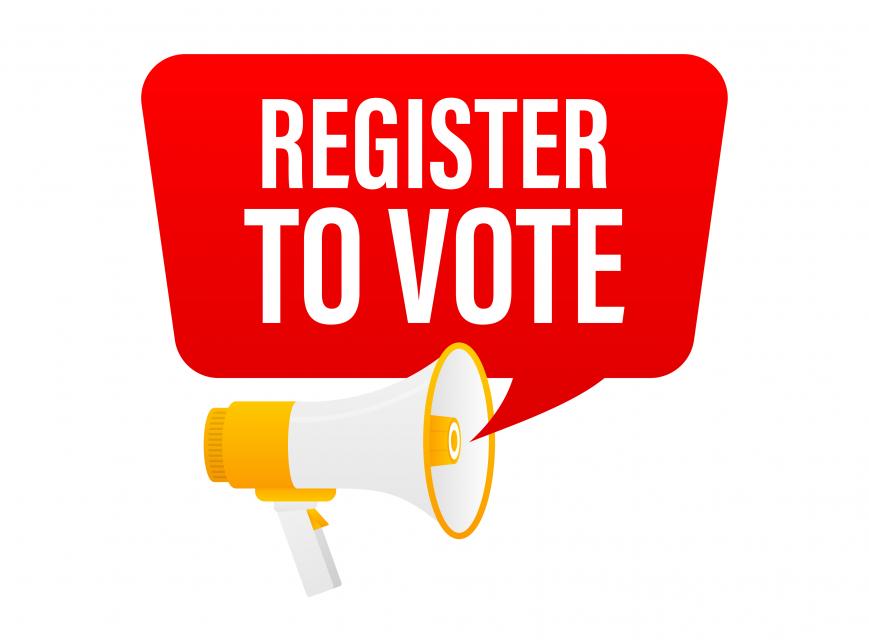 Make sure you, your friends and your family are registered to vote. It's fast and easy to register online with the Secretary of State.
ABOUT VOTING THIS ELECTION
The pandemic has led to several new developments, including more voting by mail in California. Use this summary guide and timeline to assist in voting this year.
Timeline
Action
Now
NEW! Check your voter status on this new state website.
Oct 5
NEW! Ballots mailed to every registered voter
Every registered voter in California will receive a mail-in ballot for the November 3 election. There will also be safe in-person voting options.
After Oct 5
NEW! Sign up to track your ballot
Go to Where's My Ballot?, a new way for voters to track and receive notifications on the status of their vote-by-mail ballot.
Oct 19
Deadline to register to vote
Register to vote online with the Secretary of State.
Before you vote
NEW! Early voting and vote-by-mail drop-off locations
Find locations near you where early voters may drop off a vote-by-mail ballot, and locations of secured boxes where vote-by-mail ballots may be dropped off.
Oct 27
Deadline to request a vote-by-mail ballot
If you do not receive your ballot in the mail and you feel comfortable doing so, go to your county elections office in person to request a ballot. You may call the Secretary of State's Voter Hotline at (800) 345-8683 to obtain contact information for your county election officials.
Nov 3
FINAL deadline to return your vote-by-mail ballot
Your vote-by-mail ballot must be postmarked on or before November 3, and received by your county elections office no later than November 6. You may also deliver your ballot to your local polling place on November 3 before polls close, or to any of the new secured boxes for vote-by-mail ballots.
Nov 3
Election Day
Polls are open from 7 am to 8 pm.