May Day – International Workers' Day
AWARENESS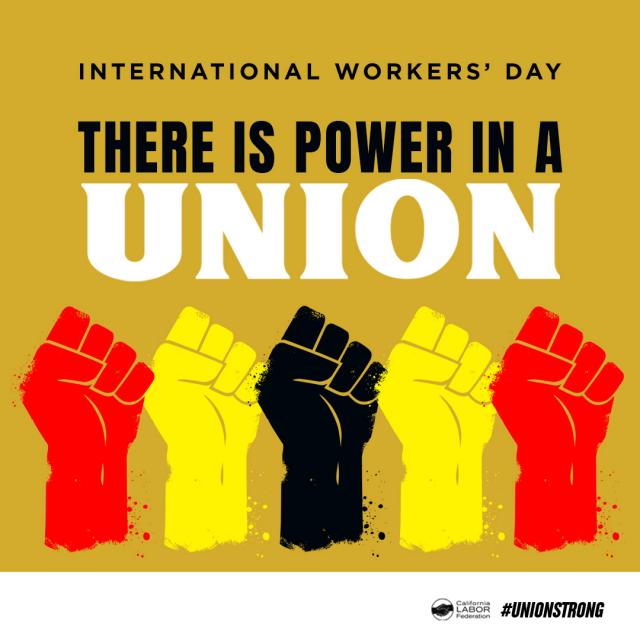 May 1 is a worldwide celebration of workers with ancient origins. In the United States, it's also May Day, and it started with labor's fight for the eight-hour working day.
At its national convention in Chicago, held in 1884, the Federation of Organized Trades and Labor Unions (which later became the American Federation of Labor), proclaimed that "eight hours shall constitute a legal day's labor from and after May 1, 1886."
Read a "Brief History of May Day" from the IWW – the Industrial Workers of the World.
Join a May Day Parade this year!
This year, CFT members are joining fellow workers and advocates at May Day rallies.
In San Francisco people will gather at 10 am at Market Street and the Embarcadero, for a parade and rally for workers' rights and racial justice. The parade will highlight the triple threat of rising income inequality, racial injustice, and COVID-19 that has hit working families hard. More information here.
In Los Angeles people will gather at 10 am at the Los Angeles State Historic Park near downtown. This year's theme will be "The Work Continues / La Lucha Sigue," focusing on lifting up immigrants, workers' rights, and fighting against anti-asian hate. More information here.
Remember to wear your union t-shirt, wear a mask, and keep six feet of distance!