Your Workplace Rights During COVID
Learn your legal rights during the pandemic in this quick guide to California benefits. AFT has also prepared bulletins for educators and staff — preK-12 through higher education.
AFT Bulletins & Guidance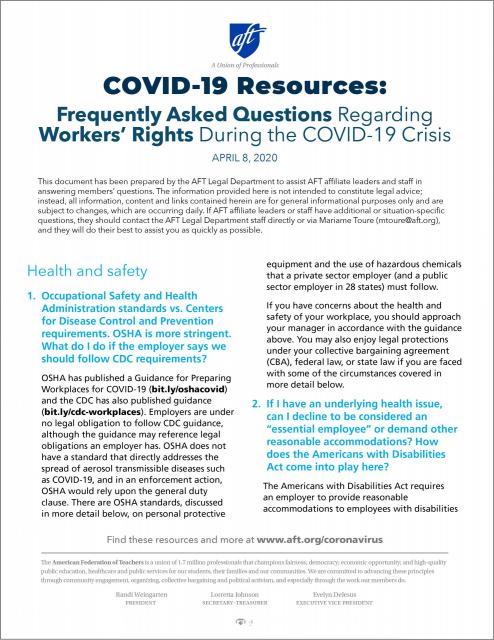 The AFT has compiled helpful information for educators and support staff that outline your rights at work regarding the coronavirus pandemic.
Supplemental Paid Sick Leave
Emergency Temporary Standard
Workers' Compensation
Employment Development Department
Labor & Workforce Development Agency