CFT U.S. Senate Candidate Forum
Register now for the October 14 CFT U.S. Senate Candidate Forum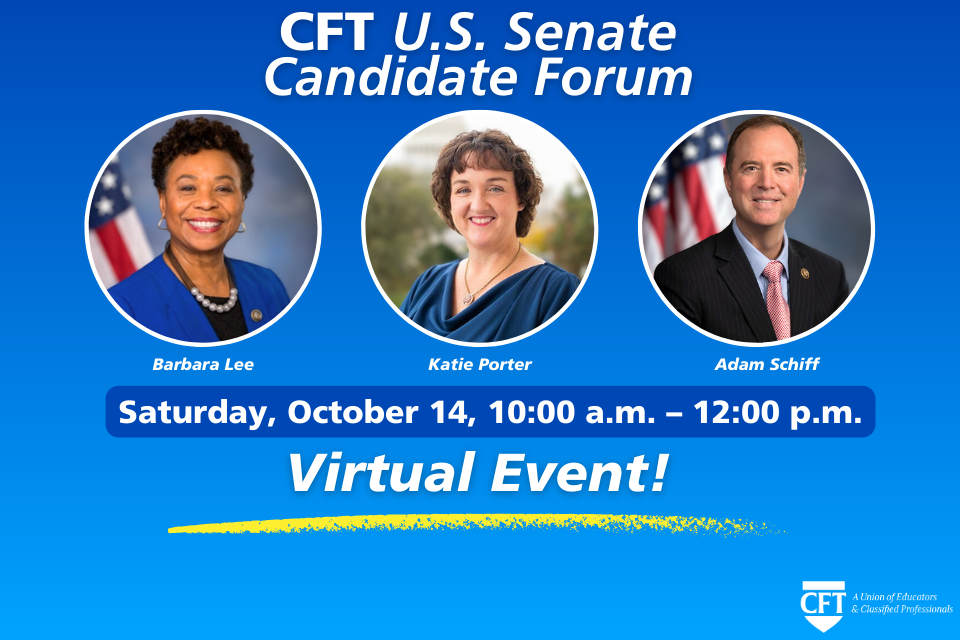 Please join us for the 2023 CFT Senate Candidate Forum
All CFT members are invited to attend the 2023 CFT Senate Candidate Forum on Saturday, October 14 from 10:00 a.m.–12:00 p.m. The online forum will feature the three leading candidates for the upcoming U.S. Senate election in California – Barbara Lee, Katie Porter, and Adam Schiff.
This is a great opportunity for CFT members to hear directly from the candidates running for this important office on the issues that are most important to us. The event will highlight our shared values and priorities and give us the opportunity to hear those of the candidates.
Please join us for this exciting opportunity to chat with these outstanding candidates. Space is limited, so make sure to register today. The event will also include an opportunity to offer your feedback on the candidates.