CFT endorses Lena Gonzalez for Senate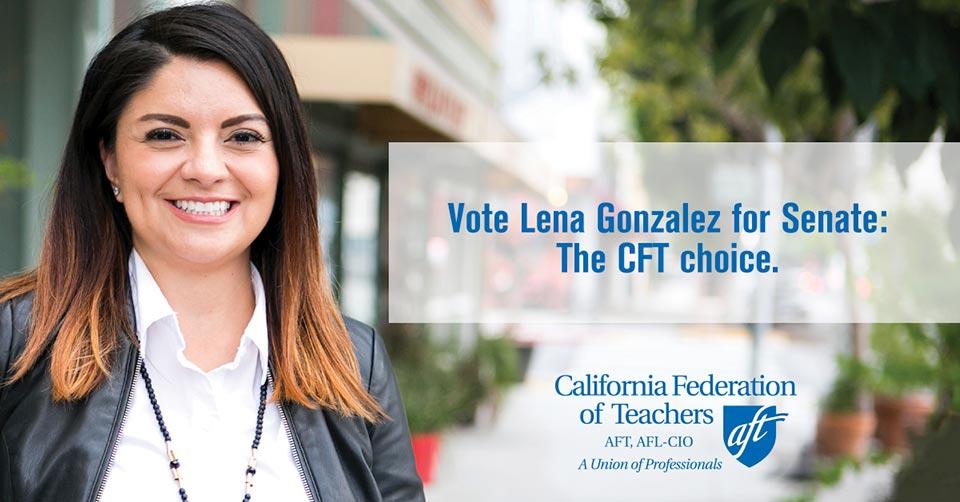 Lena Gonzalez will be a champion for fully-funded public schools. Vote by mail now through May 28, 2019, or at the polls on June 4, 2019.
Paid for by California Federation of Teachers COPE Prop/Ballot Committee. 2550 North Hollywood Way, Suite 400, Burbank CA, 91505. Not authorized by a candidate or a committee controlled by a candidate.